This post may contain affiliate links which may give us a commission at no additional cost to you. As an Amazon Associate we earn from qualifying purchases.
Looking for a tutorial on how to make infinity scarf? We've got t shirt scarf ideas galore here today! Read on to learn how to make a T shirt scarf with only a t shirt and a pair of scissors.
And don't forget to link up your craft or recipe post at the bottom of this post. Last week we had 294 people link up their posts!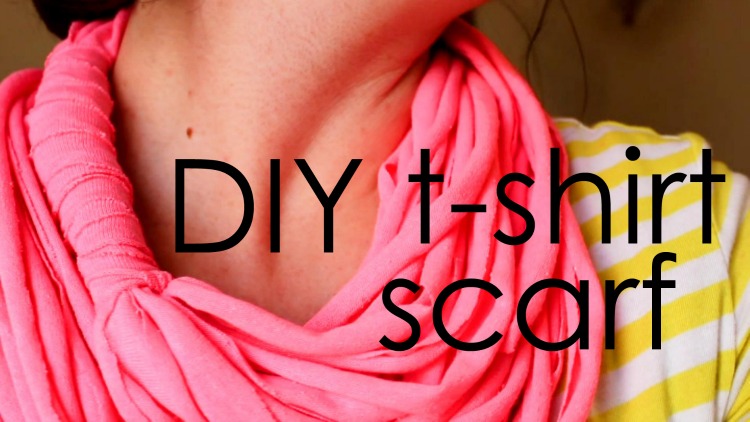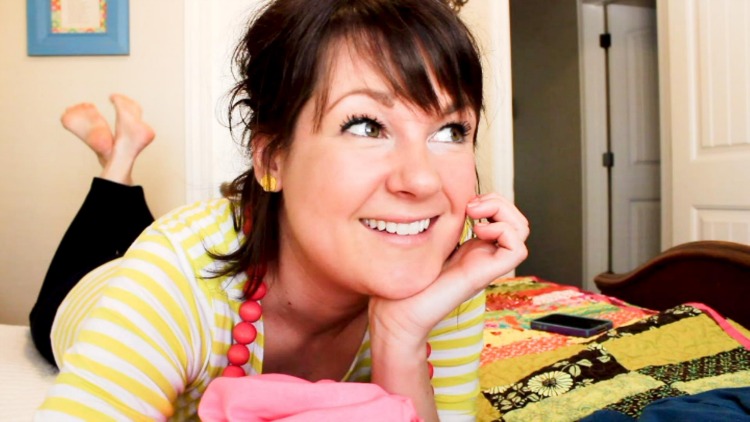 How to Make Infinity Scarf
Taking everyday outfits and dressing them up is so much fun but buying the accessories isn't always affordable. What if there was a way to take any outfit and spruce it up with a no sew t-shirt scarf? Well that is exactly what I'll be showing you how to make! What we'll be making today is almost identical to an infinity and the best part is you don't have to take out the sewing machine.
T shirt Scarf Supplies
This no sew t shirt scarf is easy and affordable to make. If you have a an old t-shirt laying around and a pair of sharp scissors then you have all the supplies you need. I need to stress that the scissors you are using should be very sharp to ensure you are able to cut through multiple layers of the t-shirt.
When picking out your t-shirt make sure it's fairly large, I went with an extra-large. You should also consider the color of the t-shirt. I went with bright colors since spring is right around the corner.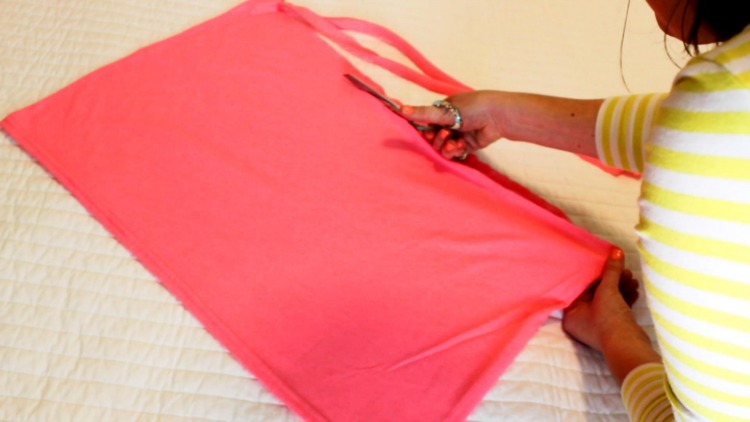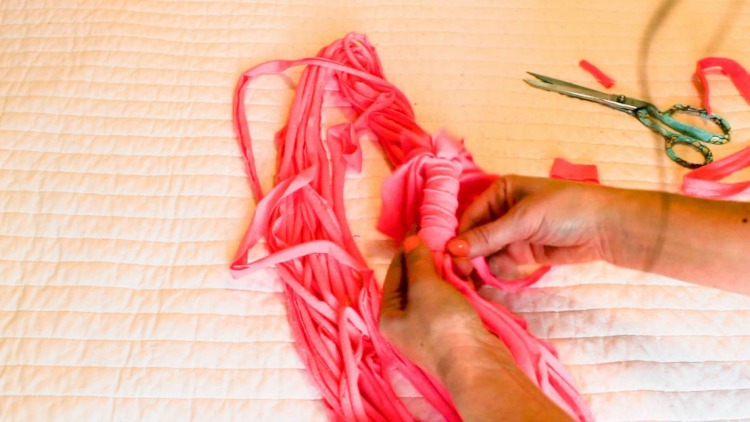 How to Make Your Own No Sew T-Shirt Scarf
For the full tutorial on making your own no sew t-shirt scarf, watch the video below:
FEATURE YOUR CONTENT!
Do you have a craft, recipe, or another Pin-teresting post that you want to share? Use the below Linky to get featured! We'll be sharing our favorite posts in the coming week across our social media channels, on the blog, and in our newsletter.
SHARE THE COMMENT LOVE
Be sure to spread the comment love! If you link up, please comment on at least three posts that grab your attention. We're looking to help our community continue to grow their tribe and spread the comment support.
WHO WE LOVED FROM LAST WEEK
Here are our favorite picks from last week's link-ups. Show these ladies some love!