It's Friday and we are in St. Louis gearing up for tomorrow's Bloggy Boot Camp!
Today's featured blogger is the queen of homemade party crafts… meet Leslie of Pampers, Playdates & Parties.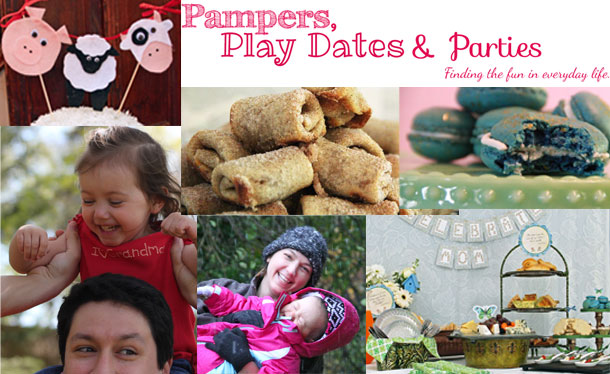 I'm a full-time working mom, looking to add some creativity back into my life after nearly 10 years of office work. My blog is filled with inspiration to help celebrate everyday life; from recipes to printables to home-spun crafty parties. Lately, the focus has broadened to include home design as our toddler moves into her own bedroom and we prepare for our new baby girl due this July!

Check out these goodies:
Real Parties, Birthdays and Fathers
Now, leave a quick comment below and then HEAD OVER TO LESLIE'S place and comment on her as you would want to be commented upon.