This post may contain affiliate links which may give us a commission at no additional cost to you. As an Amazon Associate we earn from qualifying purchases.
I've never been to New Orleans. This means, I've never experienced a Cafe Du Monde beignet. My sister swears by them. The last time she was in town, we went to every grocery store we could looking for Cafe Dumond Beignet Mix. NONE.
What should show up at my door later that week, but 3 boxes of Cafe Dumond Beignet Mixes. YUM. I used all of it. Once I ran out I thought…do I HAVE to order that specific mix? It's gotta be pretty easy to make…right?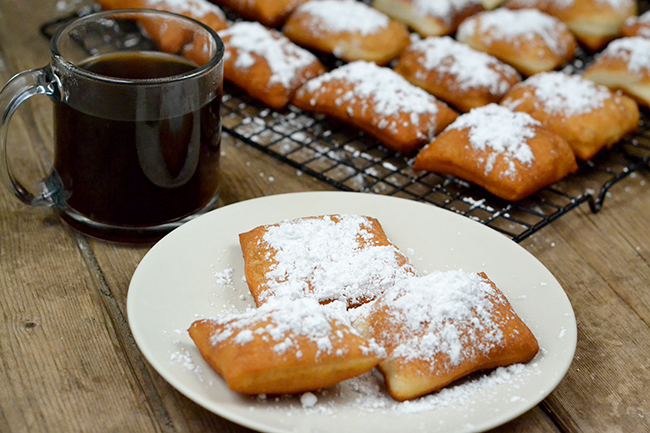 I looked at a handful of recipes online, and while it looks fairly easy to make…I really didn't want to wait 2 hours for the dough to rise. Boo…I wanted to make beignets now.
Guess what I did?
I got to thinking…dough is dough. I had pre-made pizza dough in my fridge. Could I make beignets with that?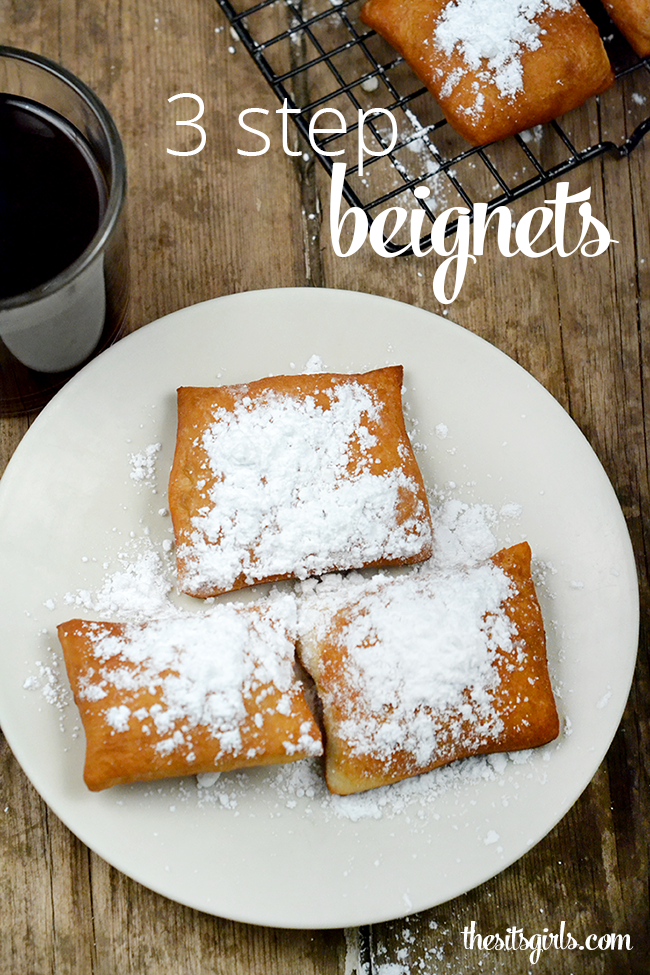 3 Step Beignets Recipe
Here's what I used:
Vegetable Oil for frying
1 can Pilsbury Pizza Crust
Powdered Sugar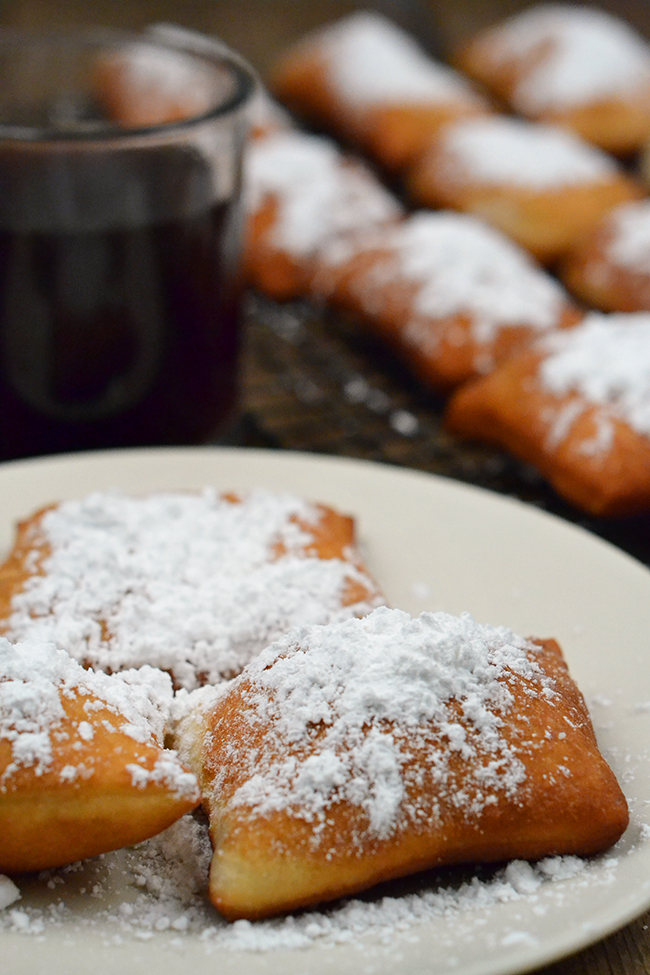 Here's How I Made Beignets With Pizza Dough:
Step 1: Roll out pizza dough and cut it into 2×2 squares.
Step 2: Heat about 2 inches of vegetable oil in a frying pan. Once hot, add about 4 squares at a time. Be sure to flip them fast. Once golden brown, place on a paper towel to drain excess oil.
Step 3: Dust with powdered sugar and ENJOY!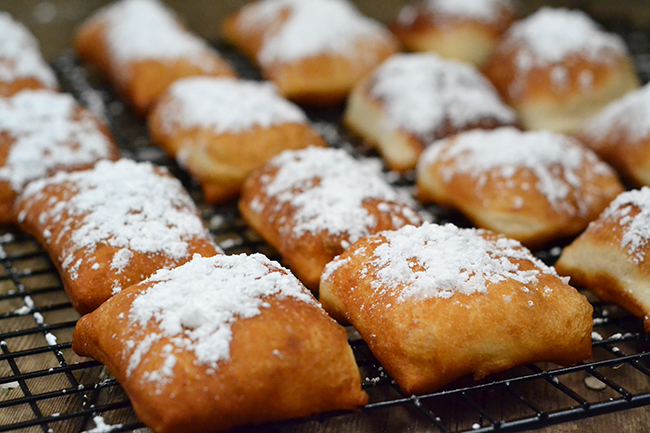 My kiddos REALLY liked the Cafe Dumond beignets, and they were very skeptical of my hack.
They LOVED the quick pizza dough beignets. Mine yielded about 20 beignets and they were gone in an instant.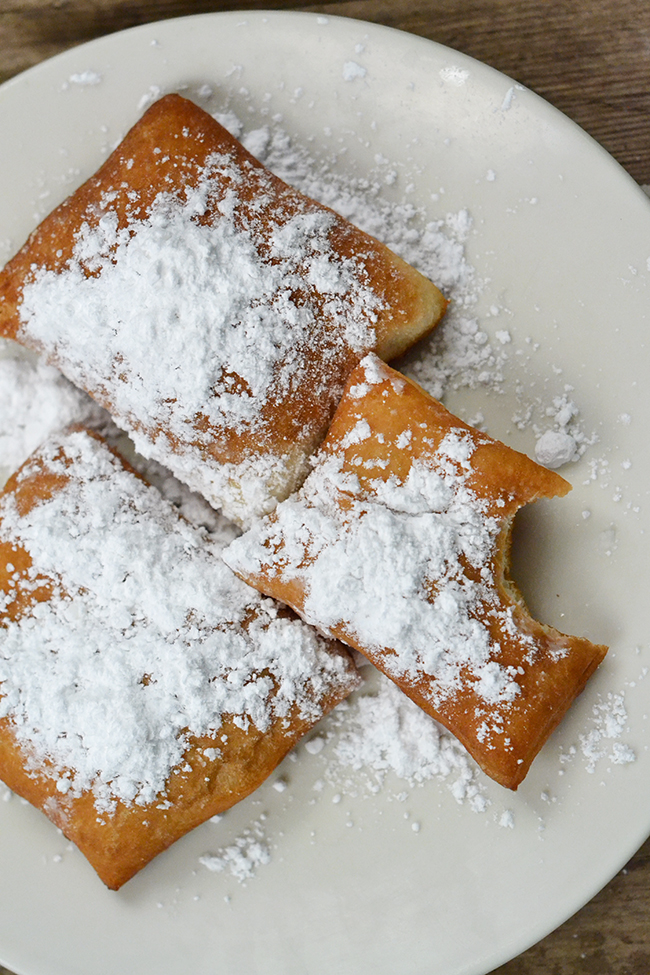 Which left me thinking, what else can I make with pre-made pizza dough…?