This post may contain affiliate links which may give us a commission at no additional cost to you. As an Amazon Associate we earn from qualifying purchases.
Today I'm going to share my recipe for almond chocolate pinwheel cookies with sprinkles. They are fun, festive, and most importantly, delicious! While they take a bit of time to make, most of that is time the dough is chilling in the fridge.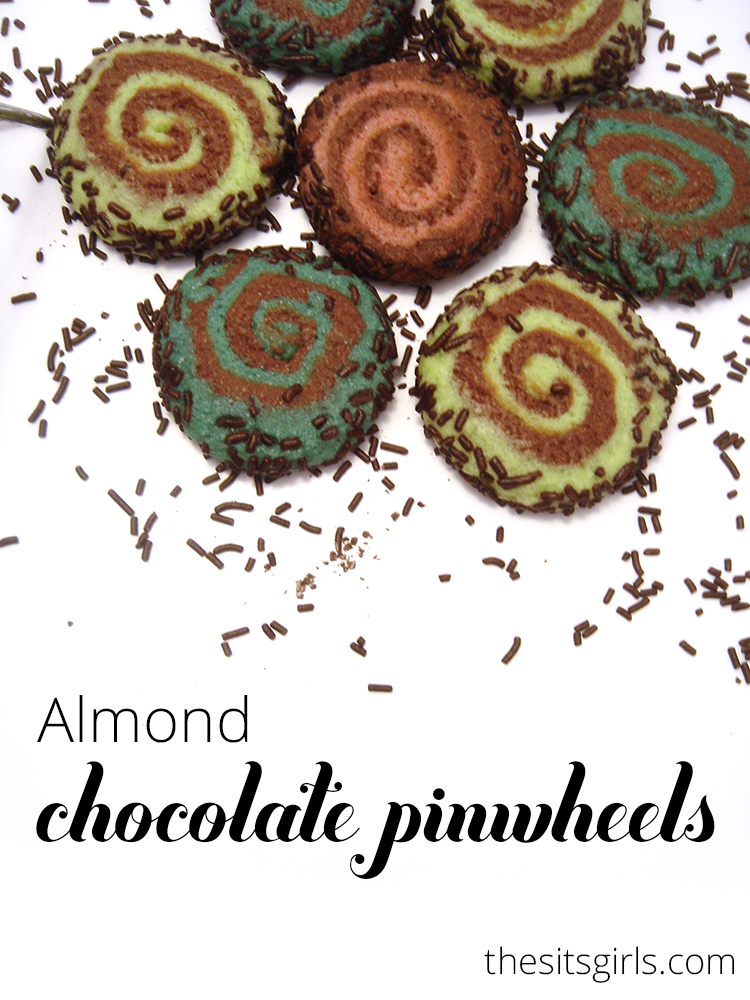 Almond Chocolate Pinwheel Cookies With Sprinkles
To make these cookies, you'll need the following ingredients:
3 cups all-purpose flour
1/2 teaspoon baking powder
1/2 teaspoon salt
1 cup unsalted butter
1 1/3 cups sugar
2 eggs
1 teaspoon vanilla extract
1/2 teaspoon almond extract
2 ounces melted, unsweetened chocolate or 6 level tablespoons of cocoa mixed with 2 tablespoons of oil
chocolate sprinkles
food coloring (optional)
Now that you have your ingredients, let's get started!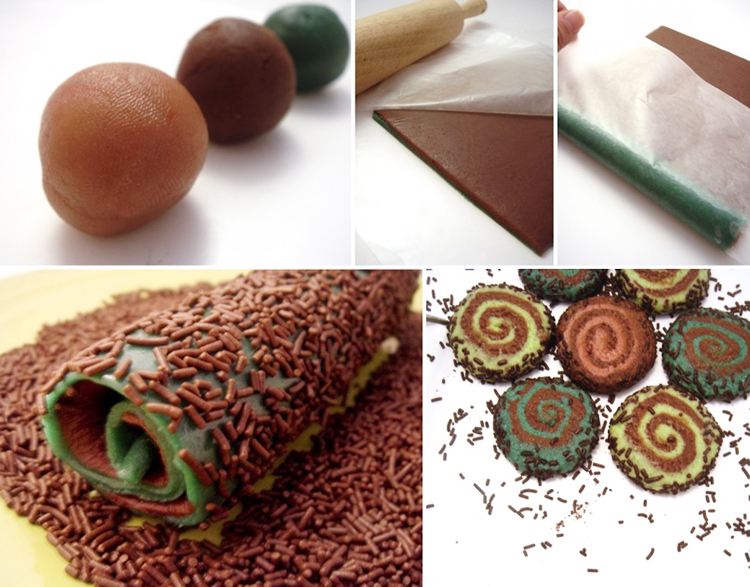 First, sift the flour, baking powder, and salt together and put it aside.
With a mixer, cream the butter on it's own. Now you will add in the sugar and continue creaming until light and fluffy. While still mixing, add each egg and then the extracts.
Turn the mixer down and add the dry ingredients. Be careful not to overmix- you just want everything incorporated. Take half of the dough out and set aside. Add the warm, melted chocolate (or cocoa powder/oil combination) to the half still in your bowl and mix in. Wrap this dough up in plastic wrap or wax paper, and toss it into the refrigerator for about 30 minutes.
If you'd like to color your dough, now's the time! Take the dough you set aside and add in 10-20 drops of color (use more to create richer color). Use the mixer to mix it in so you don't have colorful hands! If you want to do multiple colors, divide the dough into quarters before dying it (you'll only want about 3-5 drops in each quarter.) Once you're finished, wrap that dough, and toss it into the refrigerator to chill.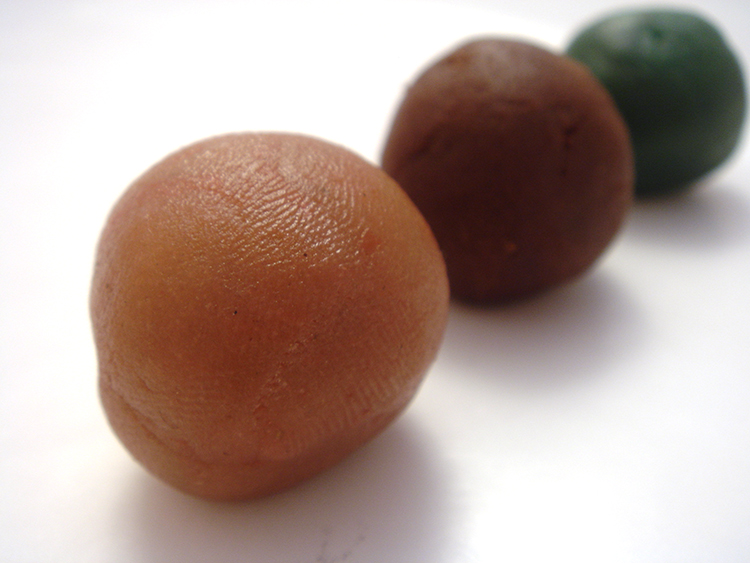 Cut each half of the dough into 4 sections and then place them on a sheet pan in the refrigerator to keep them cold while you're working. Between pieces of wax paper, roll out a piece of chocolate dough into a rectangle – about 6 x 7 inches. Roll a piece of colorful dough out into the same size. Peel off the top pieces of wax paper from both a chocolate dough and a colorful dough and flip the colorful dough onto the chocolate.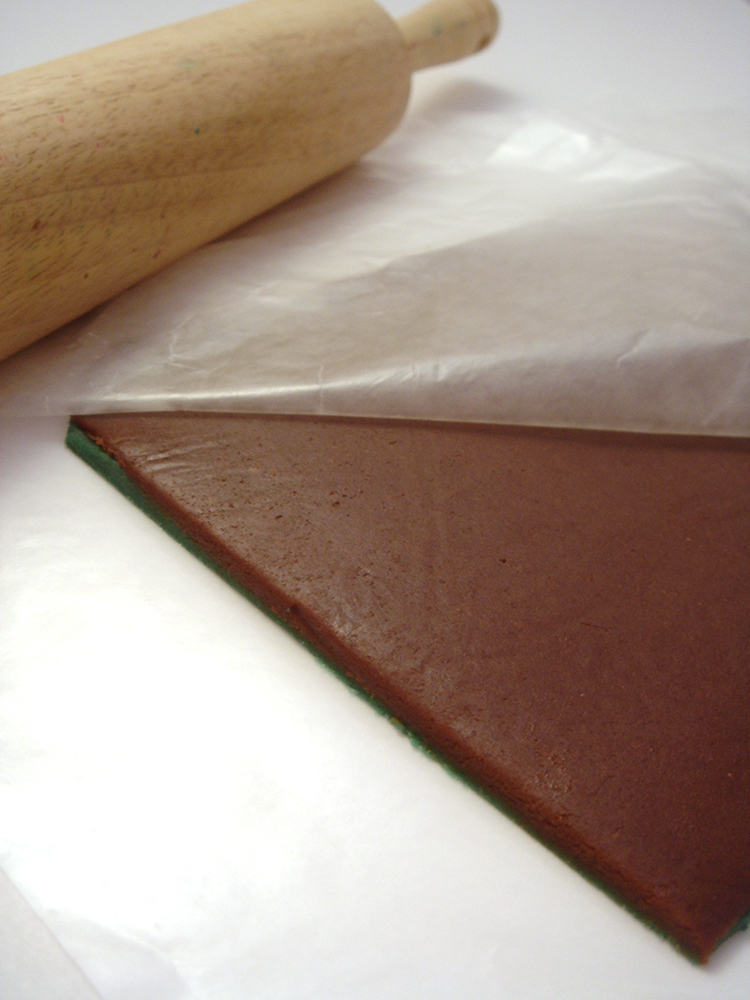 Lightly roll the 2 doughs together. Peel off the top piece of parchment begin rolling it onto itself. You can use the wax paper to help you roll it up as tight as possible without smashing it.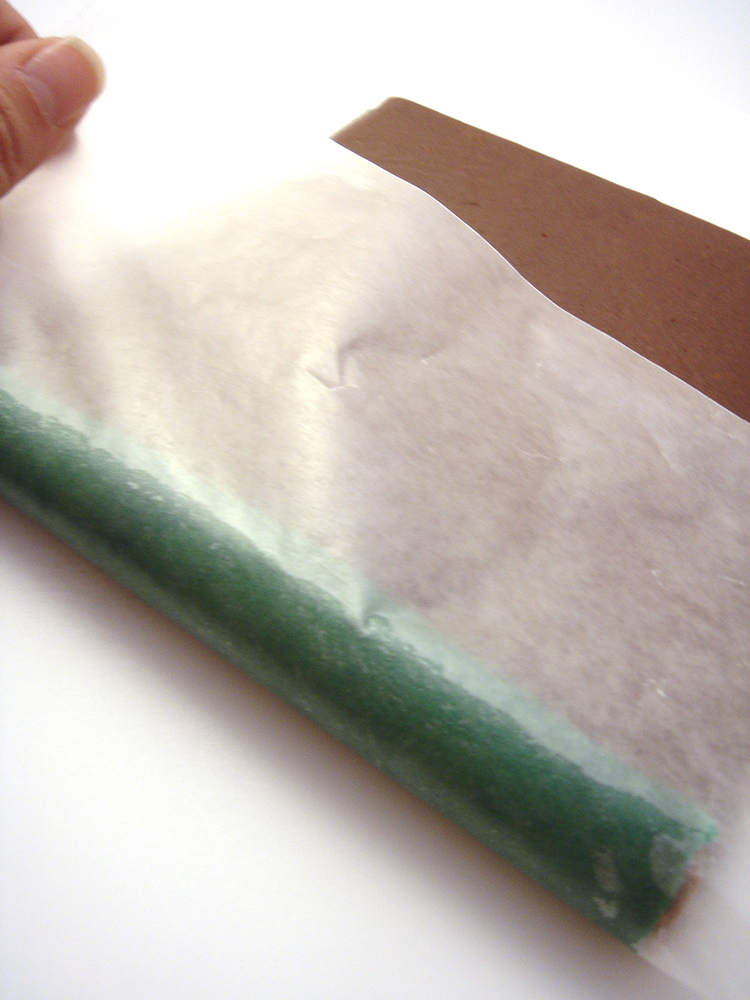 Take your rolled up dough, and roll it in chocolate sprinkles.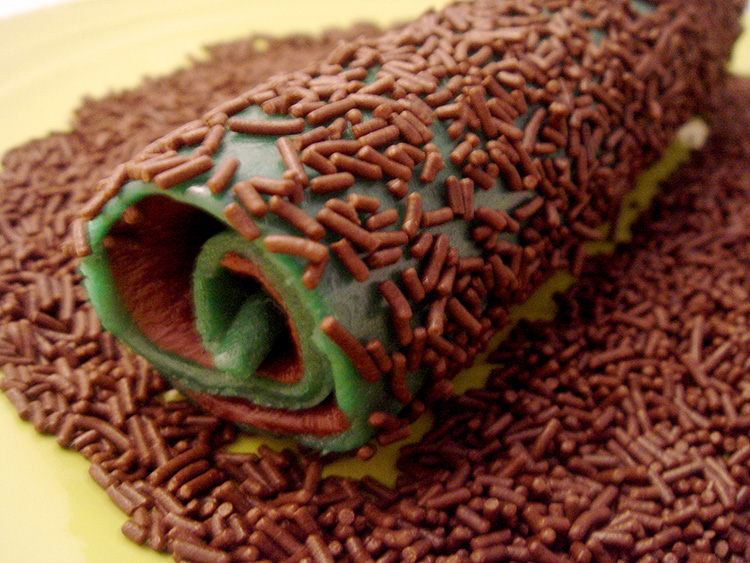 Wrap in wax paper or plastic wrap and chill for about 4 hours. You'll want to check on the dough after about 45 minutes and roll it a bit to keep the underside from being flat. You can also throw (don't actually throw!) a knife into the freezer, because the cold blade will slice cleanly through the dough log.
After 4 hours, preheat the oven to 350 degrees F.
Lay a piece of parchment paper onto your baking sheet. Unwrap the roll and cut into 1/4-inch slices.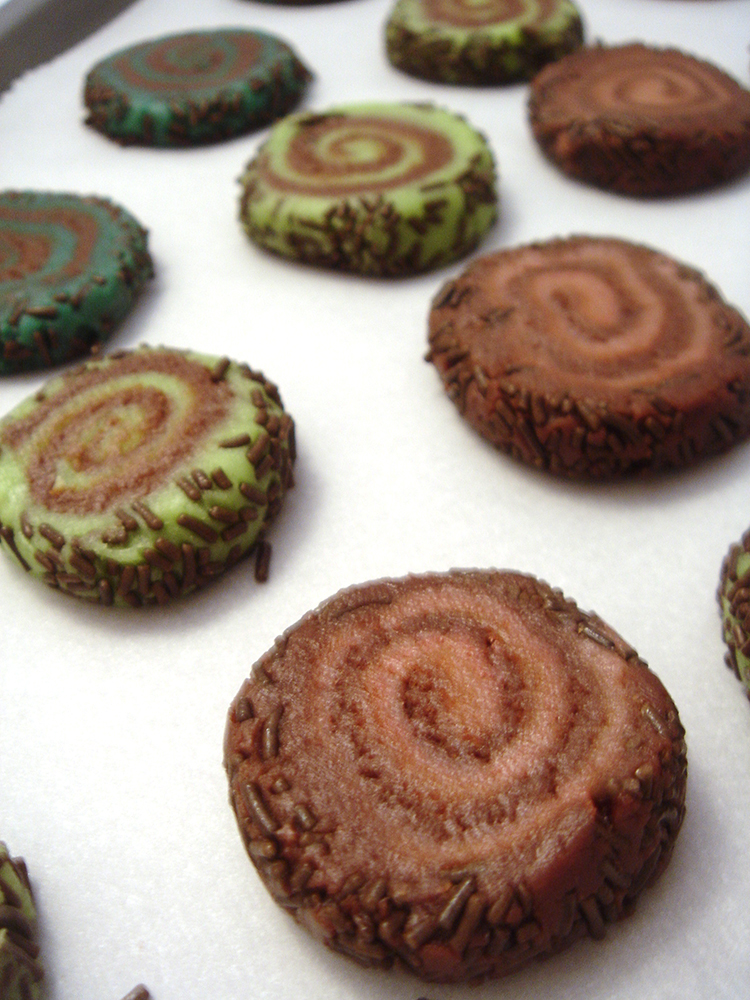 Place them about 1 1/2 inches apart on the sheet pan. They will expand a little bit while baking. You should bake them for 9 to 11 minutes.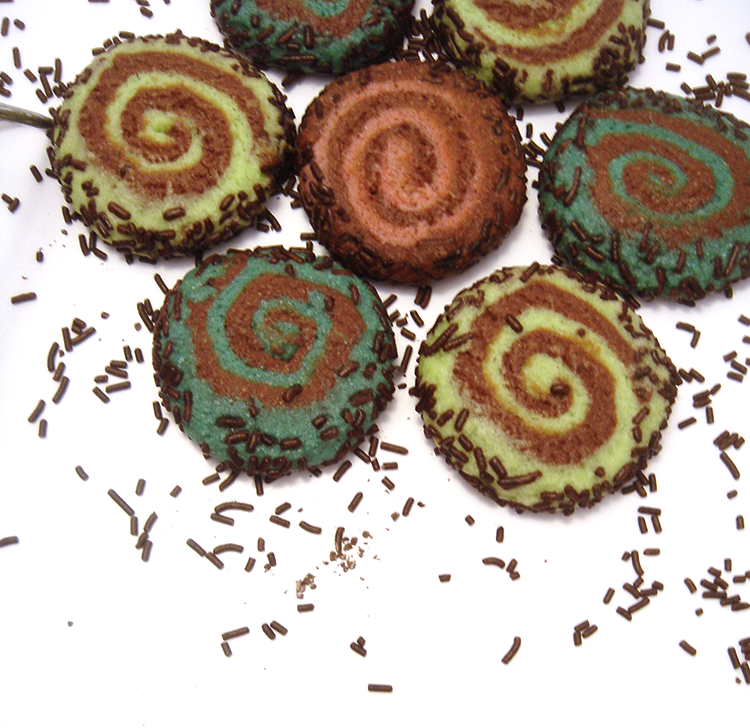 Once your pinwheel cookies are ready, pull them out of the oven and let them rest for just a minute on the baking sheet. After they've rested, place them onto a wire rack to cool. Enjoy!