This post may contain affiliate links which may give us a commission at no additional cost to you. As an Amazon Associate we earn from qualifying purchases.
I decided to fry up some Apple Pie Tacos and boy were they delicious. The sweet and savory sugar and cinnamon mixed with the crunch of the tortillas and apples will have this melting in your mouth. This is the most perfect dessert dish for parties, events, holidays, or just a cozy night in with your loved ones. In our home the favorite part of the meal is dessert and when it comes to dessert I love to think outside of the box. I'm tired of the traditional pies and wanted to whip up something delicious that included apples because my kids love apples. If you love apples, too, you are going to want to make these Apple Pie Tacos!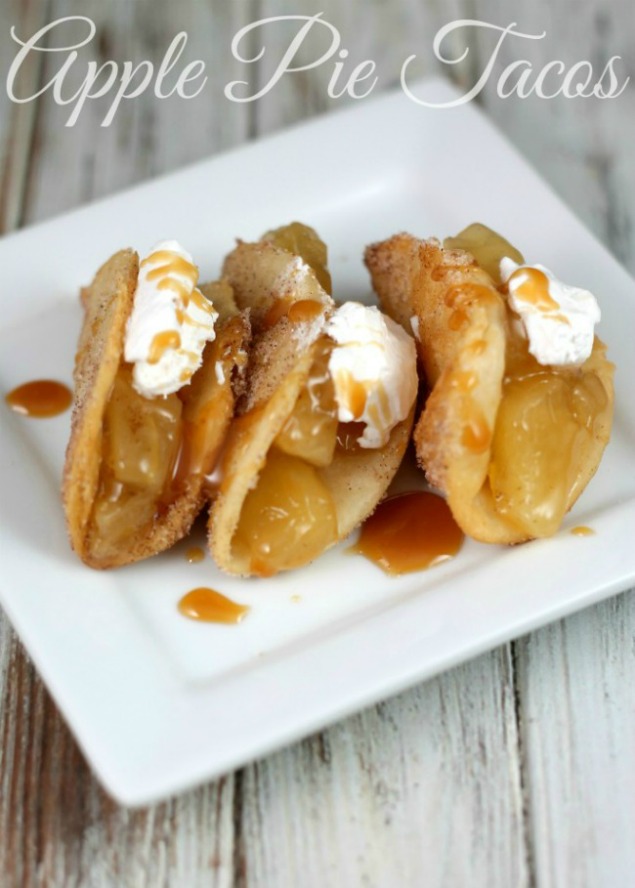 Apple Pie Tacos
Ingredients:
5-6 Flour Tortillas
½ Cup Apple Pie Filling, Coarsely Chopped
¼ Cup Sugar
2 tbsp Cinnamon
Oil for Frying
Optional "Toppings":
Whipped Topping
Caramel Sauce
Chocolate Sauce
How To Make Apple Pie Tacos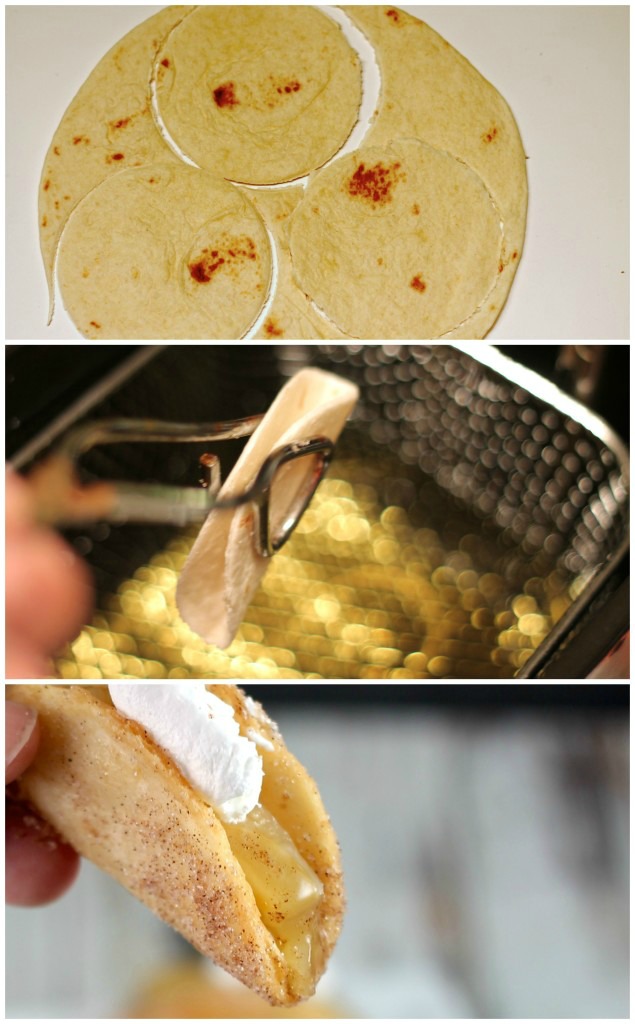 Preheat oil to 360 Degrees.
Using a round cookie cutter, cut out 3-4 smaller circles out of each tortilla.
Combine sugar and cinnamon in a shallow bowl and set aside.
One at a time, fold each tortilla in half and using a set of tongs to keep its shape, submerge into hot oil. Hold the tortillas in the oil with the tongs for 5-10 seconds until it holds it shape on its own. Allow to fry for an additional 30 seconds or until golden brown.
Once golden brown, remove tortillas from oil and dust in sugar and cinnamon mix.
Allow to cool for 1-2 minutes.
Fill each mini taco with chopped apple pie filling and top with toppings of choice.
Best if served immediately.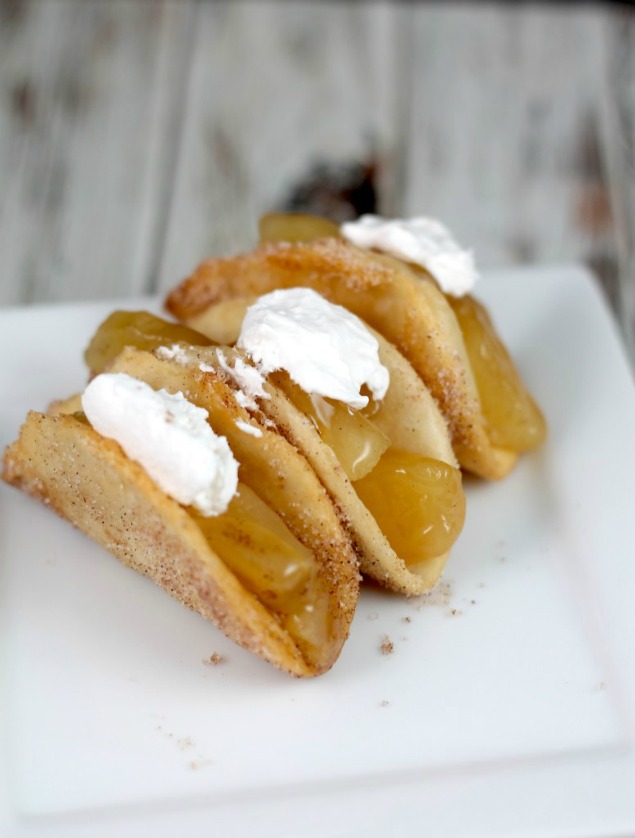 Author Bio: Brittany
Hi my name is Brittany and I'm the wife to an amazing man and mother to 3 beautiful children. I'm living my life in sunny California and love being inspired. On my free time you'll catch me blogging, whipping up a new recipe, taking photos, drinking lattes and getting crafty. I run A Spark of Creativity that is a lifestyle blog. You can visit my blog here: http://asparkofcreativity.com