This post may contain affiliate links which may give us a commission at no additional cost to you. As an Amazon Associate we earn from qualifying purchases.
Ever since I got my very first iPhone last December, I have become obsessed with collecting apps, especially food apps. Suddenly, I'm able to separate myself from the cookbook and create food in a whole new way. Food apps are not just for cooking either. Did you know the latest new craze is to take photos of your food and post about them online? I rolled my eyes when I first heard about it, but after a quick jaunt through the world of mealtime photography, I was able to pick restaurants more successfully while traveling. Picking places to dine is a trick in itself without a known history of the local offered cuisine.
A few of my favorite food apps are: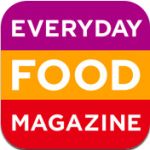 Martha Stewart Everyday Food Recipes
As a religious subscriber to the magazine, I find this app a great reference point for finding a recipe in one of my past issues. (It's way quicker to type in a search than to leaf through my 5 years + of magazines!) It's a great photography packed app with colorful graphics and easy to find ingredients. You can search by ingredient or recipe name, which is helpful if you are looking for a quick inspiration for dinner tonight. You can even watch small movies for basic instruction and guidance on a wide variety of subjects.
Cost: $2.99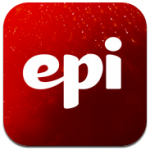 Epicurious
My favorite feature about this app is the great menu of buttons that you can choose from with a variety of seasonal recipe collections such as "Summer Desserts", "Picnic Ideas", "Family Reunions", or "Lunches Kids Love". They even have a collection marked "I Can Barely Cook" for beginners. Each recipe is measured with a voting system based user reviews. It's great to be able to mark your favorite recipes as well for future quick reference.
Cost: FREE (Upgrade starts at $1.99)
Big Oven
My hands down favorite feature about the Big Oven app is the built in program that offers ideas to use up leftovers. After tapping the "Ideas To Use Up Leftovers" button, you type in up to three food items you have in your fridge or pantry and it will come back with recipes that contain those ingredients. You can also see what other app users are currently cooking and loving with the "Recent Raves" button. Or, take your chances and play a little food roulette and press the "Random Recipe" button.
Cost: FREE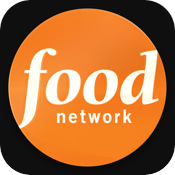 Food Network, In the Kitchen
I've been a Food Network fan from day one, so this app was a must have. After you delve a bit deeper into the app and see that it contains the typical recipe search, featured recipes, and shopping lists, you find the crowning jewel- the ability to find and import your saved recipes from FoodNetwork.com for access on your iPhone or iPad.
Cost: $1.99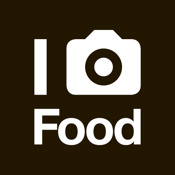 Foodspotting
This is a great interactive app that helps you find nearby places to eat, no matter the location. App users can find restaurants, cafes, and eateries based on food choice, location, or name of restaurant. A special guide section offers a collection things like "The Great American Sandwich Guide: LA", "Top 10 Chef Picks @ Chicago", and "Grub Street: New York's Top 20 Pizzas".
Cost: FREE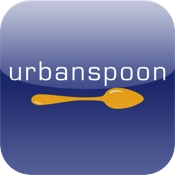 Urban Spoon
This app works a lot like Foodspotting as far as food photography and input from other app users, but it also offers a kind of restaurant slot machine with a shakeable feature that will pick a eatery for you based on 3 categories, location, cuisine, and cost. These categories can also be manually manipulated, but it's fun to take your chances once in a while.
Cost: FREE