This post may contain affiliate links which may give us a commission at no additional cost to you. As an Amazon Associate we earn from qualifying purchases.
Breakfast in our house can be a real bummer. These days, I can't get my kiddos to eat anything. I've been looking for easy go to's I know they will eat.
What always gets a 'yes' in our house…Nutella. (Between you and I, I'm going to try making my own Nutella. Rest assured, I'll keep you posted on it.) I thought about it, and decided that the best french toast recipe had to include Nutella.
Making Nutella French Toast could not be easier…or yummier.
Believe me…there will be no leftovers!
Best French Toast Recipe With Nutella
Here's what you need:
4 slices of bread
4 eggs
1/4 cup of milk
Nutella
2 pats of butter
Crack eggs in a bowl and mix with milk. Make a sandwich with the bread and Nutella.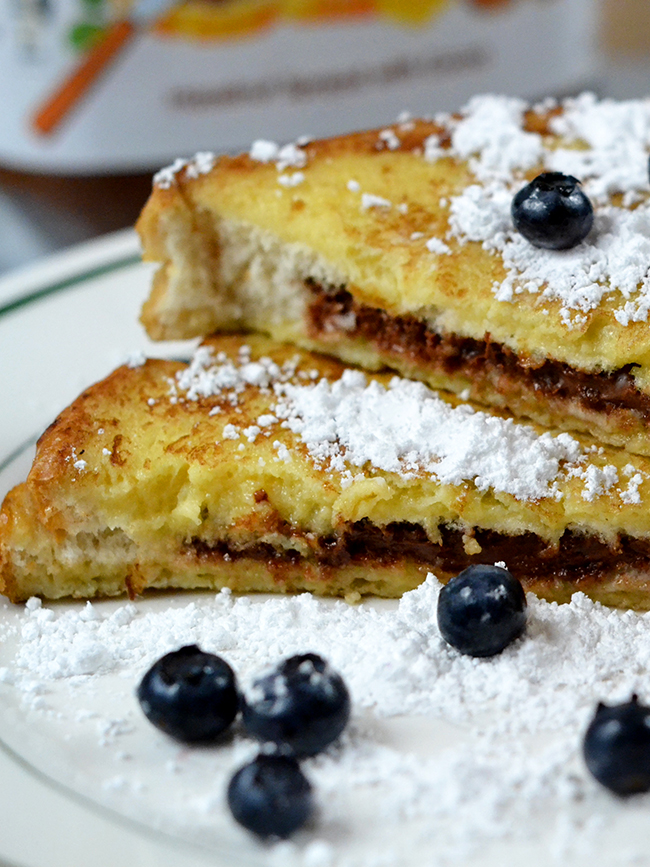 Heat skillet and melt one pat of butter per sandwich.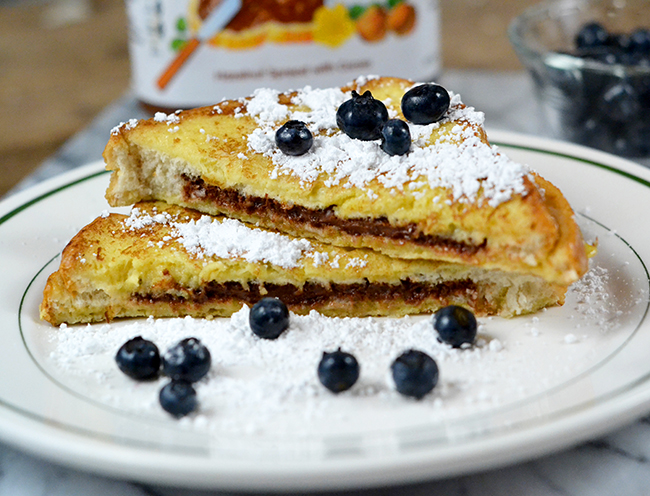 Dunk sandwich in the egg mixture then place on skillet and brown on each side.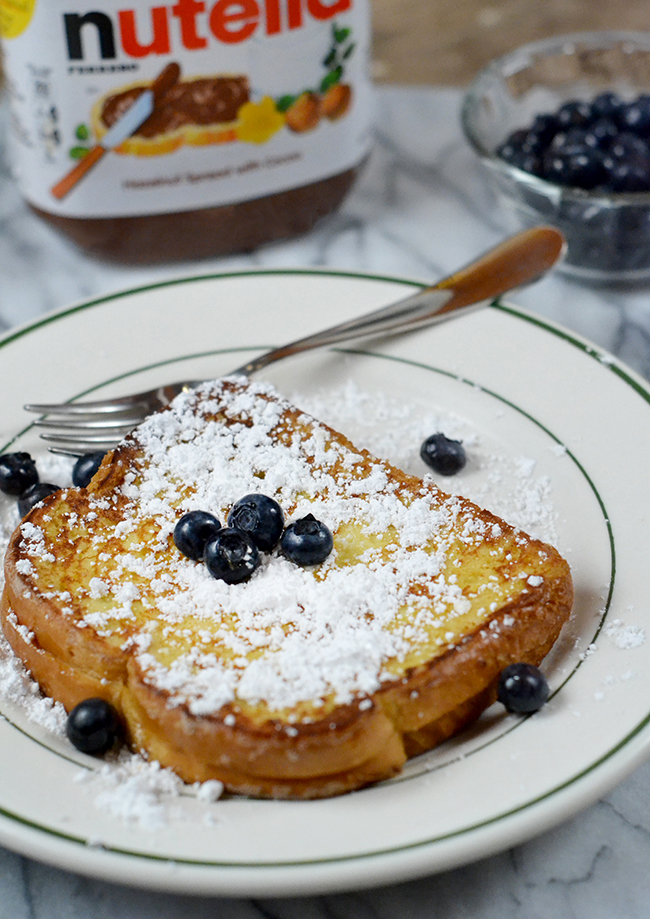 Garnish with powdered sugar and your favorite fruit and ENJOY!