This post may contain affiliate links which may give us a commission at no additional cost to you. As an Amazon Associate we earn from qualifying purchases.
After a lazy weekend (like mine), it always takes a little extra something to get me back into the swing of things for the week. This blueberry, almond, and banana smoothie is packed full of foods to help with brain function, health, and memory.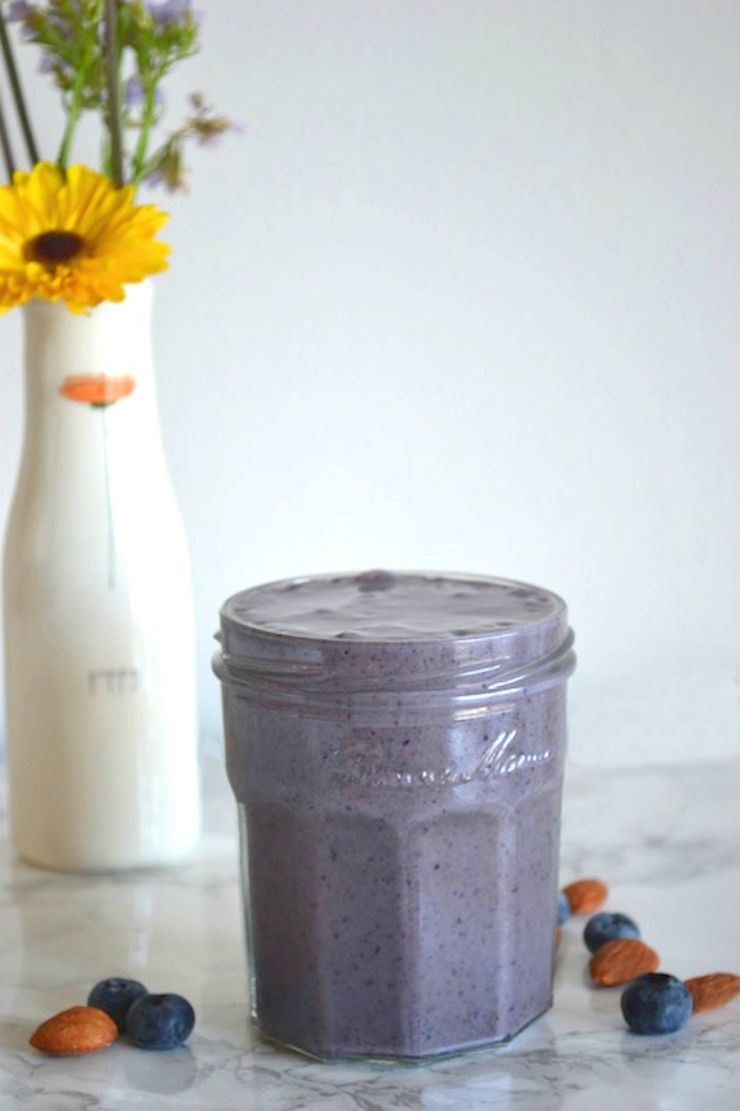 Blueberries are full of antioxidants and flavonoids, which can can enhance memory and learning. Almonds are a great source of Vitamin E, which helps protect brain tissue. This keeps cells healthy and you thinking at your best.
Bananas are essential in smoothies for creaminess and thickness, but they also have antioxidants and dopamine, which can increase memory and attention levels. Hemp powder contains essential fatty acids, which are great for brain health. If you don't have hemp powder, you can use hemp seeds or flax seeds.
Especially if you overindulged over the weekend (like my giant scoop of Cherry Garcia on Saturday), a smoothie is a great way to get back into healthy eating habits for the week.
Have a great week!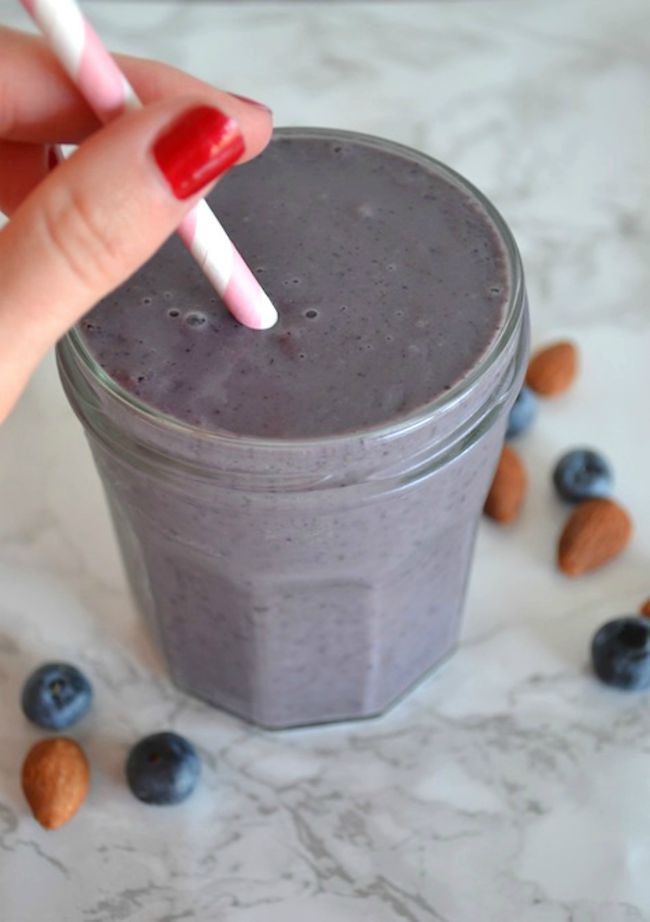 Brain Boosting Smoothie Recipe
Ingredients:
1 cup cold almond milk
¼ cup fresh or frozen blueberries
¼ cup raw almonds, or 3 tablespoons almond butter
1 fresh or frozen ripe banana
1 teaspoon honey
1 tablespoon hemp protein powder, or hemp seeds, or flax seeds
½ cup ice, optional
Instructions
Combine all the ingredients in a blender and blend on high until smooth. Pour into a glass and enjoy!
Author Bio: Emily
I'm Emily, founder and creator of SageRecipes.com. I am a professionally trained chef and healthy living enthusiast. This blog is how I choose to eat and live—and I hope that I can inspire you to try some fresh, new recipes. Cook often, Eat well and Live fully!