This post may contain affiliate links which may give us a commission at no additional cost to you. As an Amazon Associate we earn from qualifying purchases.
I don't know how it is that I happened upon the Martha Stewart video on making a Brookie. On a journey through the web, there it was, Martha and Matt Lewis of Brooklyn's Baked bakery making what looked to be the yummiest mash up ever invented. The Brookie.
Yep, it's a brownie baked around a chocolate chip cookie, and I had to try it. Y'all, this is the perfect way to make cookies and brownies. They should have been combined from the beginning. In the ultimate of kid friendly dessert recipes, the Brookie is sure to please everyone in your family.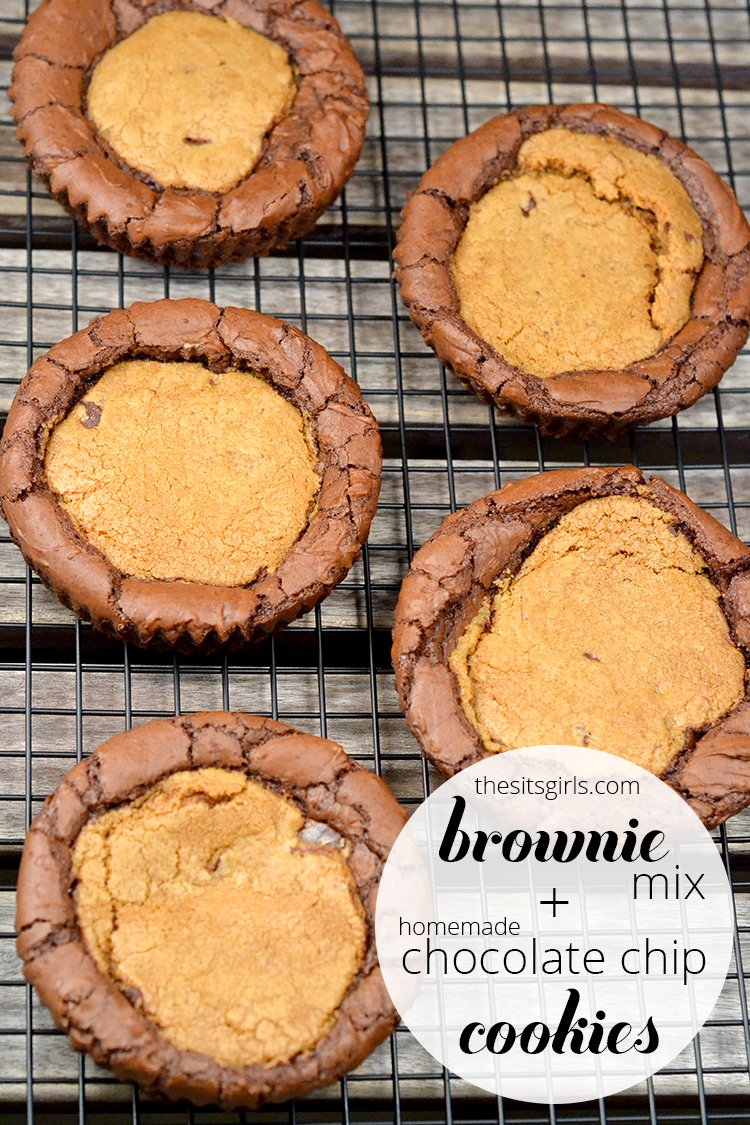 Brookies Recipe
Here's the thing, Martha and Matt made everything from scratch, and I wasn't really up for that. I don't love chocolate chip cookies from pre-made mix, but I LOVE me some mix made brownies! So, I set out to make my version of the Brookie.
Chocolate Chip Cookie Ingredients:
1 cup butter, softened
1 cup white sugar
1 cup packed brown sugar
2 eggs
2 teaspoons vanilla extract
3 cups all-purpose flour
1 teaspoon baking soda
2 teaspoons hot water
1/2 teaspoon salt
4oz semi sweet chocolate (I used a bar and chopped it up for uneven chocolate chunks)
Cream together the butter, white sugar, and brown sugar until smooth. Beat in the eggs one at a time, then stir in the vanilla. Dissolve baking soda in hot water. Add to batter along with salt. Stir in flour, and chocolate chunks. Once mixed, set aside in the fridge for about an hour.
Brownie Ingredients:
1 box of Ghirardelli Dark Chocolate Brownie Mix
1 egg
1/2 cup vegetable oil
1/2 cup water
Mix ingredients together until well blended.
Preheat oven to 375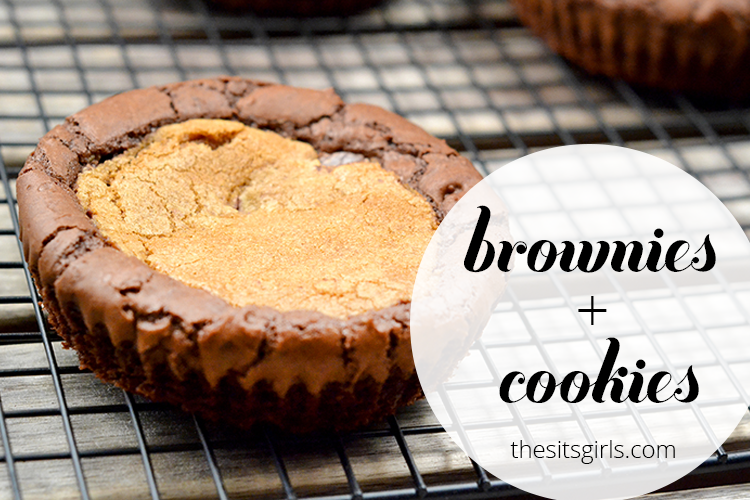 Make Cookies And Brownies At The Same Time
While Martha used 4" pie tins, I found these great little 3 1/2" disposable baking cups at Target. Just fill about half full with brownie mix and place in the fridge for about an hour. Once both cookie mix and brownie cups are chilled, scoop out about a 1/4 cup ice cream scoop of cookie dough and shape it into a flying saucer shape. Gently press the cookie dough into the brownie cups.
Bake for about 20 – 25 min rotating once.
Enjoy!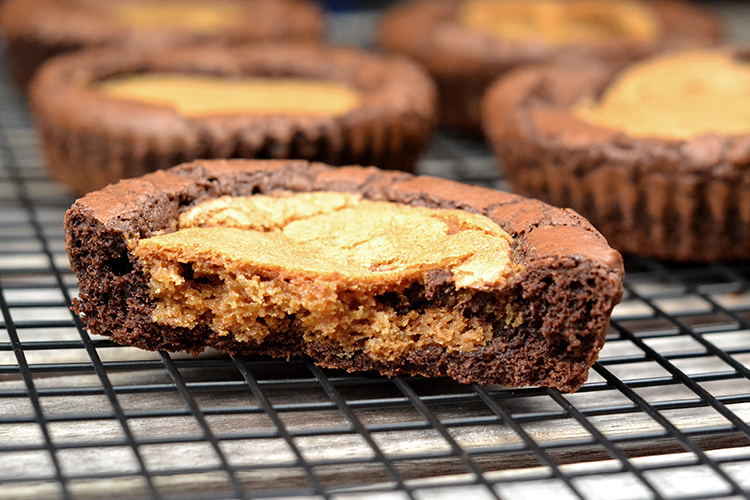 *Adapted from Martha Stewart.
Looking for more great cookie recipes?
Check out these Chocolate Peanut Butter Surprise cookies and our favorite sugar cookies that are prefect for cutouts and decorating.