This post may contain affiliate links which may give us a commission at no additional cost to you. As an Amazon Associate we earn from qualifying purchases.
A strawberry lemonade cake is delicious enough to impress all on its own, but the checkerboard design inside gives it even more of a wow factor. You can also use the same techniques with any combination of flavors, meaning checkerboard cakes might be your new go-to design!

Strawberry Lemonade Checkerboard Cake
While you can definitely make your cake from scratch, I kept things easy and used boxed cake mix from the grocery store. I couldn't find pre-made lemon frosting, so I added a little yellow food color and lemon extract to pre-made vanilla frosting.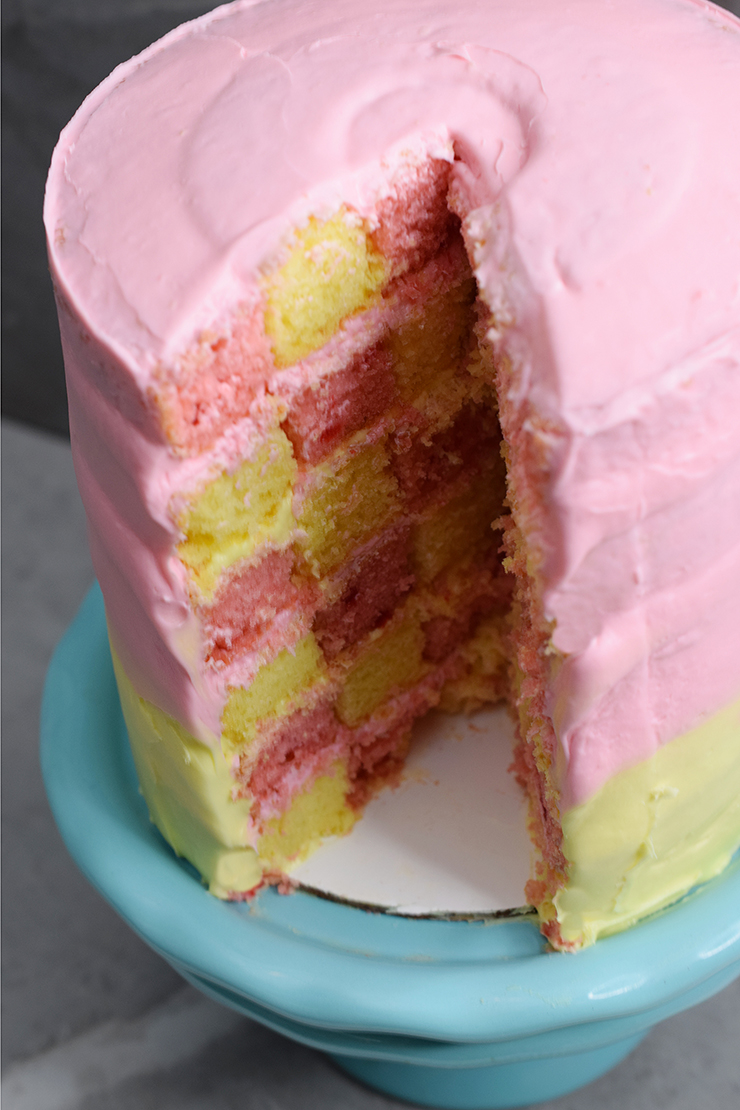 To make a strawberry lemonade checkerboard cake, you'll need:
Strawberry cake mix and frosting
Lemon cake mix and frosting
Checkerboard Cake Video Tutorial
Strawberry Lemonade Checkerboard Cake Video Tutorial
How To Make A Checkerboard Cake
Prepare your cake mix (or favorite recipe) according to the instructions and add one cup of batter to your greased cake pans. I have three 6" round cake pans, but you can bake in additional batches if needed. One standard box of cake mix will prepare more batter than necessary, so have a cupcake tin handy for the extra! You'll want to bake three strawberry layers and three lemon layers.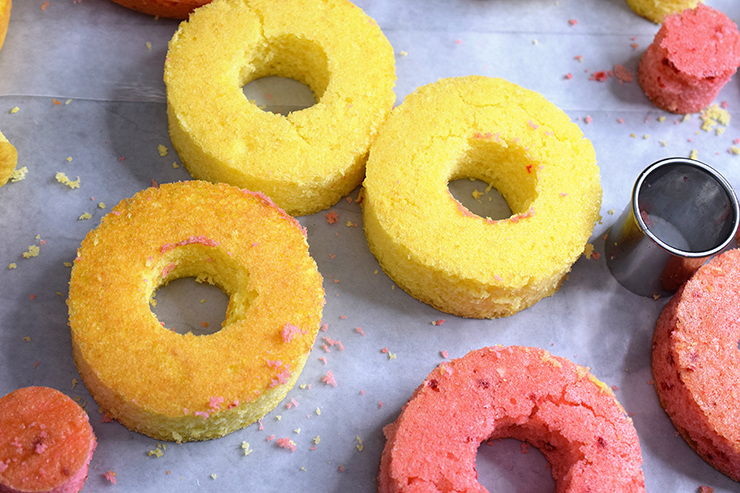 Once your cakes have cooled, it's time to assemble your checkerboard. Use the 1" and 4" cookie cutters to create your cake center and outer rings.
To make sure everything lines up, stack the previously cut cake on top of the layer you are about to cut and line up the placement of your cookie cutter.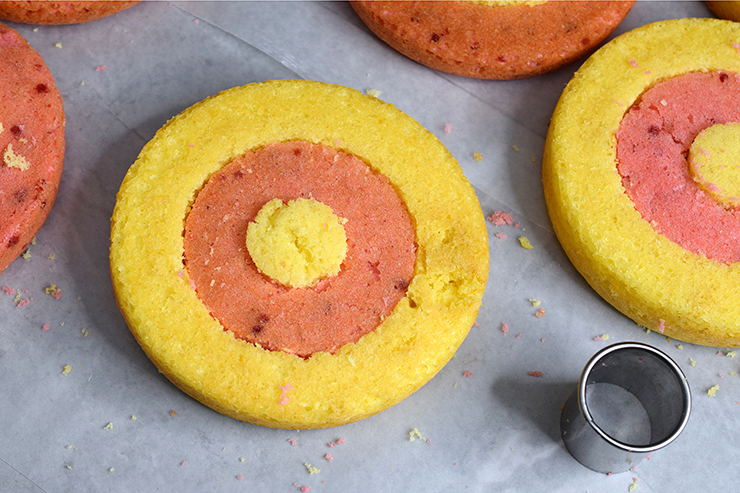 Assemble your cake layers with alternating pink and yellow cake, creating a bullseye design.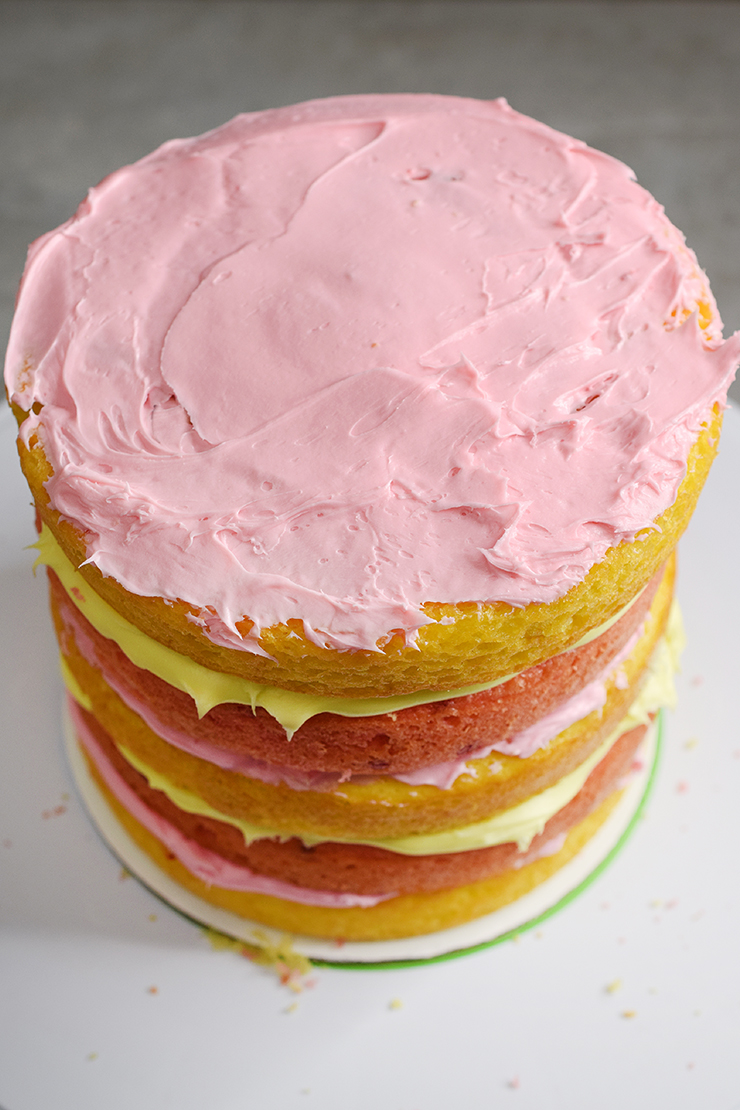 Stack your layers, alternating which color is on the outer ring of cake. I alternated strawberry and lemon frosting between layers as well, but it's totally fine to use the same frosting flavor for each layer.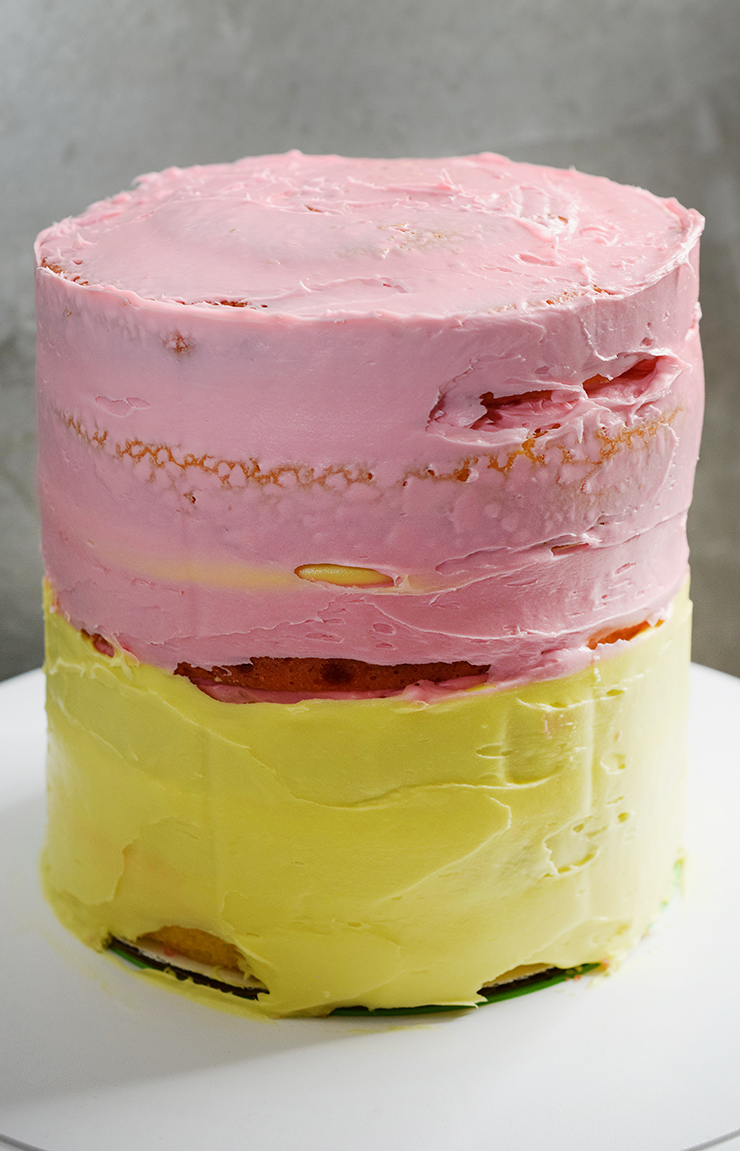 Once you've stacked all six layers of cake, apply a crumb coat of frosting and chill for at least 20 minutes in the refrigerator.
Once your cake is chilled, it's ready to frost. I used both strawberry and lemon frosting on the outside of the cake, but it's also fine to use one flavor of frosting here as well.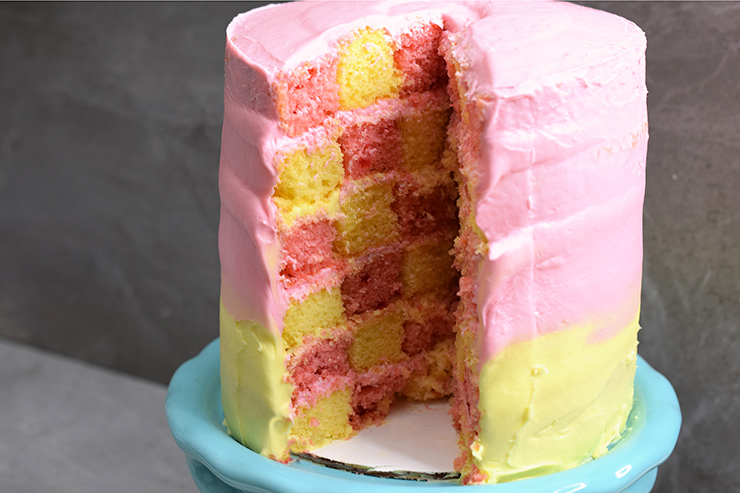 Once you've finished frosting the cake, return it to the refrigerator. Keep the cake chilled until you're ready to serve will help maintain the structure of the layers.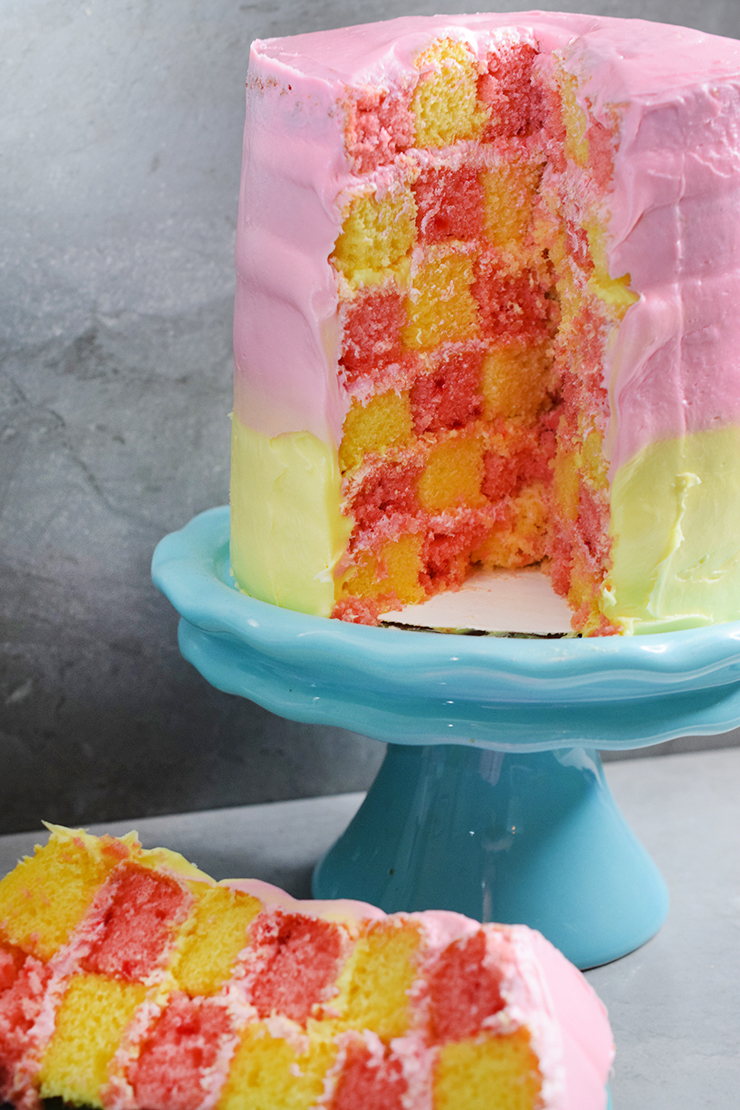 The only step left is wowing your guests when they see the inside of your strawberry lemonade checkerboard cake!
If you like your cakes in miniature form, we have some great cupcake recipes to check out:
And for another fun cake technique to impress, check out this swirled cupcake frosting!