This post may contain affiliate links which may give us a commission at no additional cost to you. As an Amazon Associate we earn from qualifying purchases.
Have you noticed ALL the videos on Facebook lately? Every time I land on Facebook, they are showing me a video. I find myself digging the quick food prep videos making the rounds. One that caught my eye was from Martha Stewart. Have you seen this?
I filed this in the back of my mind to try.
Then…you guessed it…my good pals Hoda and Kathie Lee had Joy Bauer on again, this time with low cal healthier dessert options. BAM! Frozen bananas in the food processor! One difference – CHOCOLATE. I'm in.
I was stunned by two things: 1) How easy this was. 2) How good this was…SO good.
This is the pinnacle of kid friendly dessert recipes.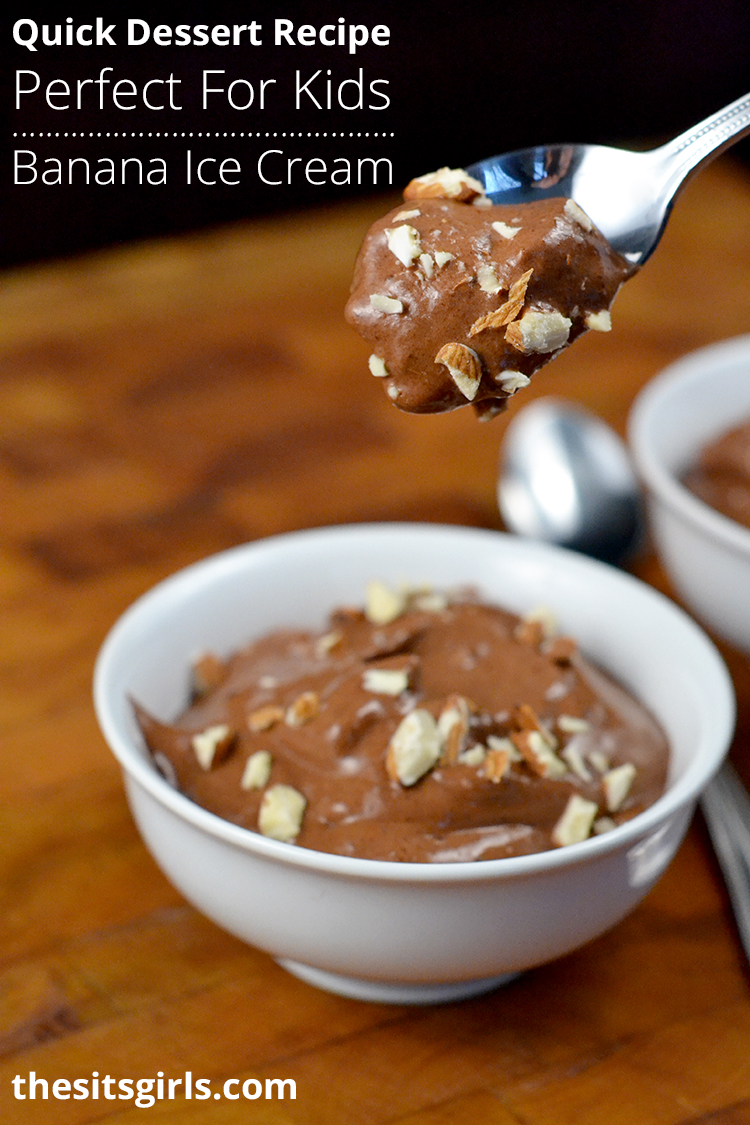 Chocolate Banana Ice Cream
Here is what you need:
4 large ripe bananas
½ cup unsweetened cocoa powder
¼ cup unsweetened almond milk
½ teaspoon vanilla extract
Pinch of salt
crushed almonds
They also included raspberries, but since I'm not a fan, I left them out of my version.
Peel the bananas and cut into rounds. Freeze for about 3 hours.
In a bowl, whisk together cocoa powder, almond milk, and vanilla extract. Place mixture in food processor with the frozen banana rounds and salt, and blend well. I found I had to stop frequently to stir it up. As you go, the bananas will start to soften and blend, you kind of have to work at it until it smooths.
Scoop into bowls and top with crushed almonds.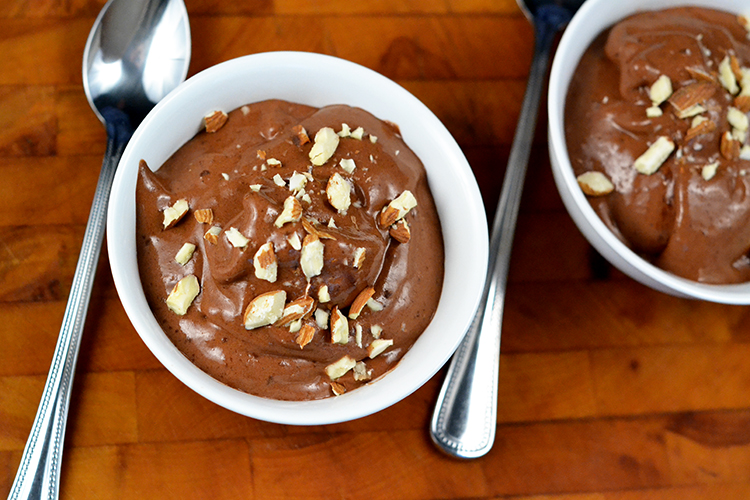 We had a bit left over from 4 bowls. I was pleased to find this kept well in the freezer. It's kind of like Ben & Jerry's…when you take it out, you have to let it soften a bit, but it was every bit as delightful the next day.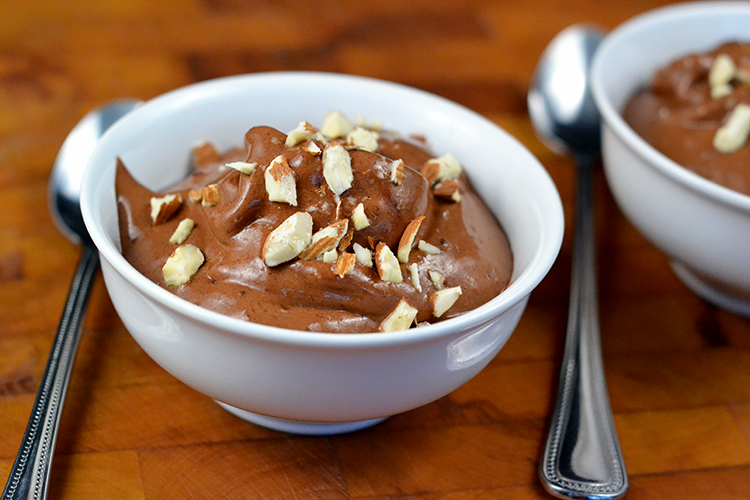 Give it a try and let me know what you think!