This post may contain affiliate links which may give us a commission at no additional cost to you. As an Amazon Associate we earn from qualifying purchases.
Peanut butter and chocolate has got to be the best flavor combination in the entire world. My go-to candy of choice is always a Reese's Cup. I was the kid on Halloween who dug through the entire bowl to find the elusive orange wrapper of the Reese's. I could never quite figure out what made them so delicious. After trial and error I finally found the perfect Chocolate Peanut Butter Bars recipe. They taste exactly like a Reese's Cup and don't require any baking!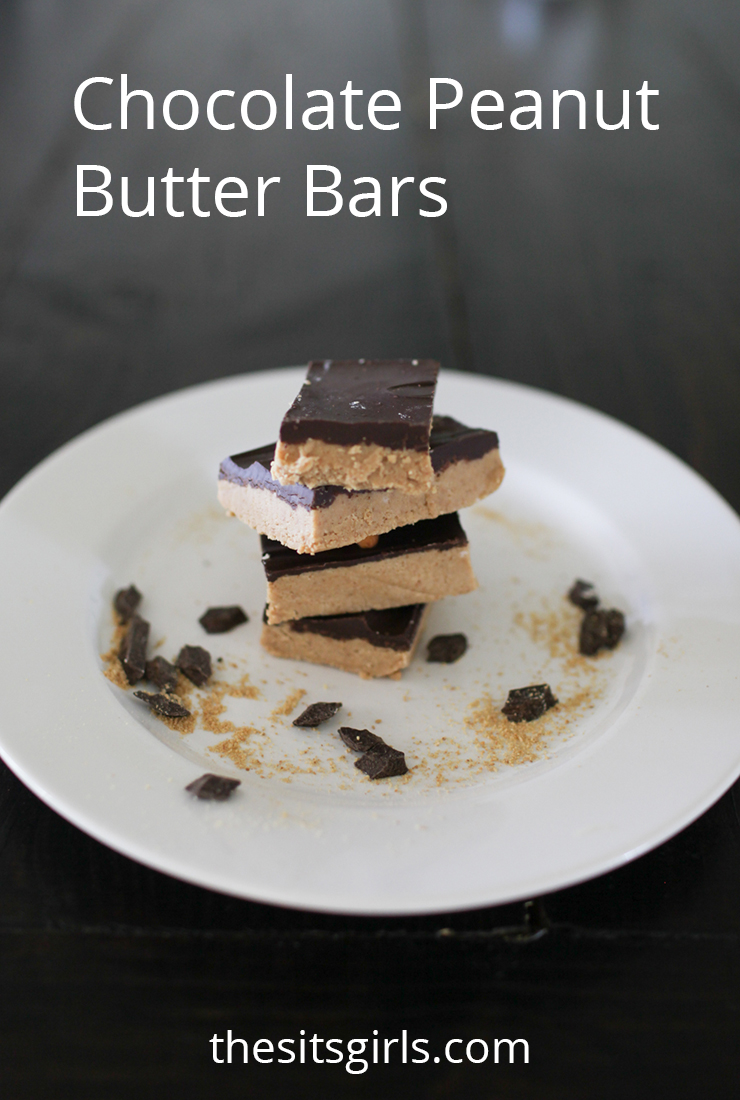 Chocolate Peanut Butter Bars
Chocolate Peanut Butter Bar Ingredients
For the Bars:
3/4 cup of butter
2 cups of graham cracker crumbs
2 cups of powdered sugar
1 cup of smooth peanut butter (Do not use natural peanut butter)
9×13 pan
For the Chocolate Topping:
1 3/4 cups of semisweet chocolate chips
4 tablespoons of peanut butter
Chocolate Peanut Butter Bars Recipe:
Begin by crushing your graham crackers.
I like to use a food processor to get mine extra fine.  Pulse them until the texture resembles sand.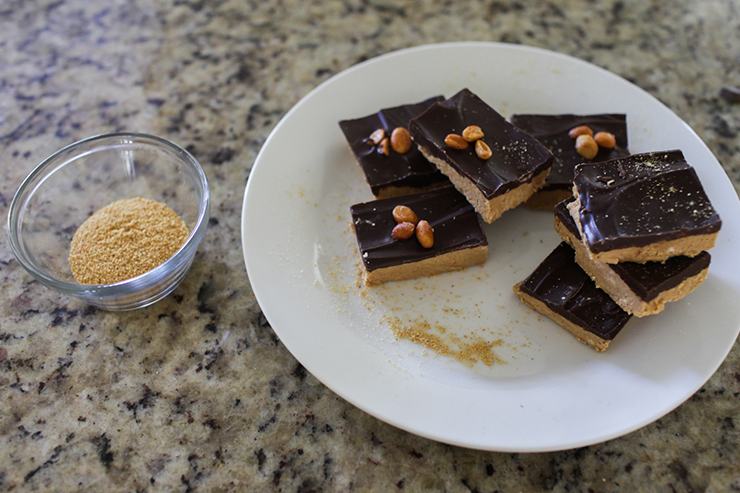 Next, mix the softened butter, powdered sugar, peanut butter, and graham cracker crumbs in a bowl together. No need to use an electric mixer; this can easily be done by hand. Once everything is completely mixed, spread it in your pan. You do not need to line the pan with anything, the peanut butter will naturally prevent it from sticking.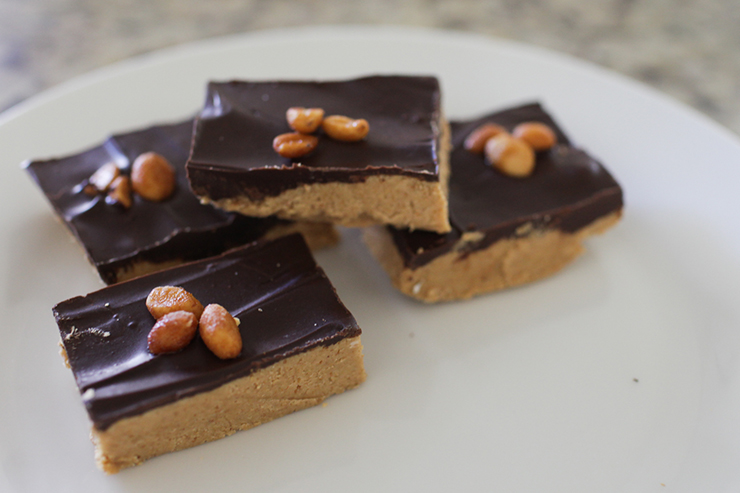 Finally, heat the chocolate chips in the microwave. To prevent them from burning, first microwave them in a microwavable bowl for 30 seconds on 50 percent power and then stir. Continue on full power in ten second increments, stirring in between, until all the chocolate chips are melted. Stir in the 4 tablespoons of peanut butter and then immediately pour the mixture on top of the bars.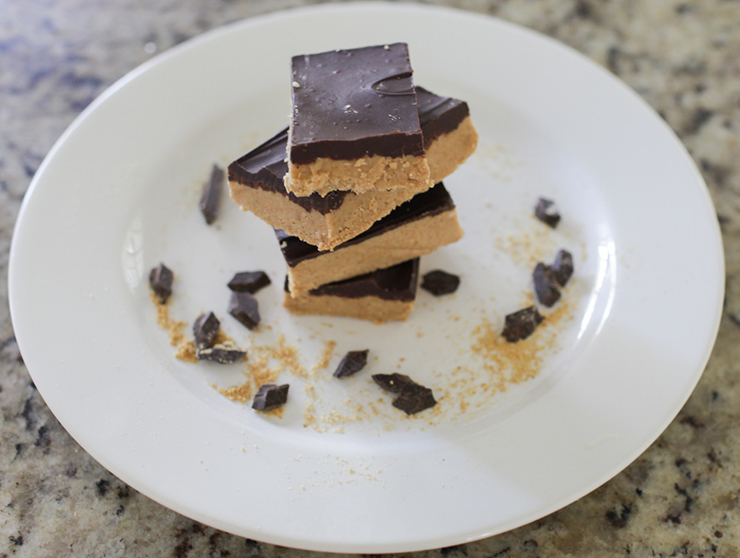 Refrigerate for at least 4 hours or until set. Slice and enjoy!
I guarantee you will have to eat more than one! The graham crackers are the secret ingredient that makes them so tasty and chewy! For an extra peanut flavor I like to top mine with a few honey roasted peanuts.
These are now my go to impressive recipe for any party I attend!