This post may contain affiliate links which may give us a commission at no additional cost to you. As an Amazon Associate we earn from qualifying purchases.
I have learned something very important about myself in the last month of cooking:
I'm not a fan of measuring. I would much rather just estimate.
When the kids are napping, I am a beast in the kitchen (a good kind of beast – a happy, pretty beast).
I have absolutely ZERO self control when it comes to chocolate and peanut butter.
These chocolate peanut butter cookies are my downfall.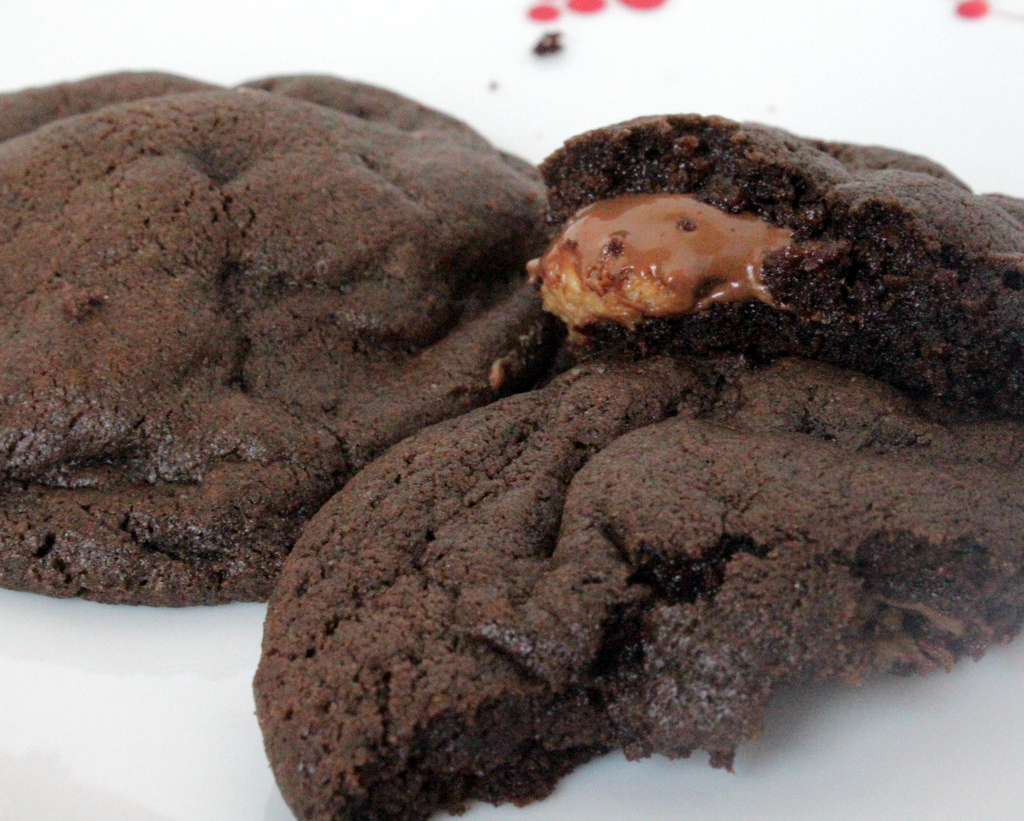 Chocolate Peanut Butter Surprise Cookies
Growing up, my mom often made chocolate cookies with caramel candies inside. Those were our special treat at Christmas. However, for me, I want something more. I want something peanut buttery.
I got to thinking on a rainy Saturday. I probably should have been thinking about laundry or how to raise my kids in this crazy world. But, I wasn't thinking about those things.
I was thinking about cookies. Chocolate cookies. And peanut butter.
And I was wondering to myself, what would happen if I made those same chocolate cookies, but put Reeces peanut butter cups inside them instead of caramel candy?
So, I did.
This is what came out of that thinking process.
A whole lot of no-self-control.
A few pounds.
And endless delight!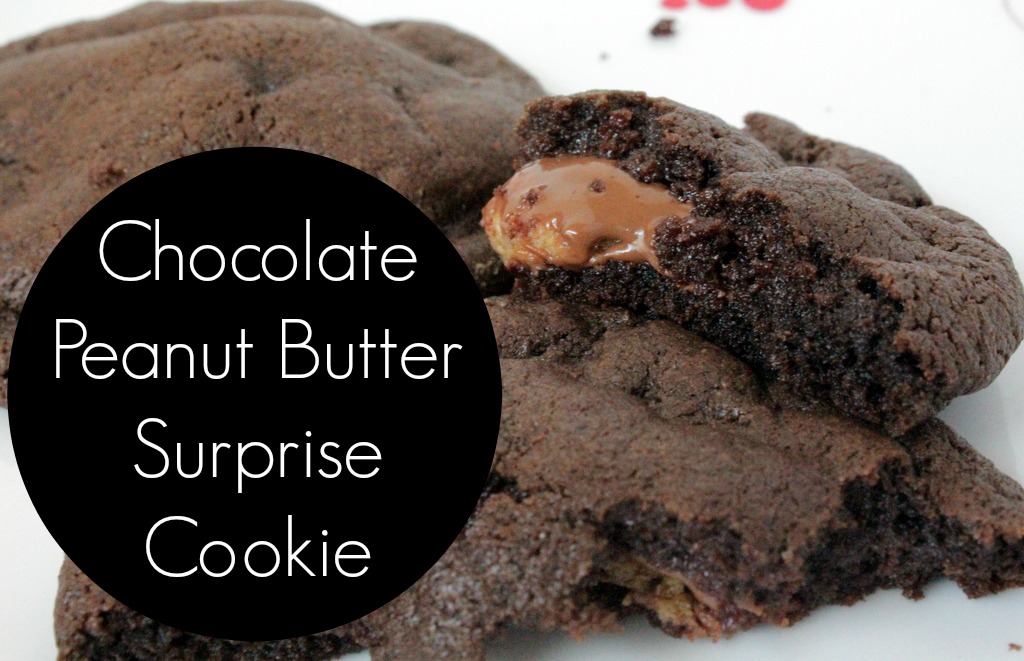 Chocolate Peanut Butter Surprise Cookie Recipe
If you are looking for a different sort of recipe to make, these chocolate peanut butter surprise cookies are a winner.
Ingredients
1 cup butter
1 cup sugar
1 cup packed brown sugar
2 large eggs
2 tsp vanilla
2 1/4 cups flour
1 tsp baking soda
3/4 cup cocoa
1/4 tsp salt
1 package of bite size Reece's peanut butter cups
Instructions
Beat butter until fluffy, gradually add sugars, beating well.
Add eggs and vanilla, beating well.
Combine flour, baking soda, cocoa and salt.
Gradually add the dry ingredients to the butter mixture until blended.
Shape dough into a ball, cover and chill for 2 hours.
Preheat the oven at 375.
Use a tablespoon to dish out a portion of dough.
Press each piece of dough around a peanut butter cup and roll into a ball.
Place balls 2 inches apart on a lightly greased cookie sheet.
Bake at 375 for 8 minutes, cookies will still look soft.
Let cool.
I can guarantee these cookies will be gone as soon as you put the plate in front of your co-workers, your teenage kids, or…yourself. (Ahem)
Author Bio: Becky Moseley
Becky Moseley traded in her teaching degree for diapers and dishes. Her blog, Tales of Beauty for Ashes, has tricks for anything, from how to have a better marriage, to a better way to organize measuring cups. When not writing, you might find her reading a book, playing in the kitchen, or loving on her family.