This post may contain affiliate links which may give us a commission at no additional cost to you. As an Amazon Associate we earn from qualifying purchases.
You've probably seen all of the chocolate piñatas making their way around Instagram. The most common version is usually made with a large silicone heart-shaped mold. I've seen tons of creative ways to theme those hearts, but they all have one thing in common: they only give you one thing to break. The breaking is the best part, so I figured out a way to have multiple opportunities to hammer away with these chocolate piñata easter eggs!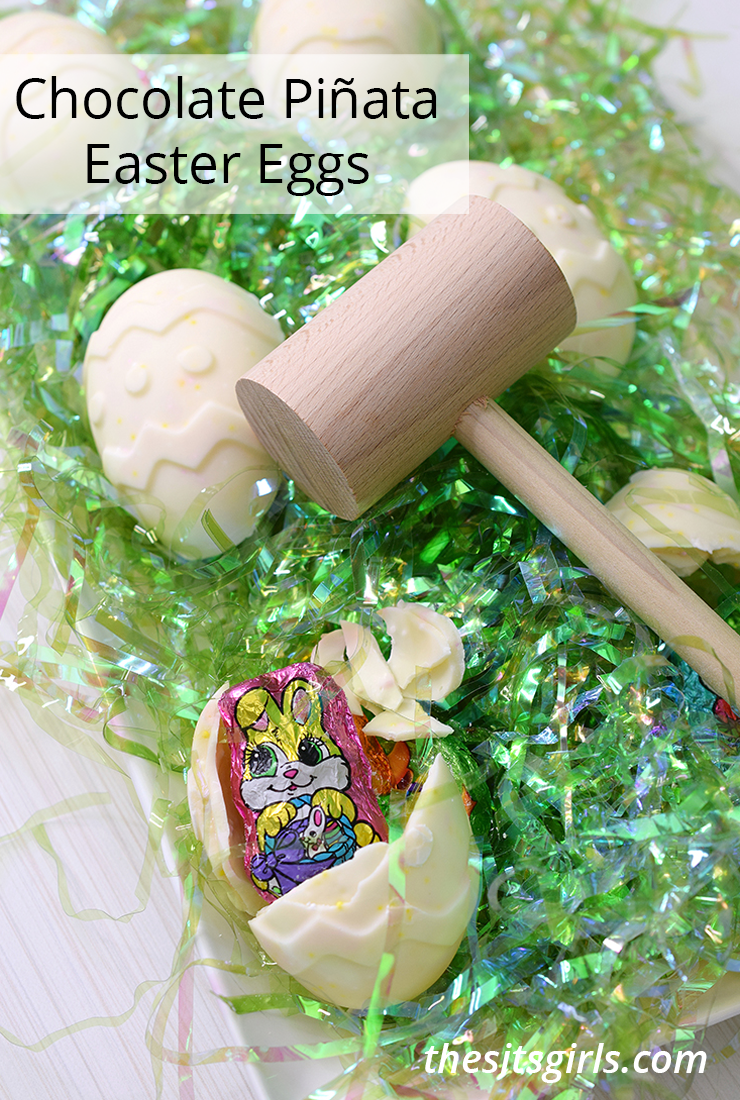 Chocolate Piñata Easter Eggs
To make your own chocolate piñata easter eggs, you'll need:
Treats To Hide Inside Your Piñatas
Step by Step Chocolate Piñata Easter Egg Video Tutorial
Chocolate Easter Egg Video Tutorial
Best Chocolate To Use For Chocolate Piñatas
I've tried to use regular chocolate chips to make chocolate piñatas, but if you've ever tried to make your own candy, you know how difficult it can be to temper chocolate correctly. I found the chocolate chips made for softer piñatas which were less fun to break.
While not as tasty as chocolate chips, Almond Bark is much easier to work with and gives a better cracking effect. Besides, it's not about eating the broken chocolate—although you can—it's about breaking it open to see what is hidden underneath!

How To Make Chocolate Easter Egg Piñatas
Melt your almond bark according to the package directions, making sure you don't overcook it. I stirred in a few Easter-colored sprinkles into my melted white chocolate, but this part is optional.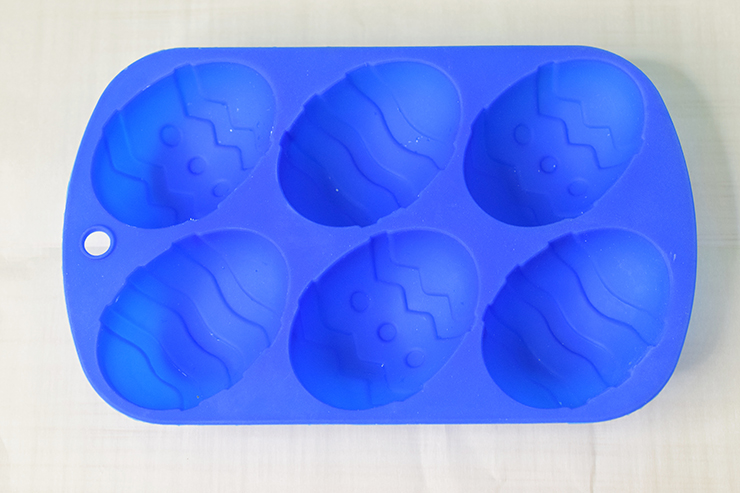 Coat each of your Easter Egg molds, making sure you have everything covered. Pop the mold into the freezer for just a minute or two, until the bark has hardened. If you notice any spots that weren't fully coated, you can add a second layer of bark now. Just be careful that you don't add too much bark coating.
The process for making chocolate molds is very easy, but it might take a little practice to get just the right amount of coverage. If your coating is too thin, you might have see-through spots in your chocolate piñatas, or they might break coming out of the mold. If your coating is too thick, they can be difficult to crack open.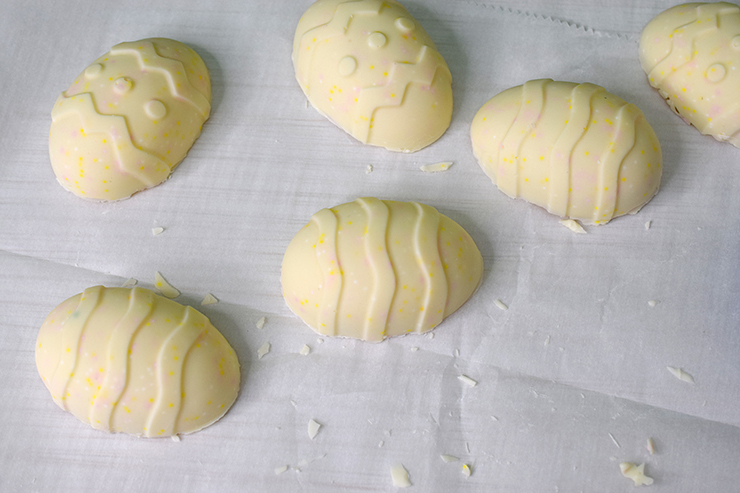 Once you take your mold out of the freezer, carefully remove the eggs. I like to wear gloves during this part as it helps to keep you from adding fingerprints to the candy coating from the heat of your hands. Use a gentle touch when de-molding to avoid breaking the eggs.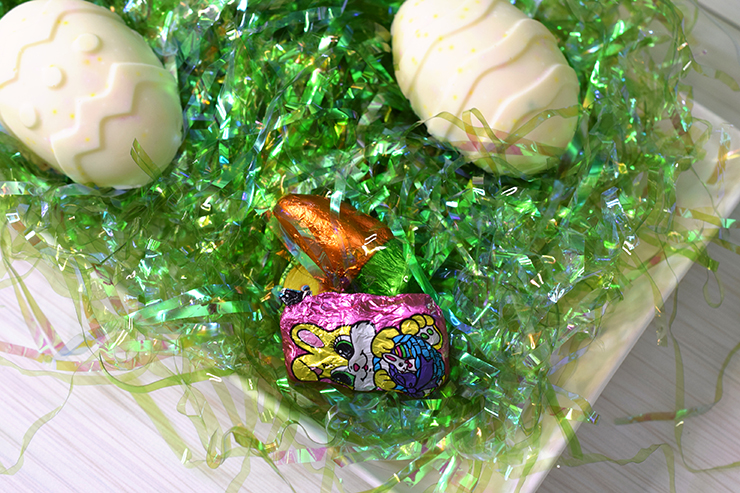 Line up some small treats and place your chocolate eggs on top.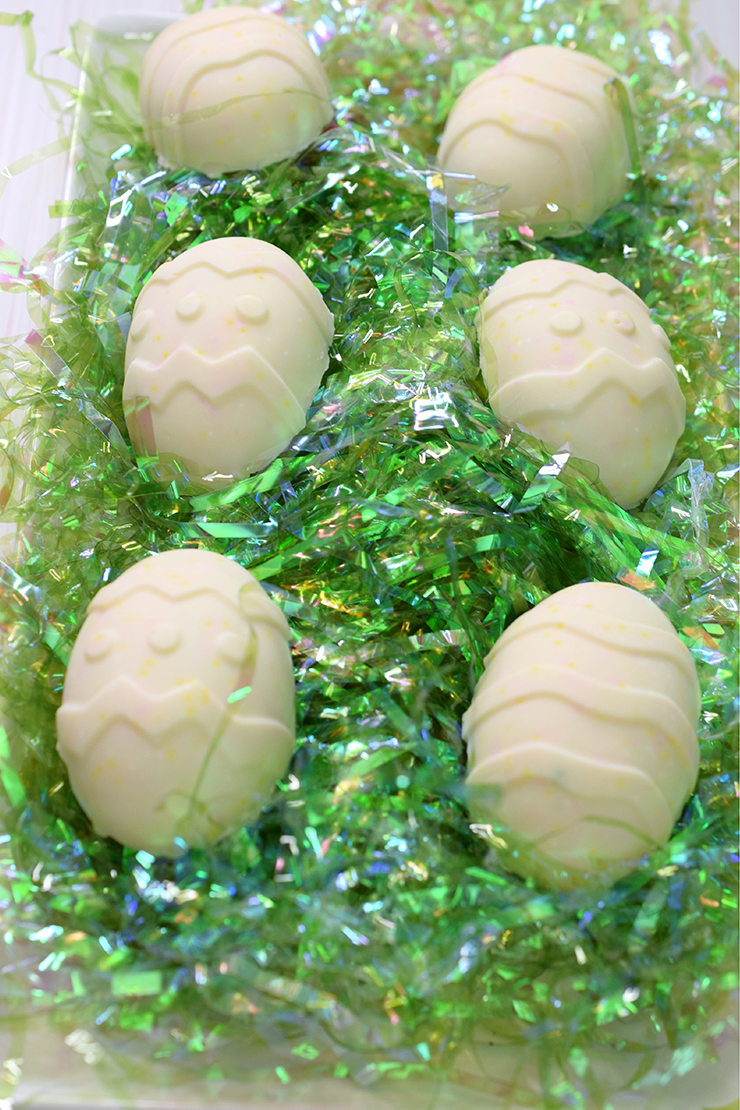 Now all that's left to do is grab a small wooden mallet and hammer away!
For more Easter fun, check out our edible playdough recipe with Peeps!