This post may contain affiliate links which may give us a commission at no additional cost to you. As an Amazon Associate we earn from qualifying purchases.
In case you didn't know… Christmas calories don't count. This means you can eat your way through all the baked goodies you want, and not bust out your stretchy pants. Holidays are the perfect time to indulge. I love to make plates of baked goods for my neighbors and arrange them on cute platters for a fun Holiday gift. This year try a new recipe from this list of our favorite Christmas Treats. They make the perfect homemade gifts.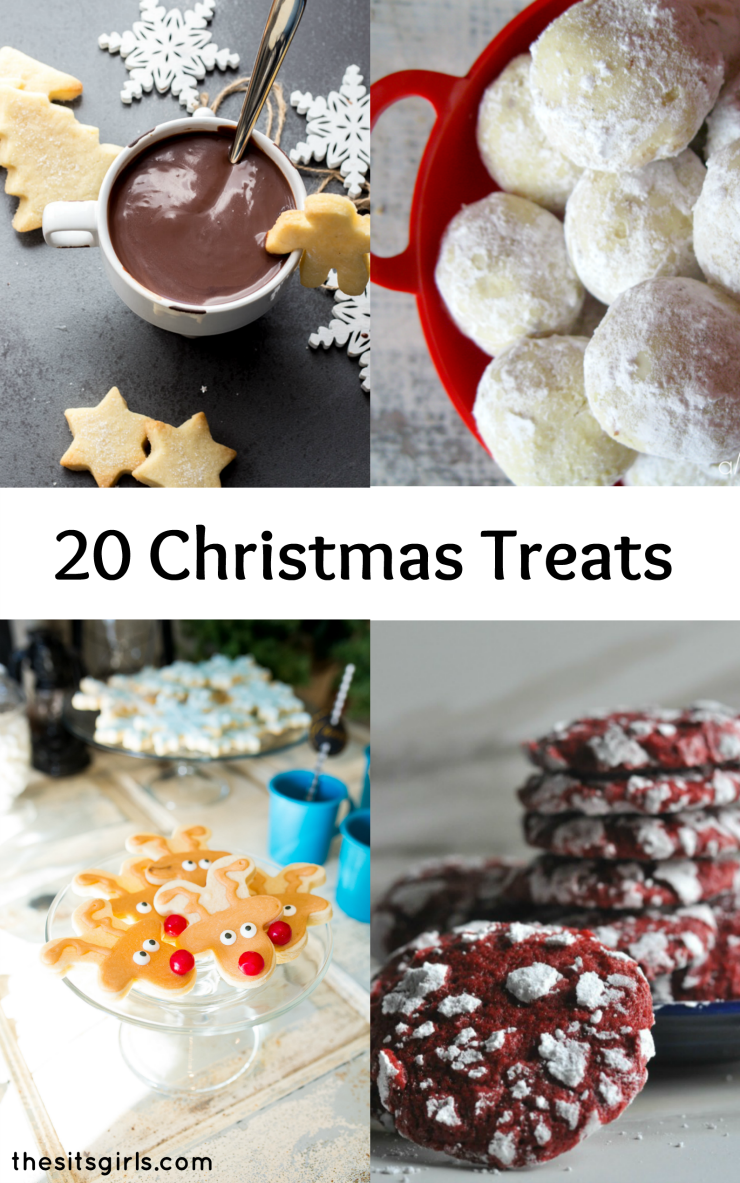 20 Christmas Treats Perfect For Homemade Gifts
No-Bake Peppermint Chocolate Bites // The Lean Green Bean
Chocolate Marshmallow Cookies  // The Monday Box
Cookie Pops with Christmas Stamped Sticks  Ribbons and Glue
Snowflake Cookies // The SITS Girls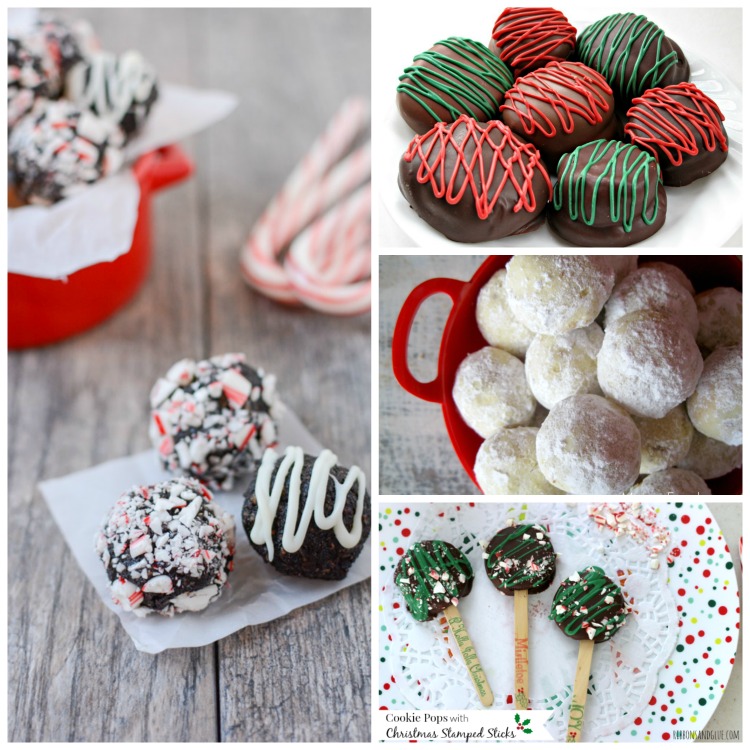 Almond Lime Snowball Cookies // (a)Musing Foodie
Grain-free Spiced Chocolate Torte // A Calculated Whisk
Monster Cookies // Certified Pastry Aficiando
Peppermint Hot Cocoa Cupcakes // 52 Kitchen Adventures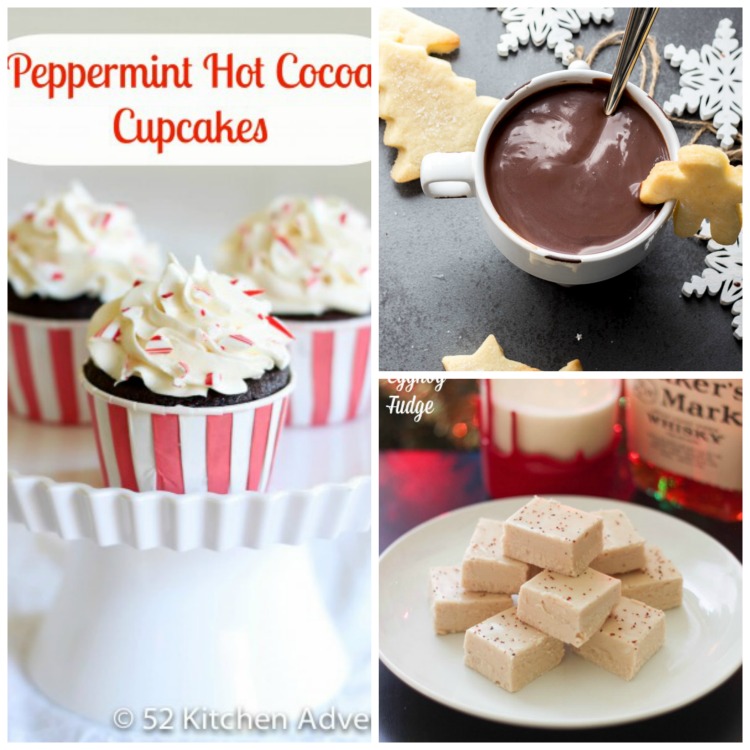 Thick Italian Hot Chocolate // An Italian In My Kitchen
Ritz Cracker Cookies // Paige's Pantry
Absolutely Delicious Holiday Peanut Butter Balls // Mom On The Side
How to Make A S'Mores Graham House "Castle" // Giltter Inc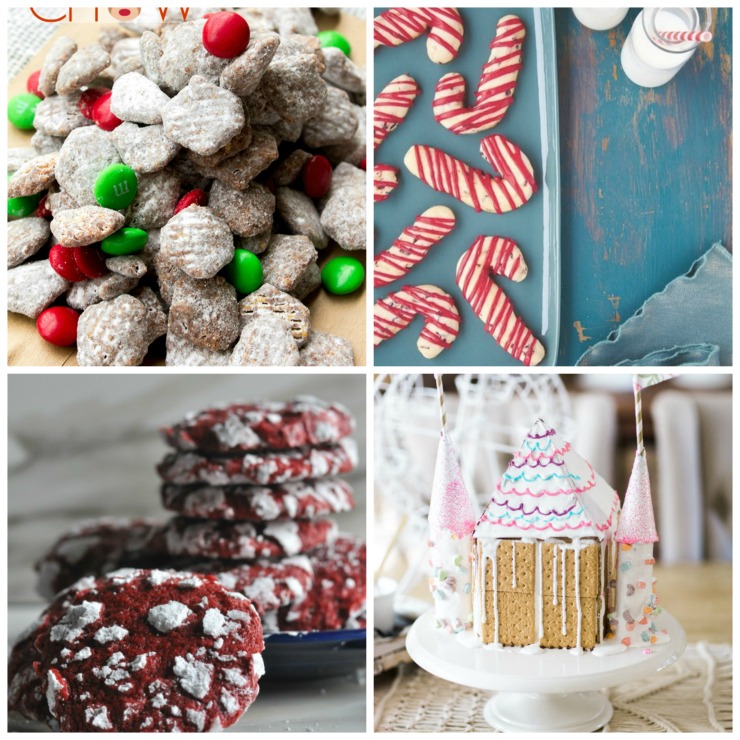 Reindeer Chow // This Silly Girl's Kitchen
Cherry-Lemon Candy Cane Cookies // Craft Foxes
Red Velvet Cookies // Dining With Alice
Old Fashioned Snowball Cookies // To Simply Inspire
Peanut Butter Reindeer Cookies // East Coast Mommy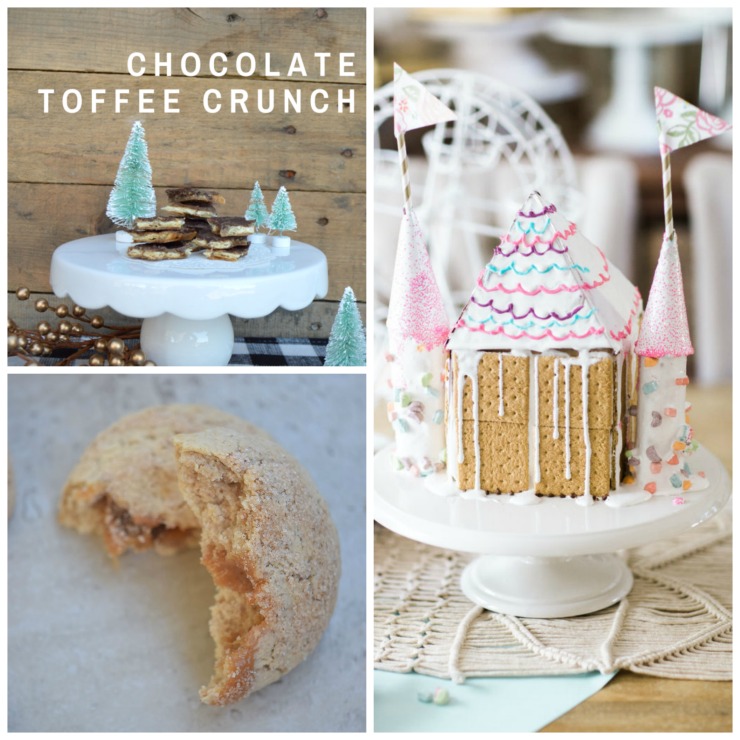 Caramel Stuffed Snickerdoodles // Lindsey Andrews
Cinnamon Bear Cookies // Baking Beauty
New Twist on A Classic Christmas Cookie // The SITS Girls
Chocolate Toffee Crunch // My Big Fat Happy Life
Eggnog Fudge // 52 Kitchen Adventures
If you need a great recipe for a Christmas party, check out our frozen hot chocolate!