This post may contain affiliate links which may give us a commission at no additional cost to you. As an Amazon Associate we earn from qualifying purchases.
Wanna know a secret? Well it's not really a secret, but I'll tell you anyway.
Cinco de Mayo is my Birthday!
It's a great day for a birthday, by the way. You are pretty much guaranteed a free margarita anywhere you go. Which makes me think perhaps my next recipe should be The Perfect Margarita…but today I have something a little more sweet, my churro recipe that is also one of my favorite kid friendly dessert recipes.
When I was a kid, I worked in the funnel cake booth at the McLean County Fair. I spent every summer making Funnel Cakes and Churros. Thinking back, that was a pretty good job, but if you asked that teenage girl what she thought of it, she'd tell you, "All the cool kids work at the Lemonade Shakeup Stand." Man, I wanted to work at that Shakeup Stand. Alas, it was not to be.
That being said…I still make a mean Churro!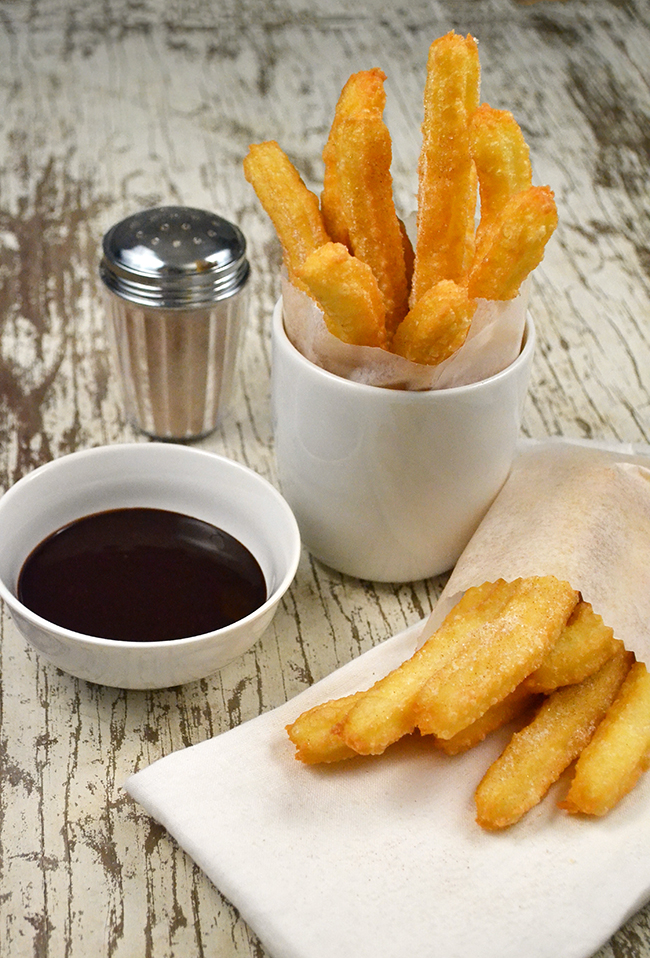 Easy Homemade Churros Recipe
Here's what you need:
1 cup water
1/2 cup butter
1/4 teaspoon salt
1 cup flour
3 eggs
frying oil
1/2 cup sugar
2 teaspoons cinnamon
(I actually keep cinnamon and sugar mixed in a shaker, but you can wing it)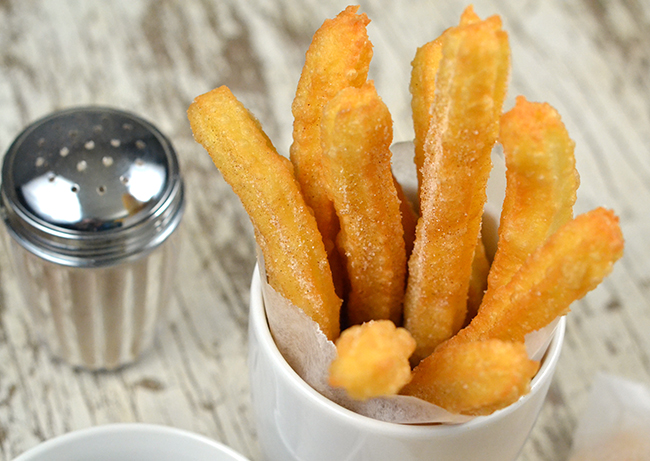 Put about 1 1/2 inches of oil in a frying pan and heat.
Bring water and butter to a boil. Remove from heat and stir in flour. One by one, beat in eggs. It makes this really odd dough that is yummy. Place dough in a bag using star tip.
Pipe 4-6 inch dough into heated oil. Heat 2-3 min, until golden brown. Remove from oil and place on paper towel to drain. Roll in, or shake on cinnamon sugar mix.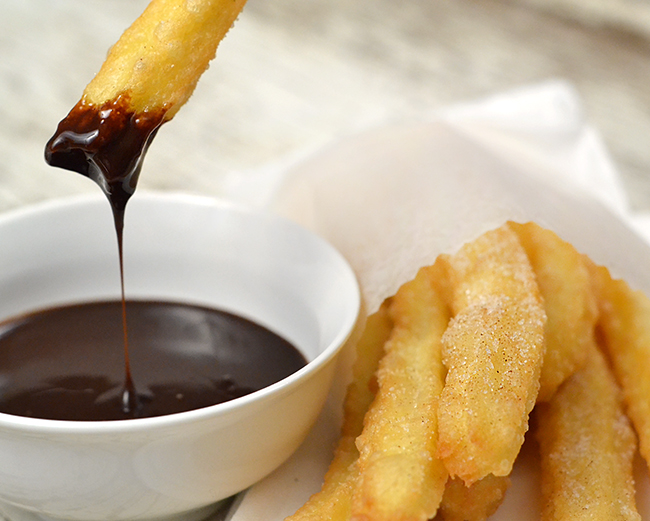 My kiddos like to dip them in chocolate sauce, but I think they're better on their own.
Are you going to have churros for your Cinco de Mayo party?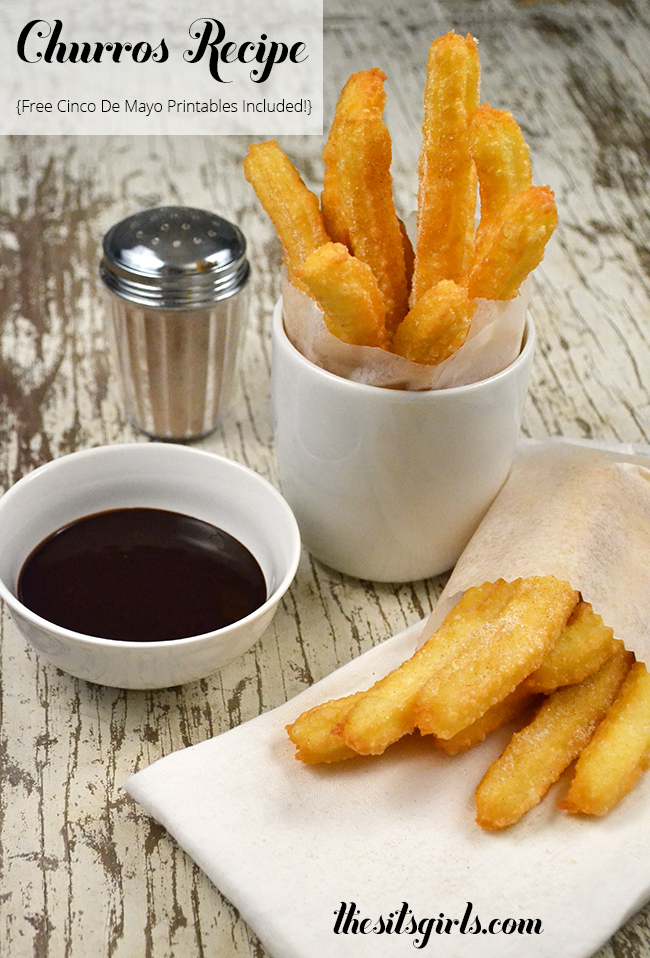 I gotta know…what job did you have in high school?