This post may contain affiliate links which may give us a commission at no additional cost to you. As an Amazon Associate we earn from qualifying purchases.
I am always on the search for a yummy salad. I serve salad with pretty much every meal, so I love being able to switch things up. For years now I have been obsessed with this romaine salad that one of my friends always serves at parties. I finally tracked down the recipe. Crispy Ramen Tossed Salad is the perfect recipe to bring to any gathering, it is so unique and yummy that people will most surely go back for seconds!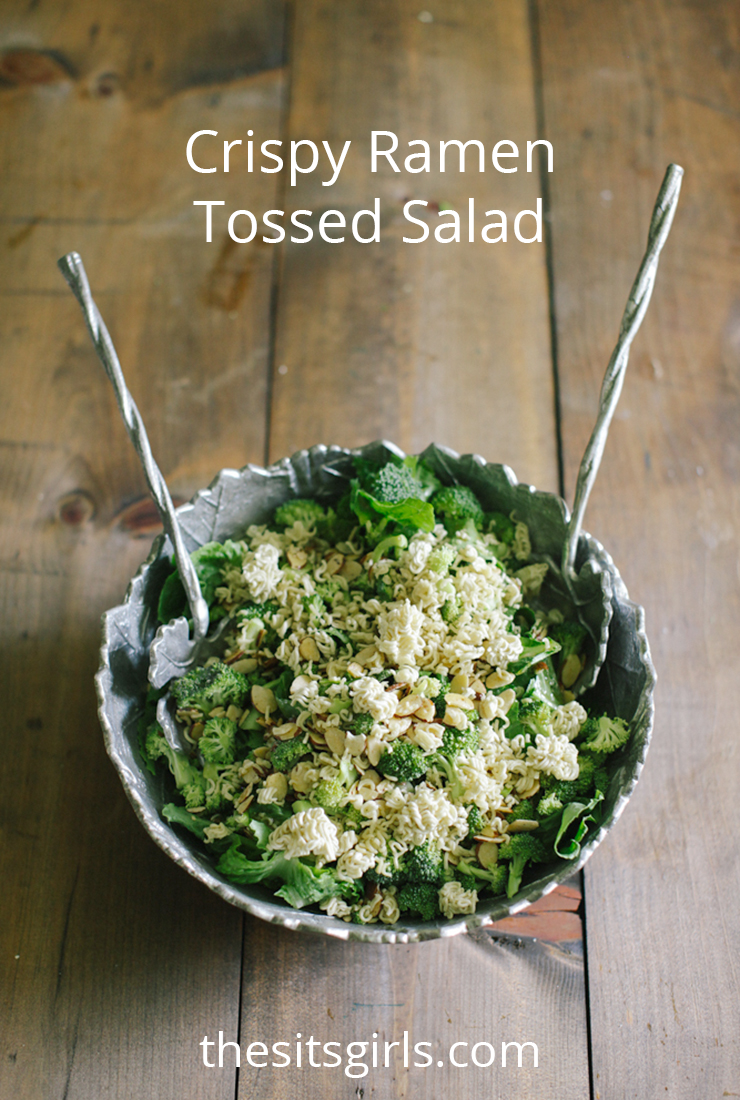 Crispy Ramen Tossed Salad
Perhaps you thought Top Ramen was just for college kids on a budget. To that I say, "Heck NO!" Ramen Noodles are the secret ingredient in this recipe, and they are delicious! This salad is the perfect combination of everything! Healthy veggies, a sweet yet tangy dressing, and the right amount of crispy crunch!
Crispy Ramen Salad Tutorial Video
Crispy Ramen Tossed Salad Ingredients
Dressing:
1/4 cup sugar
1/2 vegetable or olive oil
1/4 cup apple cider vinegar
2 tsp soy sauce
Salad:
1 package of Top Ramen noodles
1 1/2 cup chopped broccoli
1 bunch of romaine lettuce chopped
4 chopped green onions
1/2 cup sliced almonds or walnuts
salt and pepper to taste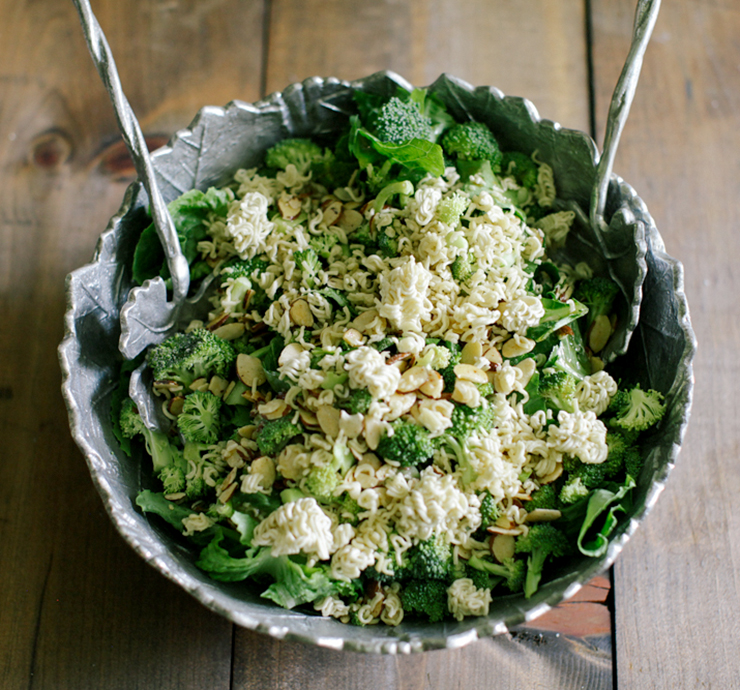 Crispy Ramen Tossed Salad Recipe:
Begin by breaking the Ramen Noodles up in their package. I like to leave some chunks bigger and some smaller. Pour them in to a skillet on medium heat and add a tablespoon of butter. Saute them until they are toasted and crispy. Remove from heat and set aside while you make the salad.
Tip: For some extra added crunch use two packets of Ramen Noodles
Chop your romaine lettuce in to bite size pieces. Next chop your broccoli in to smaller pieces, but leave some a bit larger for variation. Slice the green onions, and combine all the ingredients into a large bowl. Top with glazed sliced almonds or walnuts. Toss the salad with dressing and top with toasted Ramen noodles!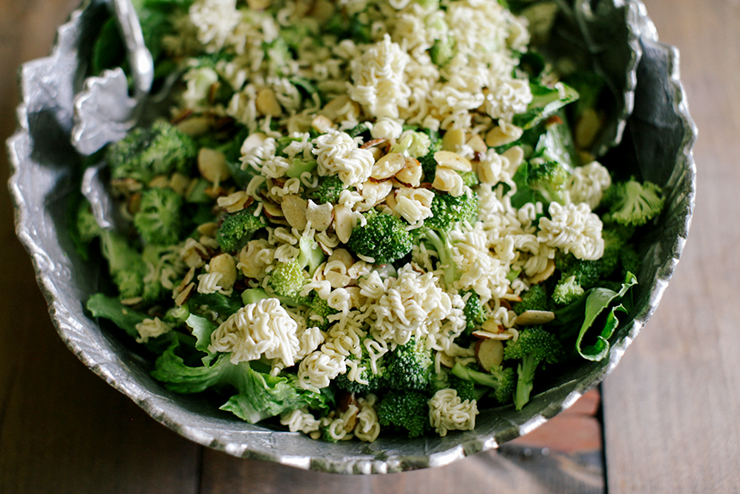 To make the Dressing: I like to use a mason jar to make my salad dressings. It makes it easy to combine all the ingredients and also easy to store if you have leftovers. Combine the sugar, oil, apple cider vinegar, and soy sauce in a mason jar and shake. Pour over your prepared salad.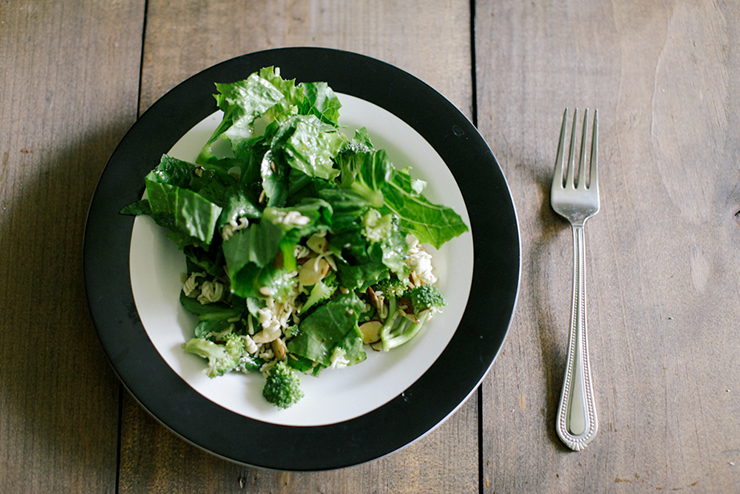 The secret to the dressing, to me, is really the apple cider vinegar. It gives it a sweet yet tangy taste. It also has a unique fruity component that really leaves people wondering what that was!
Want more great salad this summer? Check out our Mason Jar Salad Recipe!