This post may contain affiliate links which may give us a commission at no additional cost to you. As an Amazon Associate we earn from qualifying purchases.
This recipe for Cucumber and Hummus bites is delicious and healthy. It's also simple and quick to make. I often serve it to my guest as a appetizer or eat it myself for a quick lunch.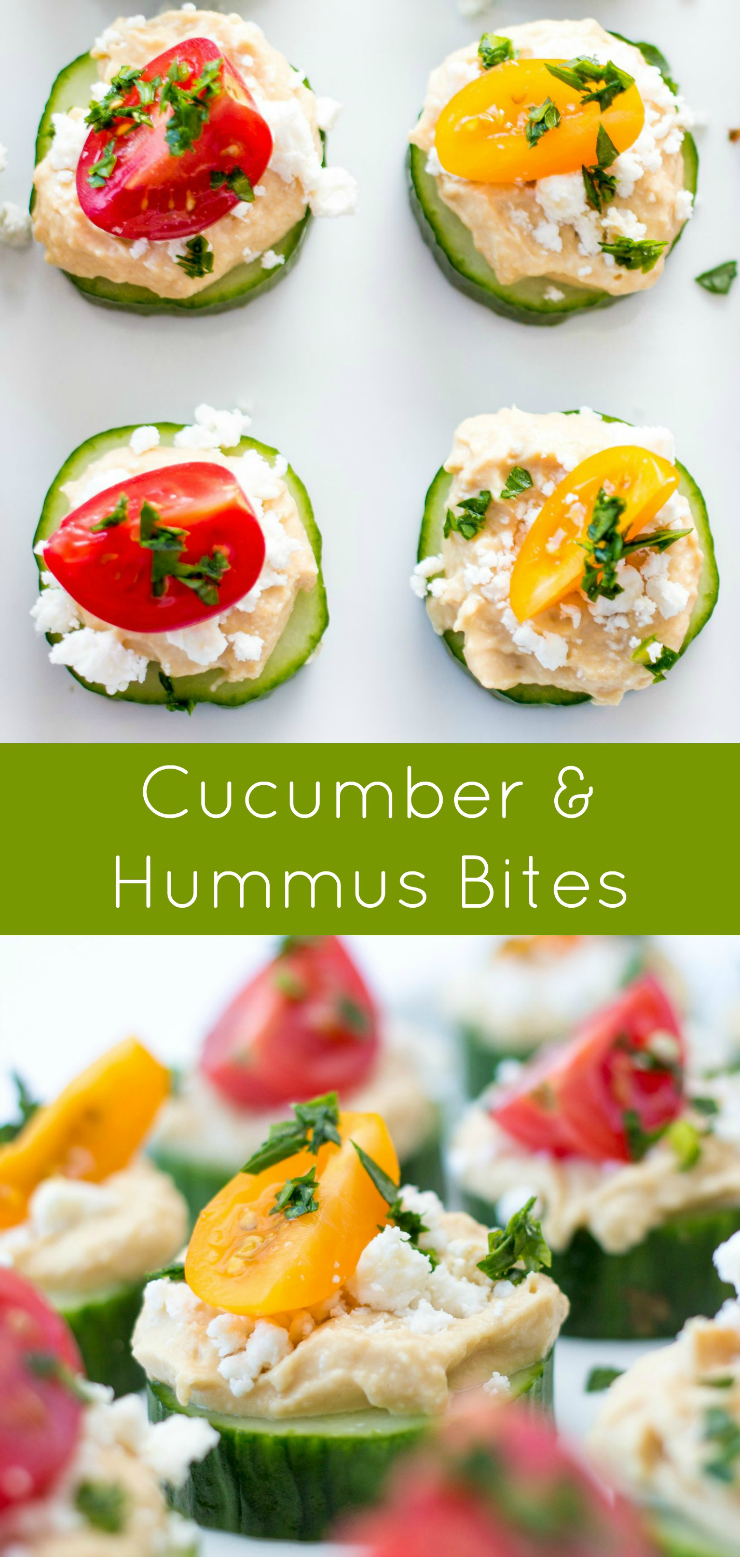 Cucumber and Hummus Bites
Servings: 6 people
Prep Time: 15 minutes
Ingredients:
1 Cucumber
1/2c up Hummus (homemade or from the store)
1/2 cup Cherry Tomatoes
1/4 cup Feta Cheese
2 tbsp Fresh Parsley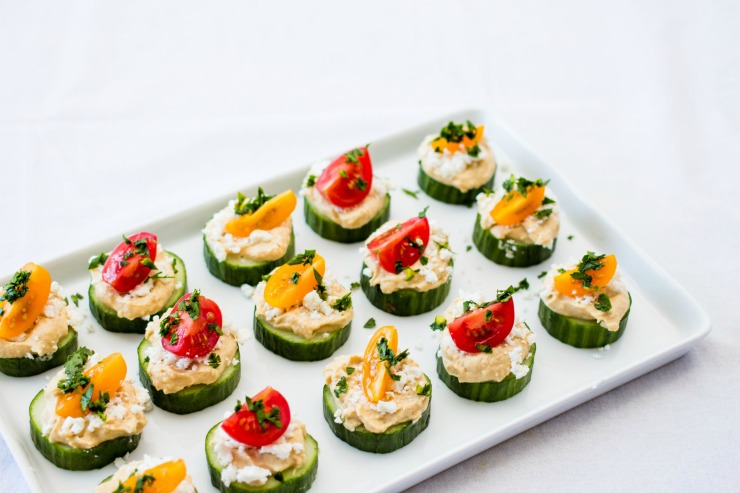 How To Make Cucumber And Hummus Bites
Cut the cucumber into slices. Put one teaspoon of hummus on each slice of cucumber and sprinkle with feta cheese.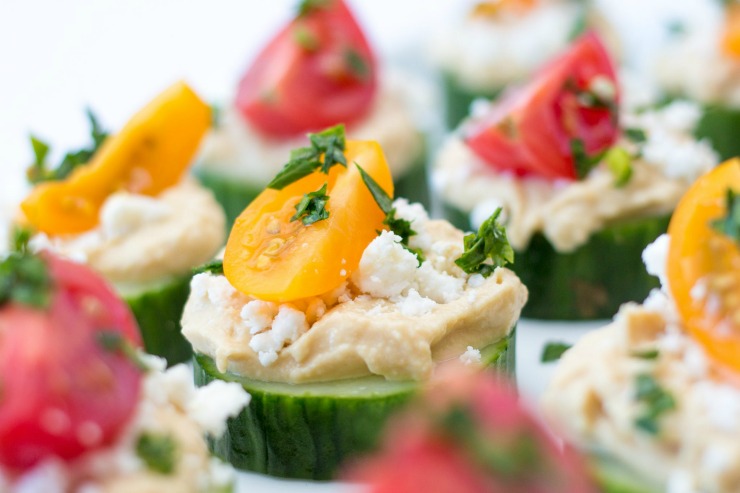 Cut the cherry tomatoes into half, and place on top of the hummus.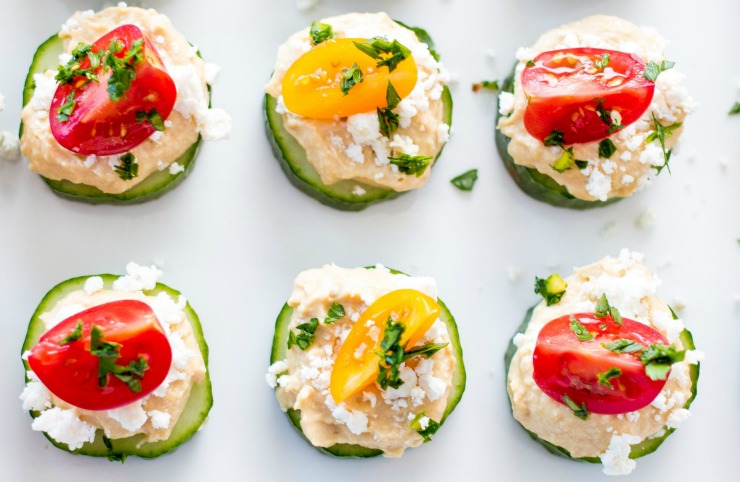 Sprinkle with parsley, and you're finished!
Author Bio: Sophie
Lifestyle blogger at nobletandem.com, entrepreneur, world traveler, and photograph. Sophie is passionate about cooking, travel, fashion, and wellness. She lives to the fullest and makes the most of the present moment.