This post may contain affiliate links which may give us a commission at no additional cost to you. As an Amazon Associate we earn from qualifying purchases.
Although I love cheese and crackers, charcuterie boards were never more than something I enjoyed having other people make for me. Then there were candy boards, then butter boards. I always resisted the urge to make my own. When I finally saw people land on buttercream boards, I knew my time had come. I've already shared my favorite small-batch buttercream recipe. The question became: how can I take my buttercream and the dessert board concept and make it my own? The answer? A three dip dessert board!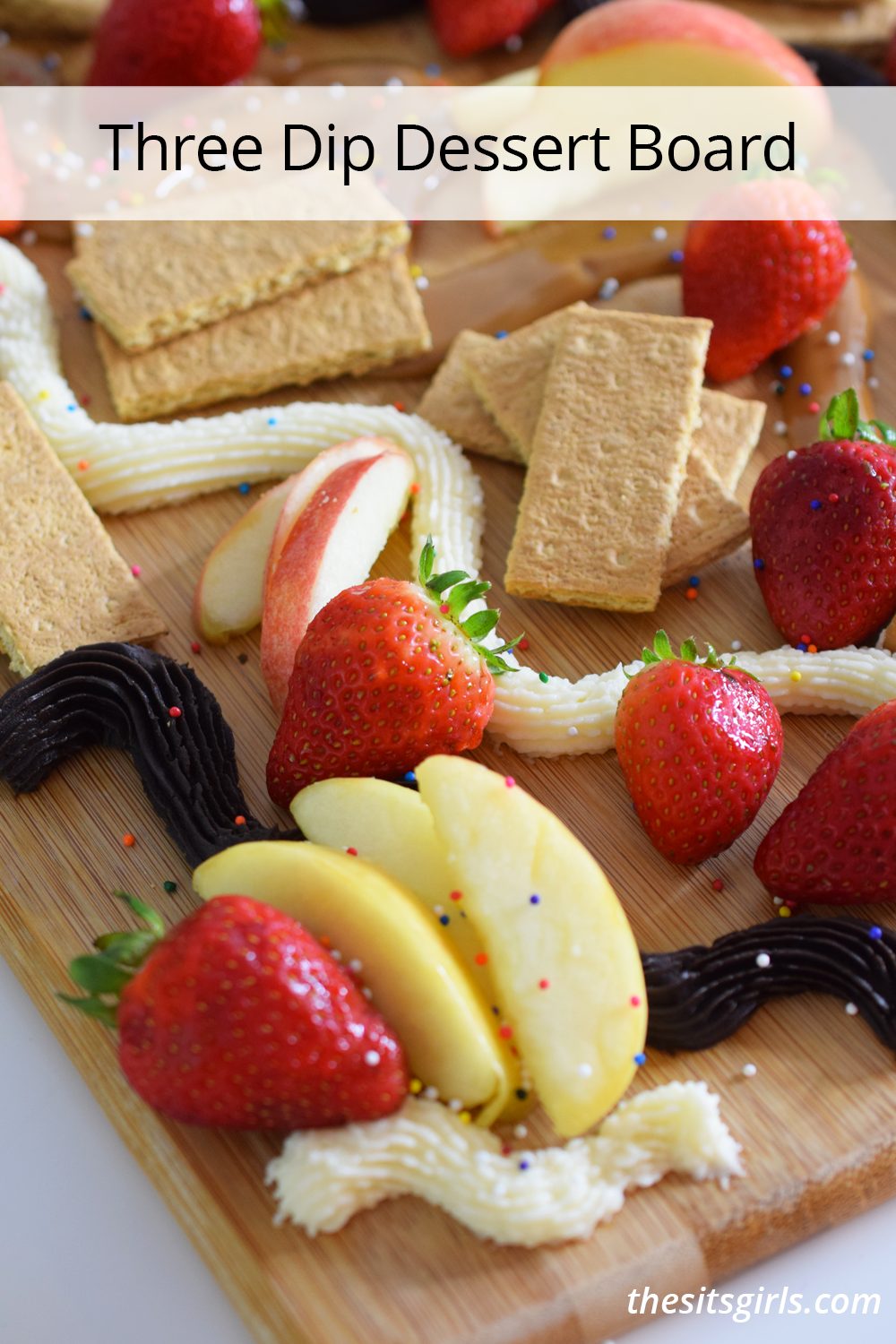 How To Make Dessert Board Dips
I decided to create vanilla buttercream, dark chocolate buttercream, and dulce de leche for my dessert board dips.
I used my tried and true buttercream recipe, using four tablespoons of butter and a splash of vanilla to create the vanilla buttercream and four tablespoons of butter and a tablespoon of dark cocoa powder for the dark chocolate buttercream.
I then made a batch of Instant Pot dulce de leche for the third dip.
How To Add Dips To Dessert Board
Obviously, you could just add bowls of each dip to the board you're using, but that's too easy. I decided to try a really big piping tip and pipe on squiggles of each dip directly onto the board. I then immediately began to question the whole thing, thinking my board would look like a hot mess.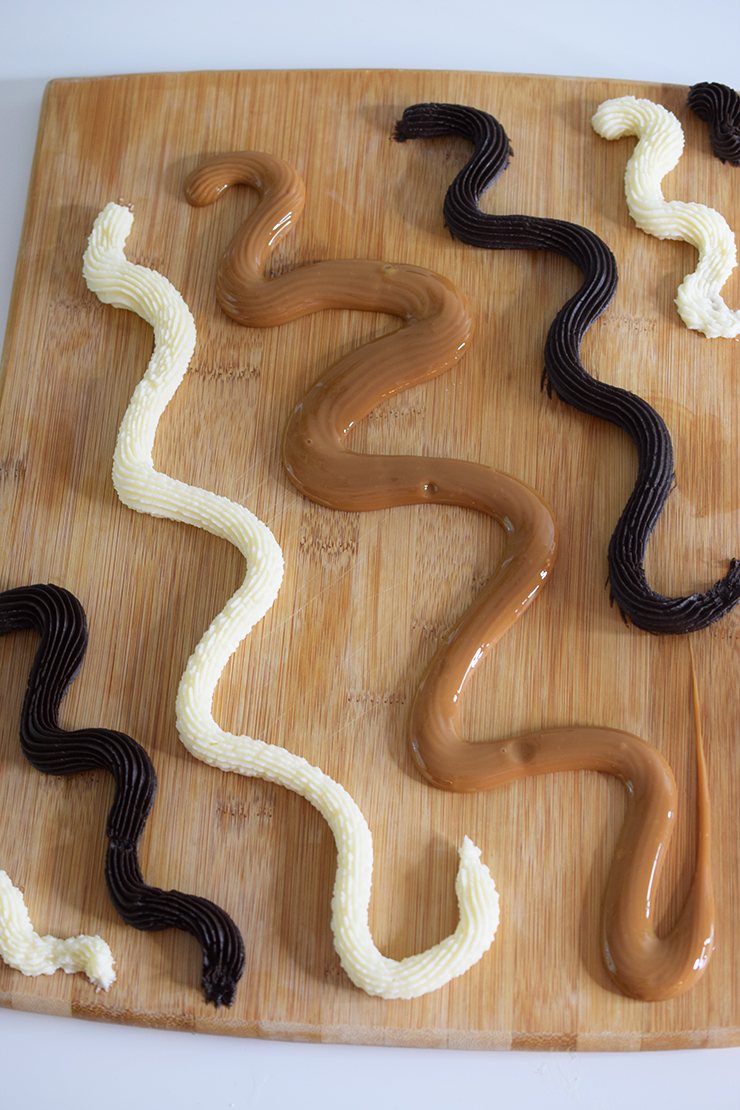 Keeping hope alive, I started piling on graham crackers, apple slices, and strawberries.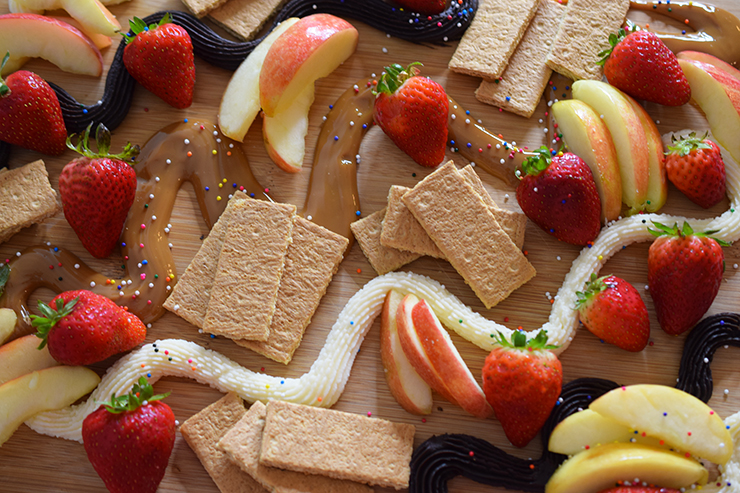 Suddenly we had something magic. So simple, yet so cute!
Of course, being as extra the guacamole at Chipotle, I decided to throw on some sprinkles, too.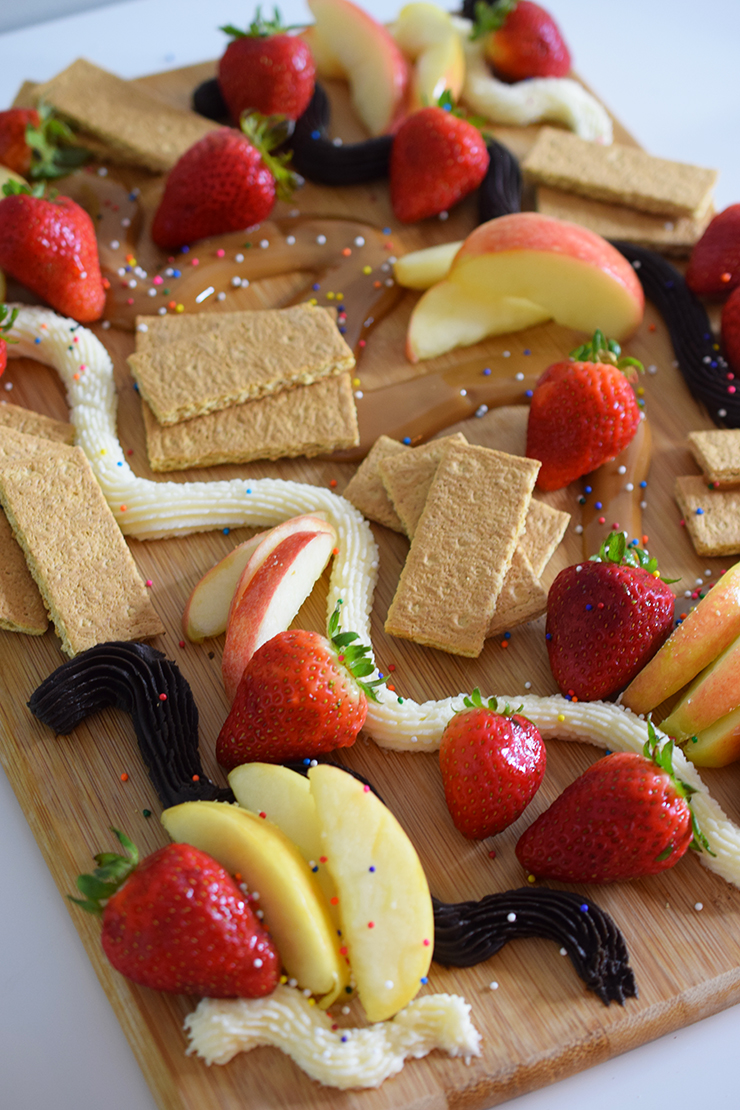 I'll be vacuuming up sprinkles for the next few weeks, but I regret nothing.
You can easily make this dessert board your own by adding different fruits and cookies. Mini marshmallows would be good, too!