This post may contain affiliate links which may give us a commission at no additional cost to you. As an Amazon Associate we earn from qualifying purchases.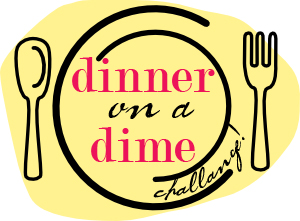 My friends constantly amaze me! Some of them are so talented and driven; I can't help but drool over their astounding abilities! One of my friends in particular is quite the accomplished gardener, baker, and canner. Last year, when she challenged herself to a month of no more than a $40 weekly grocery budget (just for "fun") I was blown away! (And, her family ate well!)
With grocery prices on the rise –and my unchanging budget– I am always on the lookout for a great meal that can feed my family on the cheap. Not just any old meal will do though, I need something that will fill our bellies and keep us healthy. I need to feel like I'm eating like a king on a pauper's budget! I have a few of those kinds of recipes, and I know that you do too!
That's where you come in! Do you have a great recipe tucked away that costs a little but feeds a lot? Something that you pull out every so often to help stretch your budget? It could be an old family stand-by, or something you clipped out of a magazine. Maybe your grandmother made it for you as a child, or perhaps a recipe of your own creation? I want to see them all!
You can e-mail your treasured budget-friendly recipes (estimated cost of around $5 or less for a family of 4) to me at: [email protected].  E-mail one, or one hundred. I'll take them all, as long as they are in by midnight, Saturday, April 9th!
Want to know the best part? The top three recipes will be published here next Wednesday with a link to your blog and a small bio about YOU! And it gets even better! The top recipe wins a fabulous prize!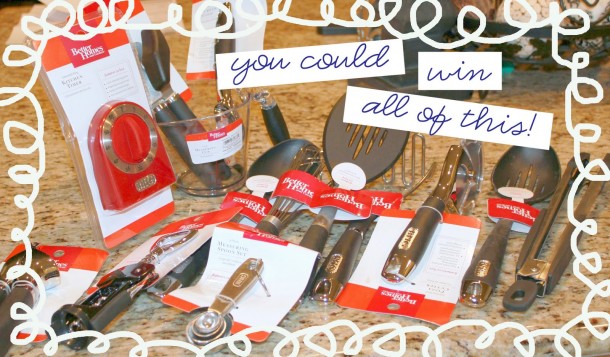 Look at this prize pack, courtsey of Good Cook! It's got everything you need to give your week night cooking a little "umph!" I covet those sweet stainless measuring spoons…
So, check your cookbooks, your kitchen drawers, and anywhere else you stash your recipes and send me a winner! I can't wait to see them!