This post may contain affiliate links which may give us a commission at no additional cost to you. As an Amazon Associate we earn from qualifying purchases.
Tis the season for hot cocoa!  Chilly nights don't seem so bitter when you have a cup of hot cocoa nestled between your hands.  Enhance your hot cocoa experience with a DIY hot cocoa marshmallow dunker.  It has everything you need to add a bit of playful fun to an ordinary cup of hot cocoa.
Once you make a bunch, you can pull them out for an impromptu hot cocoa party!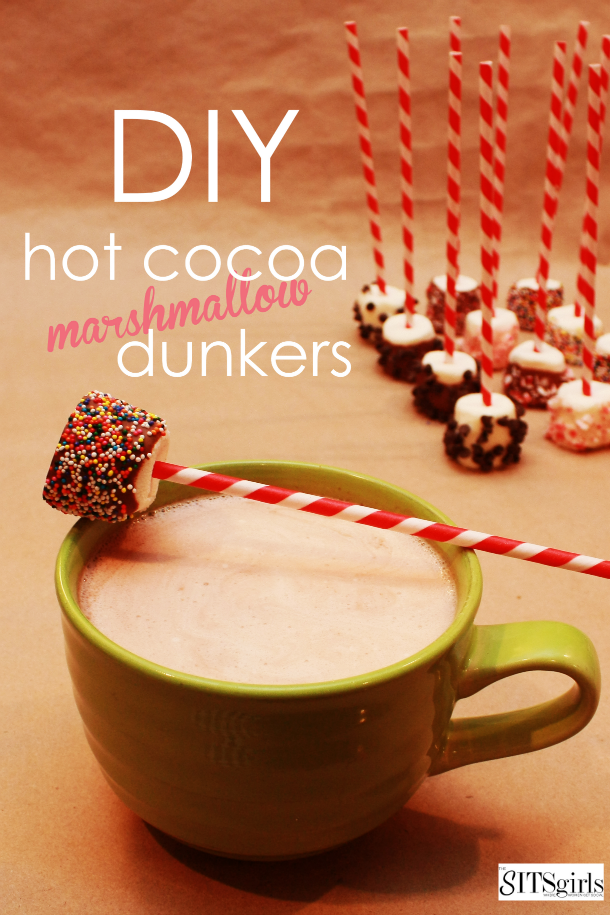 The Best Hot Cocoa Combo You'll Ever Find!
To begin, gather these easy to find supplies: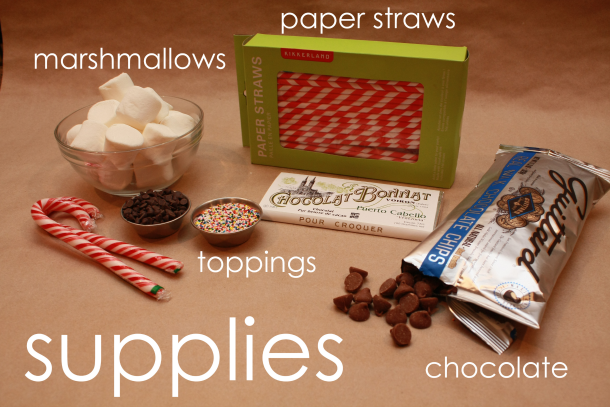 To begin, poke a marshmallow onto each end of your straws.  Make sure it's on good and tight, you don't want it to fall off while you are dipping it!
If you don't have any straws, you can also use popsicle sticks, lollipop sticks, or even plastic forks.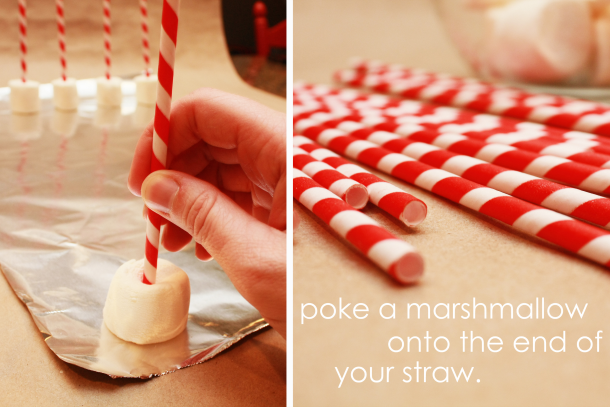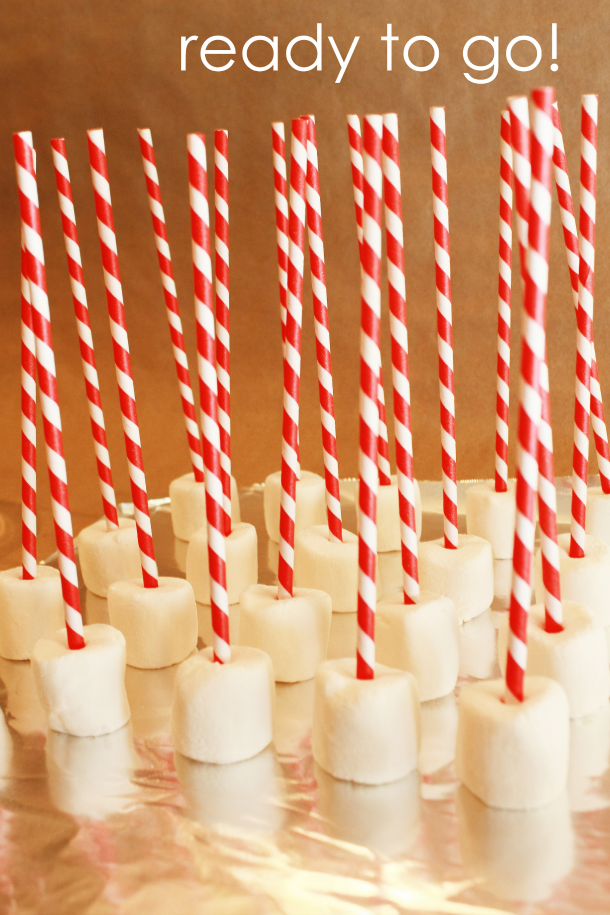 Next, prep your toppings.  You can choose anything you would like to top your DIY hot cocoa marshmallow dunkers.  I choose crushed candy canes, mini chocolate chips, and sprinkles.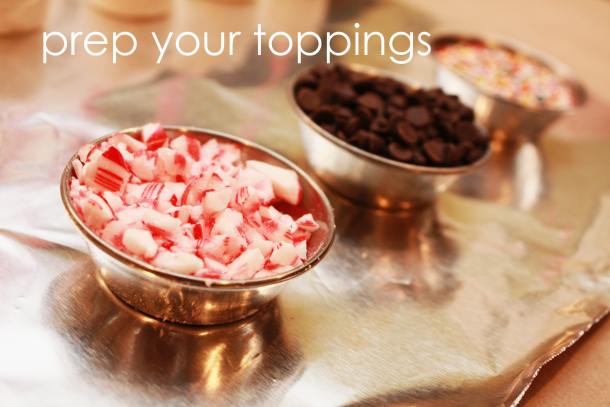 To melt your chocolate, place it in a microwavable bowl and heat it up in 30 second increments.  Stir it up until it is nice and smooth.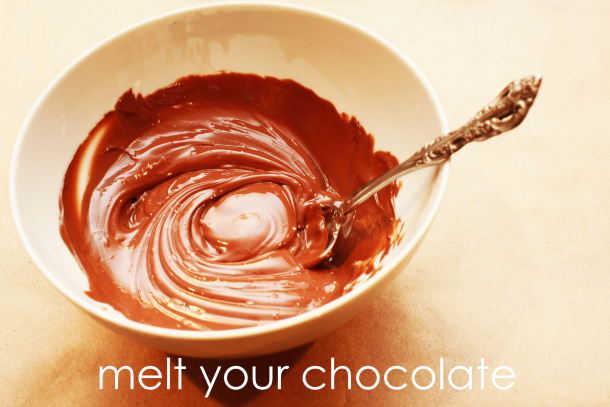 Dip your marshmallows one by one into the chocolate.
This is a perfect activity to do with your kids!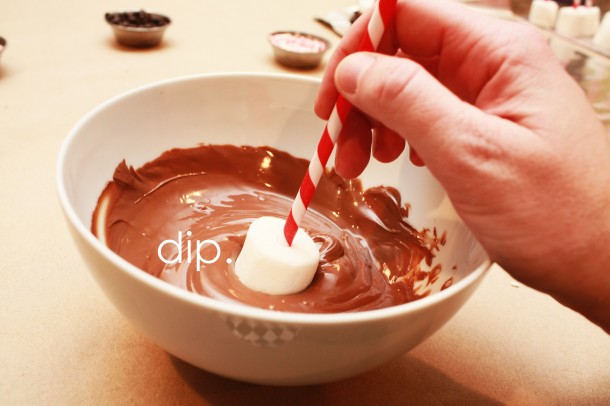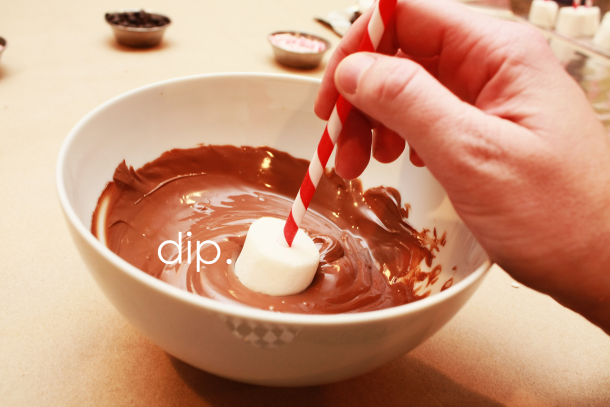 Last, sprinkle your toppings onto your chocolate!  Get creative!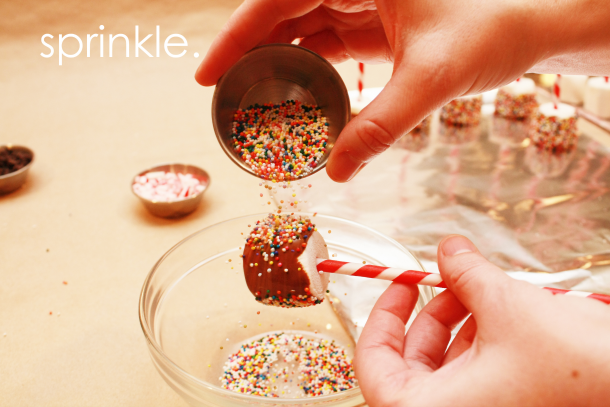 DIY hot cocoa marshmallow dunkers are the perfect way to add a bit of whimsy to a cold evening at home.
Wrap a bunch up for gifts for friends, or pull your kids into the kitchen for the perfect family night activity!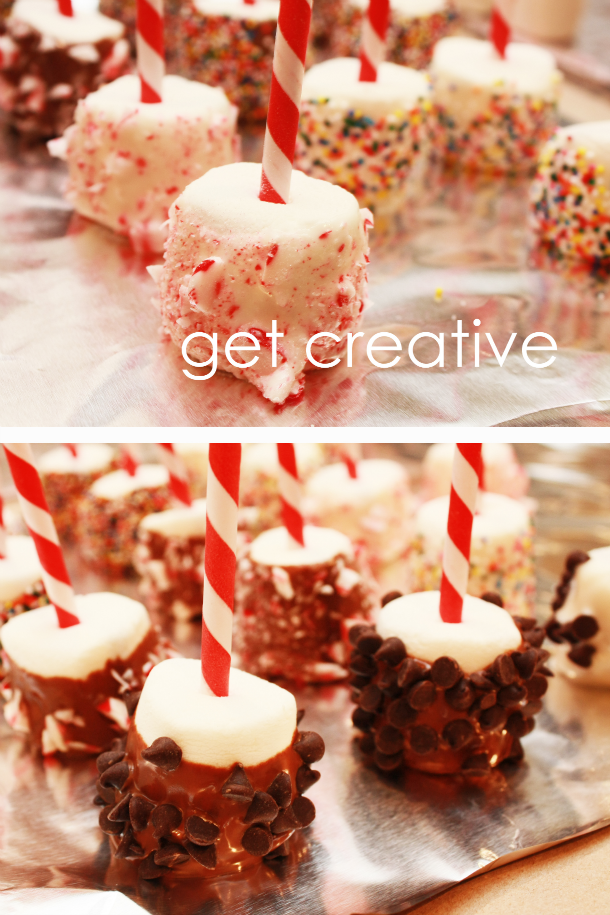 Feeling Inspired? Keep Reading!
If you enjoyed this post on DIY Hot Cocoa Dunkers, then keep reading. We have more both on our blog and over on our Holiday Pinterest Board!