This post may contain affiliate links which may give us a commission at no additional cost to you. As an Amazon Associate we earn from qualifying purchases.
This falls firmly into the world of TikTok made me do it, except with a bit of a twist. I saw a video of someone making Dulce de Leche in their crockpot, mentioning it took 10 hours, and I said, "No thank you." Partially because that seemed like a long time and mostly because I don't have a crockpot. I do, however, have an Instant Pot, and a little digging told me I could probably make a batch in 35 minutes. That was all it took to convince me that I needed to try my hand at Instant Pot Dulce de Leche!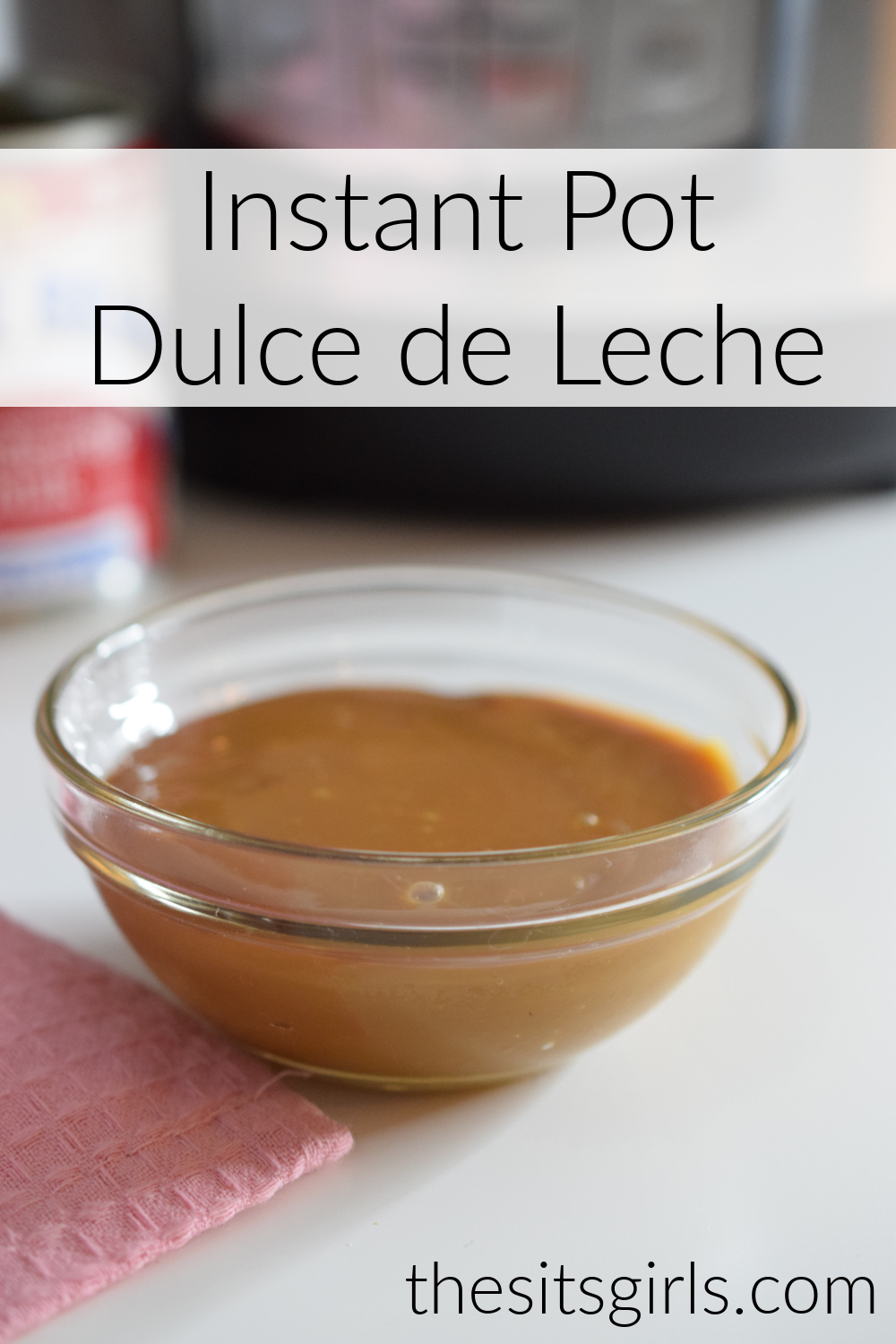 Instant Pot Dulce de Leche ingredients
To make your pressure cooker Dulce de Leche, you'll need:
Instant Pot or pressure cooker
14 oz can of sweetened condensed milk
teaspoon of vanilla extract
lots of aluminum foil
If you're wondering if this will work in a smaller Instant Pot, the answer is yes! That's exactly what I used!
How to make Dulce de Leche in your Instant Pot
If you do a search, you'll see that pressure cooker Dulce de Leche is not exactly an original concept. You will also see a ton of debate. Do you leave the lid on the sweetened condensed milk or do you take it off? I'm very firmly in the camp of "don't do things that could blow up your house," so I took the lid off of my can.
I removed the label and lid from my sweetened condensed milk and then carefully wrapped it in about four layers of foil, pressing the bottom of the can firmly on my countertop to make sure it was flat. I then added ten cups of water to my Instant Pot and placed the wrapped can of milk carefully in the middle of the rack. I set the time for 35 minutes of pressure cooking and then crossed my fingers.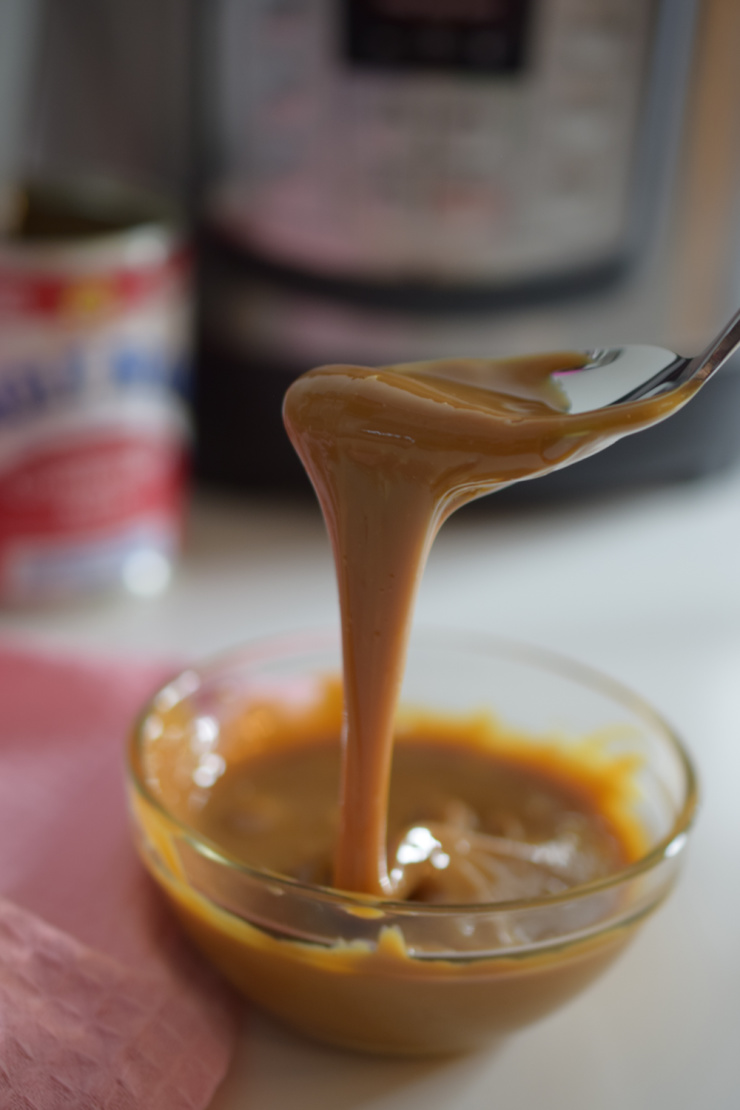 There's more debate on what to do after the pressure cooking cycle is finished. Release the pressure? Let it vent naturally? Remove immediately or let it wait? Well, it turns out I got a phone call and I didn't get to my Dulce de Leche for well over an hour. It didn't matter!
Once I carefully removed it from the still-hot water with tongs, and then even more carefully attempted to unwrap it, I had a very weird looking little can of cooked condensed milk. But after adding in a teaspoon of vanilla extract and giving it a good stir I had the delicious caramel-ish spread I was hoping for!
If you're wondering why I was making a batch of Dulce de Leche in my Instant Pot (outside of curiosity, of course) make sure you check out our three-dip dessert board!