This post may contain affiliate links which may give us a commission at no additional cost to you. As an Amazon Associate we earn from qualifying purchases.
I am no chef. I make salmon, spaghetti, tacos, cheese quesadillas…lather, rinse, repeat…
Enter The Taste. I became a bit obsessed with this show over the holiday break. OK a LOT OBSESSED. Like…I could watch Anthony Bourdain and Chef Ludo all day. Those chefs are making artwork on one spoon!
You know what that means? I have to branch out. There is more food out there than my four measly dishes. I'm not a chef, but I can do this. I'm starting slow, adding my own bits and pieces to what I find, and diving in.
First up…Quick & Easy Asian Noodles!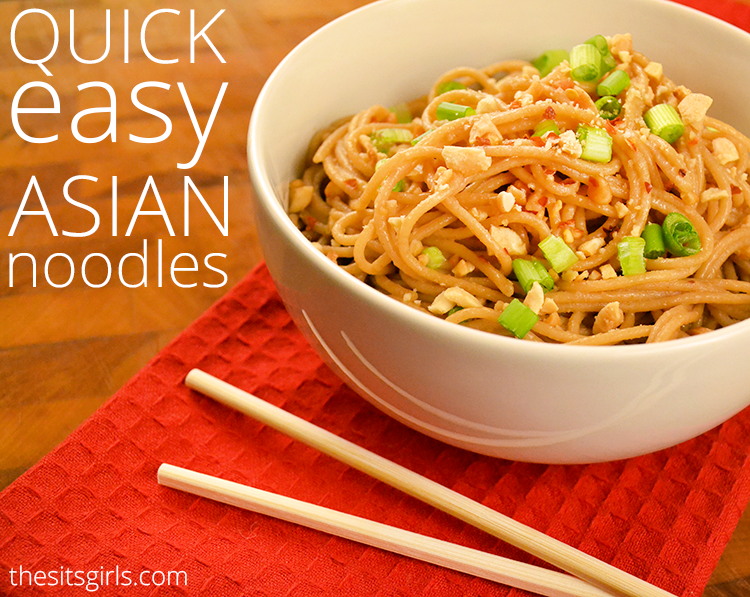 Quick & Easy Asian Noodles Recipe
INGREDIENTS
1/2 lb. Whole wheat thin spaghetti*
2 Tablespoons coconut oil
2-3 Tablespoons soy sauce (more or less to taste)
1 Tablespoon rice vinegar
2 Tablespoons peanut butter (I like crunchy), to taste
1 Tablespoon honey
1 Teaspoon grated fresh ginger
1 Garlic clove, minced
3 Scallions, sliced
1/4 Cup chopped cilantro
1/4 Cup chopped dry roasted peanuts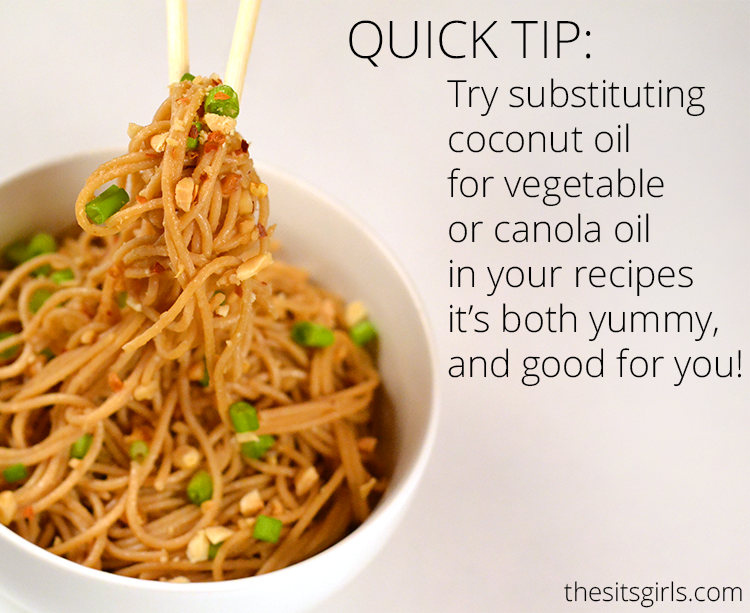 PREPARATION
Boil water in a medium pan, and add noodles.
While noodles are cooking, in a large mixing bowl, whisk all other ingredients together.
Drain noodles and add to mixing bowl, toss until coated well.
Sprinkle more crushed peanuts and cilantro and enjoy!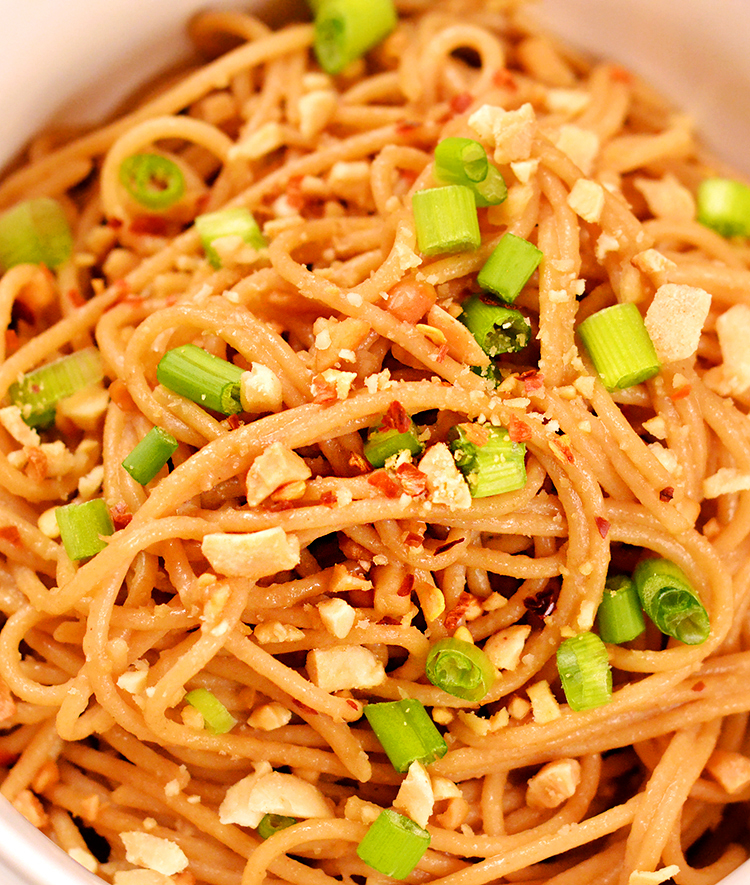 Adapted from The Comfort of Cooking recipe: http://www.thecomfortofcooking.com/2013/08/simple-asian-soy-peanut-noodles.html 
*You can use any thin noodle for this dish. I searched high and low for Soba Noodles, and just could not find them.