This post may contain affiliate links which may give us a commission at no additional cost to you. As an Amazon Associate we earn from qualifying purchases.
My kiddos are FINALLY out of school. I'm convinced Chicago has the latest date going for the last day of school. While the kiddos are thrilled, camps don't start for them until July, and mommy is looking for easy things for them to do.
On a completely unrelated note…all they do is eat. So I'm left looking for quick and easy summer recipes, kid friendly dessert recipes, snack recipes, lunch recipes…. basically I need ALL of the recipes.
Enter banana pops. Much like mason jars, anything you put on a stick is instant gold. Next time your kids are eating you out of house and home, slow them down with this yummy project, and make easy banana desserts with a 4th of July spin!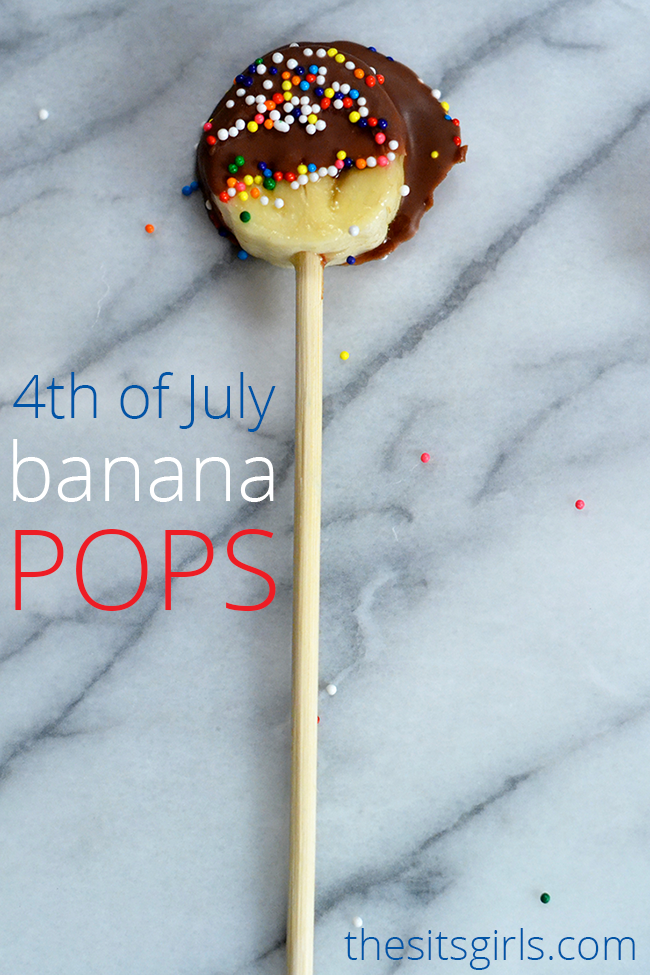 Easy Banana Desserts: 4th Of July Banana Pops
All you need to make these easy banana desserts is:
1 or 2 bananas

3 squares of chocolate almond bark melted

Toppings: I used red, white, and blue sugar, and sprinkles. I think chopped nuts, coconut shavings or crushed graham crackers would be yummy, too!
How To Make Banana Pops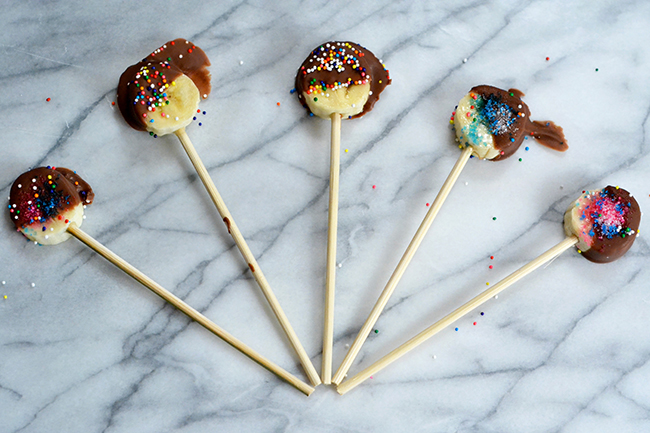 1. Peel and slice bananas into thick slices.
2. Melt chocolate in microwave until soft. (This took me two 45 sec shots.)
3. Place a lollipop stick in each banana slice.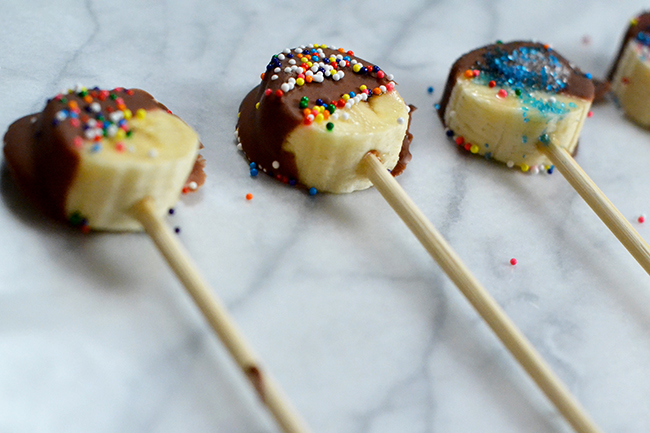 4. Dip banana slices into melted chocolate and sprinkle with desired topping.
5. Place dipped banana slices on wax paper and freeze until hardened (about 2 hours).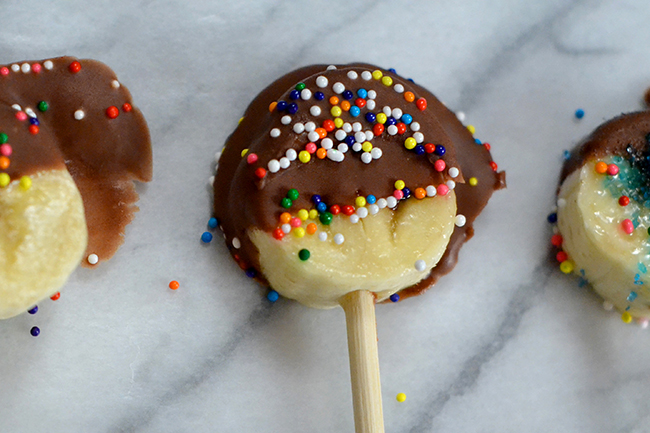 Enjoy!