This post may contain affiliate links which may give us a commission at no additional cost to you. As an Amazon Associate we earn from qualifying purchases.
We are on vacation in Michigan. It's a lovely cottage on the beach. It's not completely primitive. We have wifi, cable, and all the electronics a family could need. That said…it's been a bit cold, so we've been having a little fun in the kitchen with kid friendly dessert recipes.
A little bird told me you could make ice cream with just two ingredients. Well, this just can't be true. Being able to make ice cream without some special machine? I don't believe it. The ability to make ice cream pretty much makes you a Wizard in my book.
WELL…I am a Wizard! And I'm sharing my easy homemade ice cream recipe magic with you today.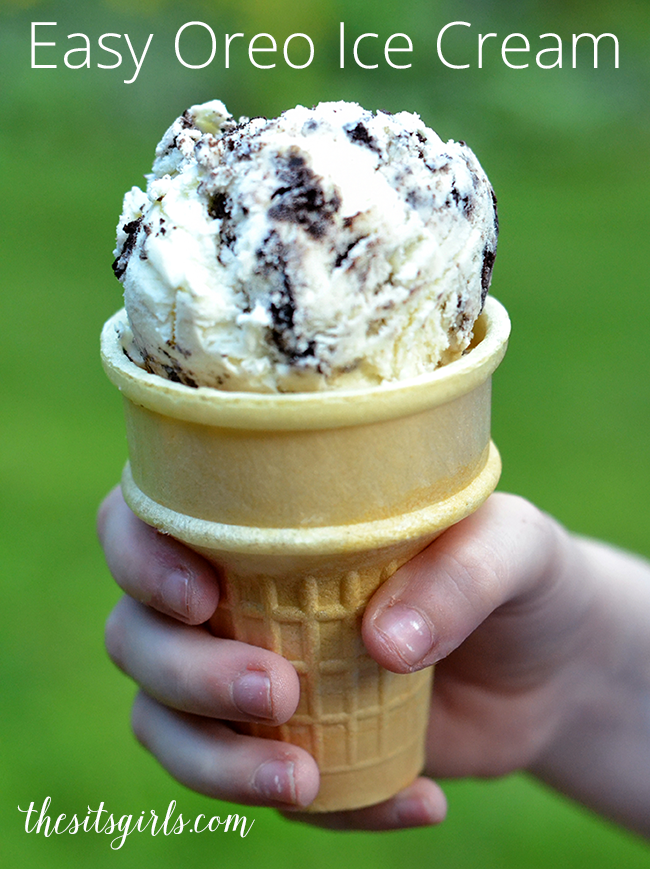 Easy Homemade Ice Cream Recipe
Here's all you need:
1 pint heavy cream
1 can sweetened condensed milk
Any ice cream treat your heart desires (I made an Oreo batch and a Sea Salt & Caramel batch)
How To Make Homemade Oreo Ice Cream
Simply whip the cream with a mixer until it starts firming up. (If you watch the video, check out the old school Mrs Cleaver mixer the cottage has. I want to steal it SO badly. I won't…but I want to.)
Then add in the condensed milk and whip until well mixed.
Now, fold in your cookies, or caramel, or chocolate, or whatever other yummy your heart desires.
Cover and freeze overnight.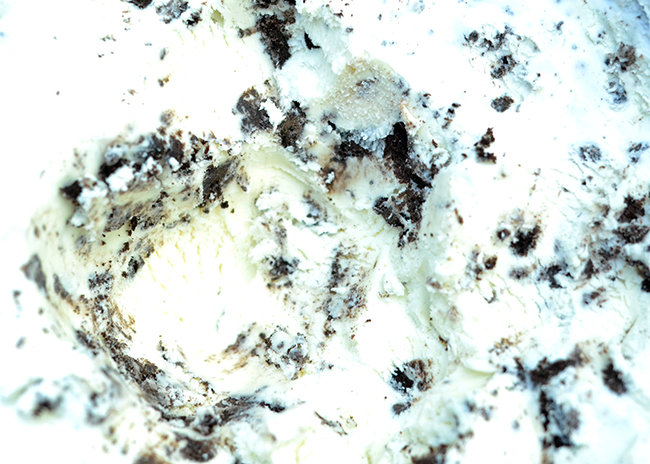 How To Make Homemade Sea Salt Caramel Ice Cream
My Sea Salt Caramel ice cream was delicious, too.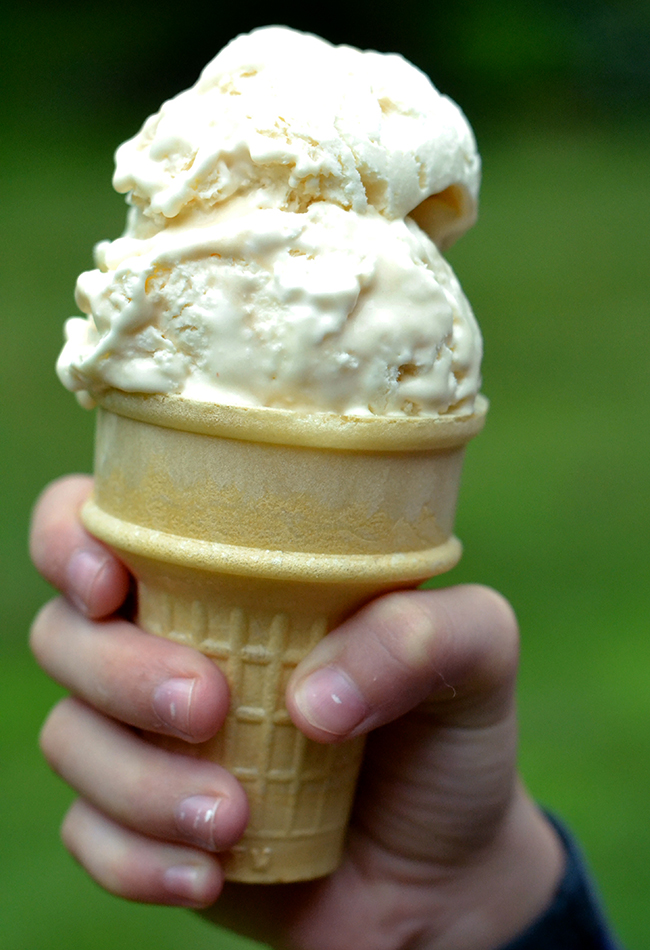 The process is the same, but you will add in caramel and sea salt before freezing.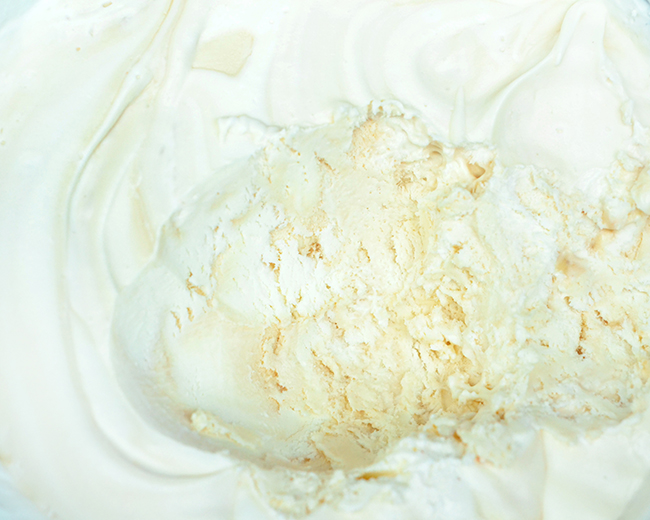 The best part? You can add in as much caramel as you want — no skimpy portions of caramel like you get in store-bought ice cream.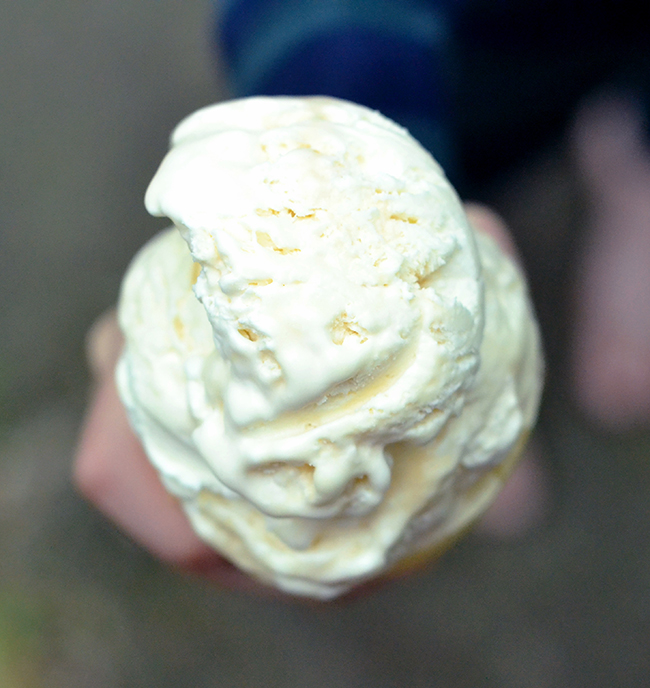 With that, you will have Wizard powers. Go forth and enjoy ice cream!