This post may contain affiliate links which may give us a commission at no additional cost to you. As an Amazon Associate we earn from qualifying purchases.
We have one week left of school. With warm weather, and kids at home, I need easy treat options. Dixie cup popsicles were fun to make. In the comments, Amanda mentioned Jello popsicles. I wasn't sure if she meant straight up Jello, or Jello Pudding. I've seen some great recipes for both…this round my kids and I decided to try Vanilla and Chocolate Pudding Pops. This is an easy pudding dessert and definitely makes my list of kid friendly dessert recipes.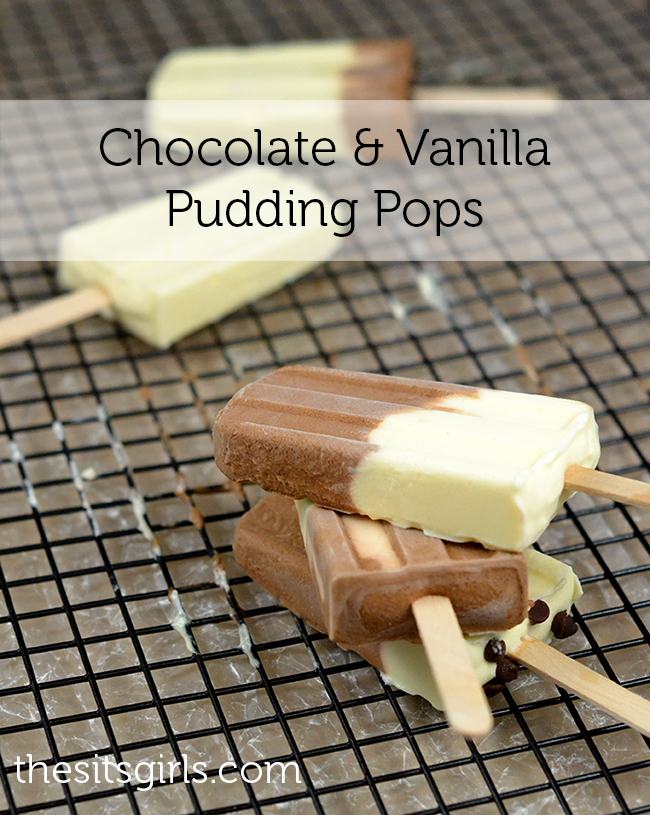 Easy Pudding Dessert: Vanilla and Chocolate Pudding Pops
I did a little digging, and picked up (*affiliate link) a [easyazon_link keywords="B0002IBJOG" locale="US" tag="tsg045-20″]popsicle mold on Amazon[/easyazon_link]. Now, bring on the pudding pops!
Ingredients you need:
1 package Chocolate Jello Pudding (instant)
1 package Vanilla Jello Pudding (instant)
4 cups almond milk (divided)
1 pint heavy cream (whipped then divided)
1 package mini chocolate chips
In one mixing bowl, mix the chocolate pudding and 2 cups almond milk. In another mixing bowl mix the vanilla pudding and 2 cups almond milk. In a third bowl, whip the heavy cream until thick.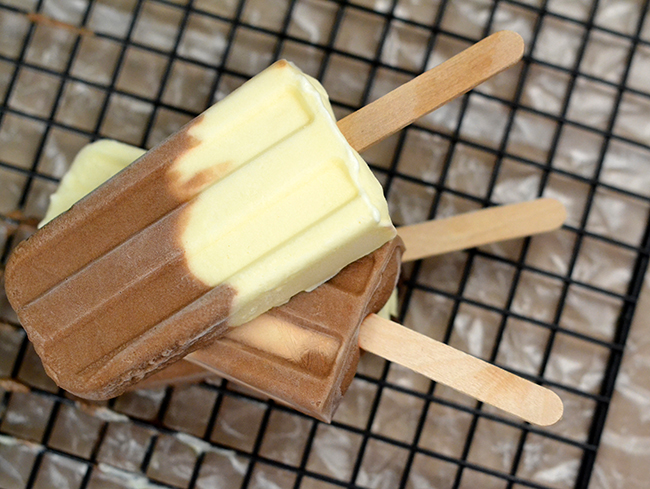 Divide the cream and add half to the chocolate mix and half to the vanilla mix. Whip both until combined.
Then, alternate chocolate and vanilla into popsicle molds as desired. I mixed in some mini chocolate chips along the way just for fun (not necessary).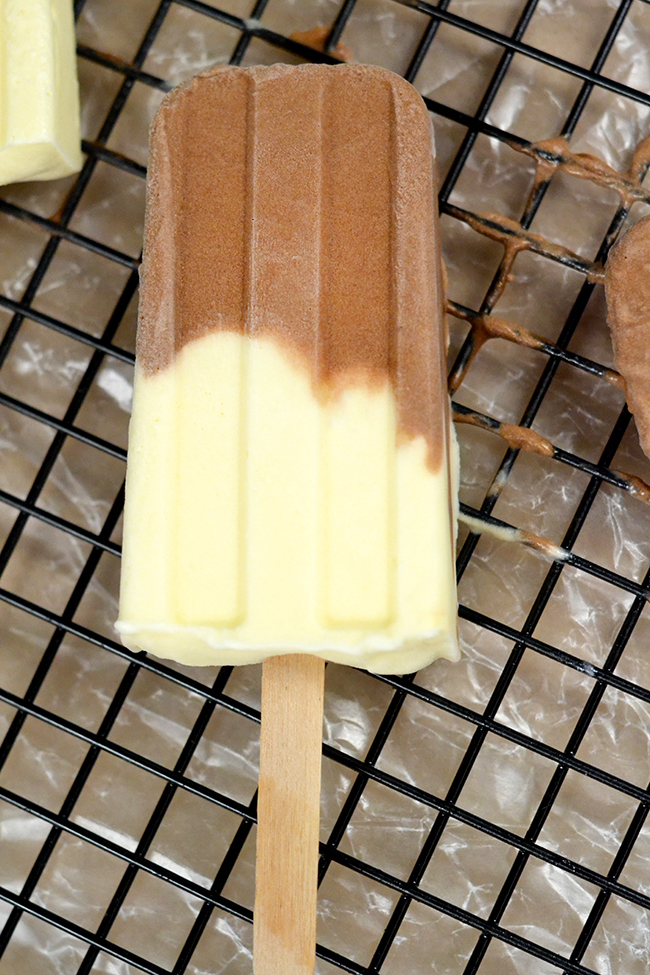 *I found it hard to spoon the pudding into the molds, so I poured it into ziploc bags and cut one corner; it was much easier to squeeze it into the molds that way. Place sticks in molds.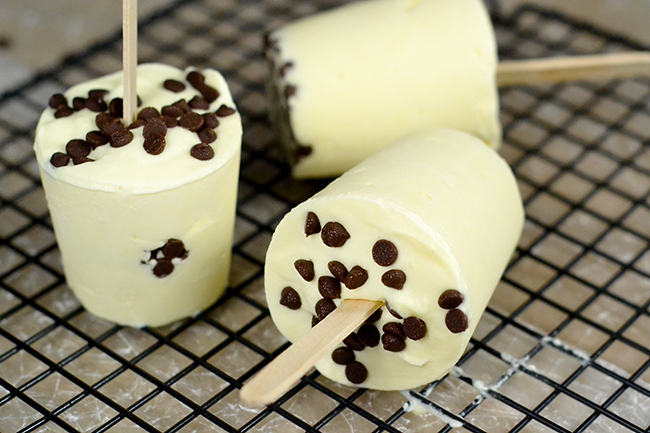 Since I only have one popsicle mold, I had a lot of left over pudding. Luckily, I always have dixie cups around. I mixed up Chocolate Dixie Cup Popsicles with the leftovers.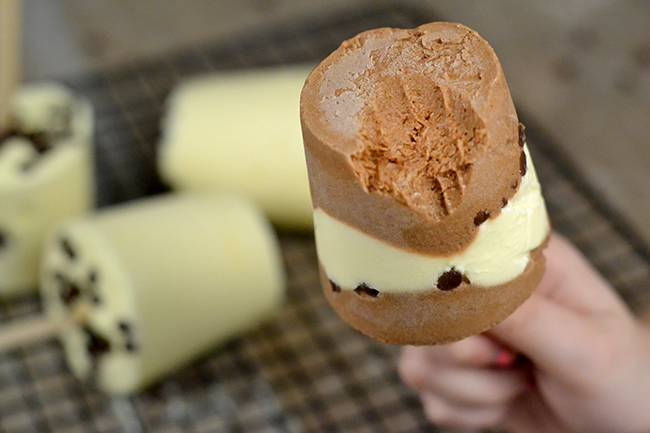 Lots of YUM to go around!