This post may contain affiliate links which may give us a commission at no additional cost to you. As an Amazon Associate we earn from qualifying purchases.
Here's a recipe sure to tempt your taste buds: a simple strawberry tart! If you're looking for strawberry recipes, then you've definitely hit the jackpot. Beautiful, easy, and quick, this fruit tart is sure to be a summertime favorite for you and your family in a hurry.
Strawberry Tart
Sometimes I want to bake something that does not require hauling out multiple measuring utensils, bowls of all shapes and sizes, cumbersome mixers, and loads of ingredients. Sometimes I just want simple.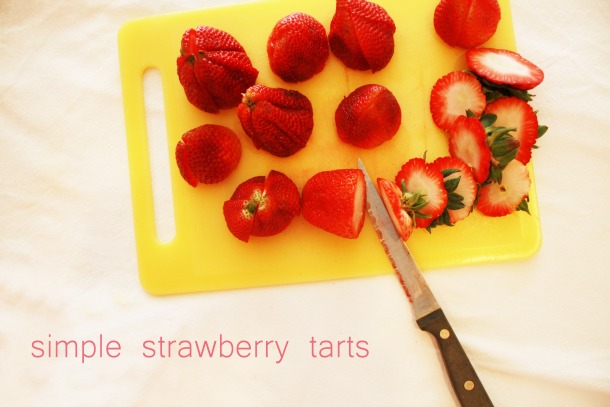 Ingredients For a Simple Strawberry Tart
Making simple a strawberry tart only require a few ingredients: fresh strawberries, pre-made frozen (but thawed) puff pastry, and sugar. You can whip up a quick batch in just a few minutes and all without breaking a sweat!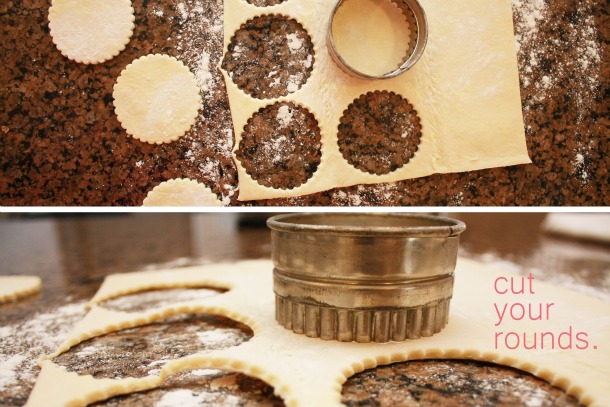 Strawberry Tart Recipes Made Easy
First, while you have your oven pre-heating at 400 degrees, take your thawed puff pastry dough and cut out rounds. Your rounds should stick out about a half an inch around your strawberry on all sides, so measure and cut accordingly.
I usually use my vintage, scalloped edge cookie cutters… but no need to buy a special cutter for this recipe! You could use the edge of a drinking glass or a biscuit cutter as well.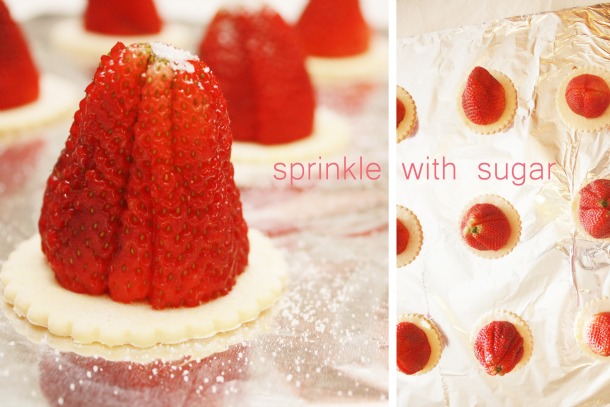 Cut your strawberries into quarters lengthwise. Place your dough rounds on an ungreased cookie sheet, top each dough round with a strawberry. Sprinkle with a pinch of sugar & place in the oven. Bake until the pastry puffs up and becomes golden brown.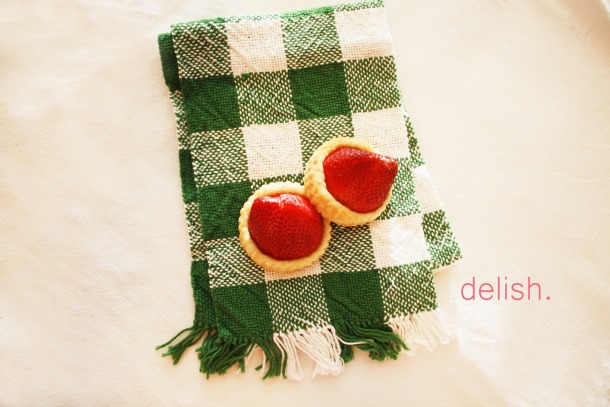 Remove your strawberry tarts from the oven and allow time to cool. You can dust them with powdered sugar before serving, but I love them plain as well!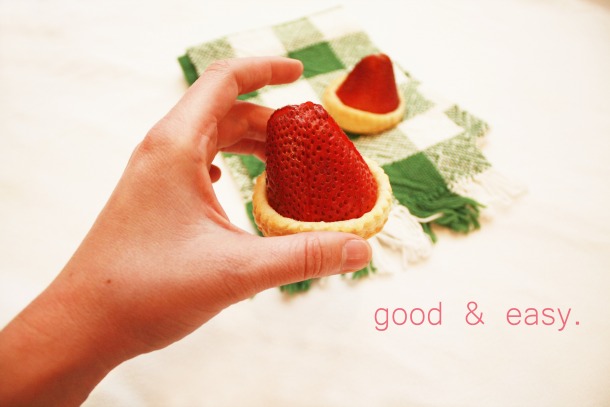 These tarts are perfect for a brunch or fancy luncheon! Or, you can just do as I do and pretend you are sitting at a quaint little café in Paris and enjoy them all to yourself!
Enjoy!
How about you? Have any recipes that you'd love to share? Let's connect! We can chat in the comments below or over on our Facebook fan page. And there is always something to tickle your fancy on our Pinterest dessert board too!
Love This Fruit Tart Recipe?
Here are more recipes similar to this strawberry tart that are sure to tempt your tastebuds…