This post may contain affiliate links which may give us a commission at no additional cost to you. As an Amazon Associate we earn from qualifying purchases.
We've all enjoyed a spoonful – maybe more – of raw cookie dough. There's just one problem: raw cookie dough isn't the safest thing to eat. Never fear! Our red, white & blue edible cookie dough recipe is safe to eat and perfect for your 4th of July celebration. (Or any time you want a sweet treat!)
Why shouldn't you eat raw cookie dough?
Cookie dough contains two ingredients that make it unsafe to eat in its uncooked form. The potential for Salmonella contamination makes eating raw eggs risky. It's not just the eggs, though. Flour used in cookie dough can contain E. coli, Salmonella and Listeria. If you can't fight that cookie dough craving, however, this edible cookie dough recipe will satisfy your sweet tooth.

Red, White & Blue Edible Cookie Dough Recipe
Ingredients for edible cookie dough recipe:
1 cup flour
1 cup brown sugar
1 stick butter (½ cup), softened
¼ cup milk
1 tsp vanilla extract
How To Make Red, White & Blue Cookie Dough
First, spread flour on a parchment-lined baking sheet and bake at 350° for at least 10 minutes. This will remove any bacteria that might be hanging out in the flour.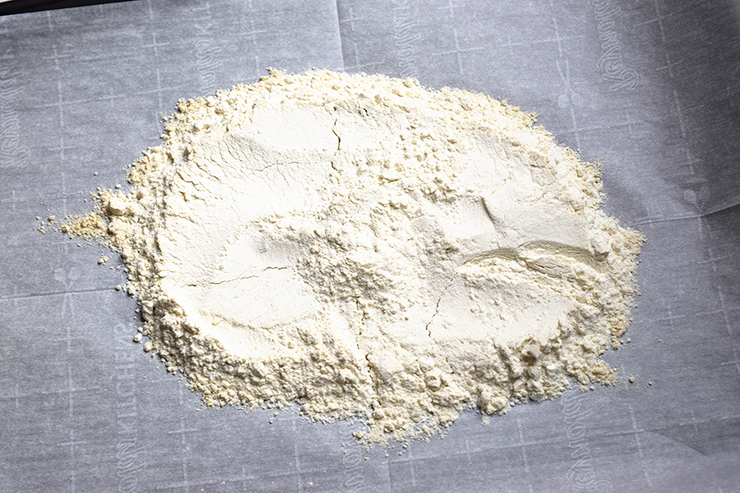 Combine butter and brown sugar together until creamy. Add milk and vanilla extract and continue to stir until combined.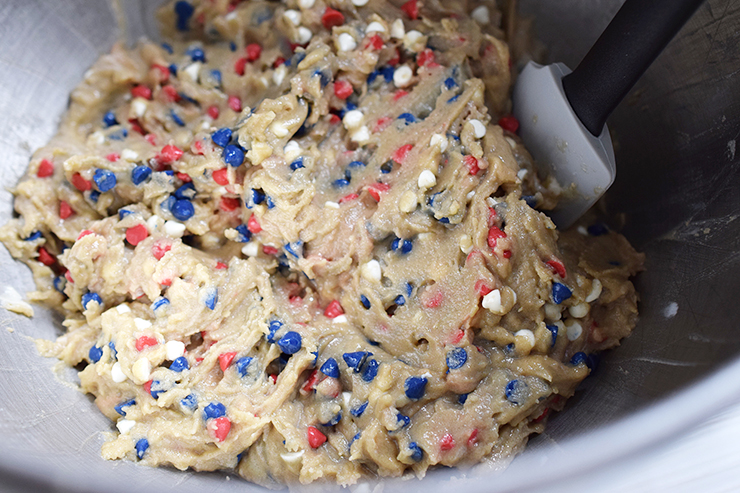 Then add in the flour while continuing to stir. And, finally, fold in the baking chips.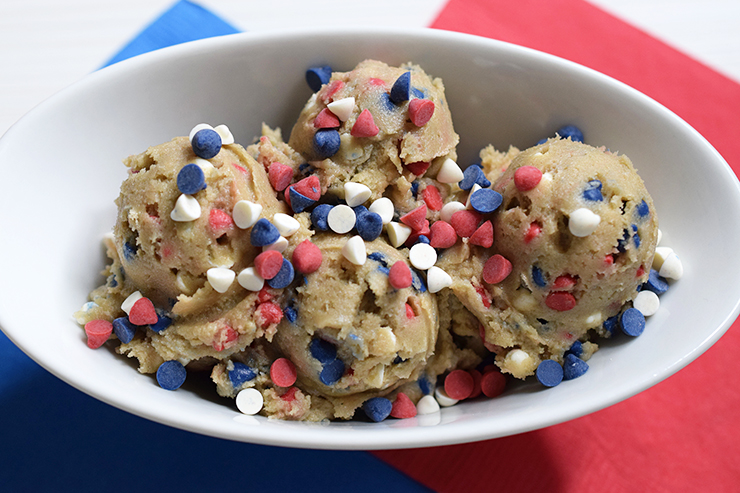 Store in an airtight container in the refrigerator. The cookie dough can also be frozen, if preparing it well in advance.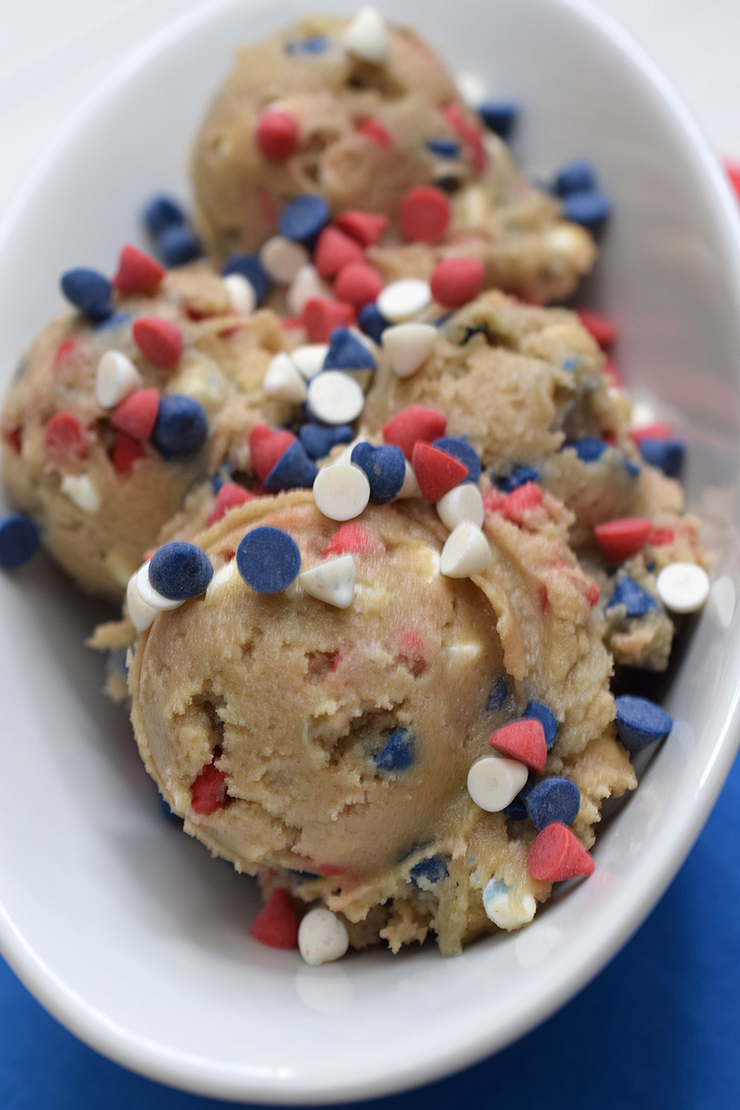 This basic recipe can be mixed up to include all of your favorite ingredients, including nuts, chocolate chips, and more! Since this recipe is for eating, not for baking, you don't need to worry as much about getting the measurements just right. Just have fun with it.

Can you bake edible cookie dough?
Baking is basically a chemistry experiment requiring exact measurements to turn out as expected. You can absolutely bake your edible cookie dough, but know that the texture will be pretty different than a traditional cookie. That means if you intend to bake a batch of cookies, you're better off using a recipe that includes eggs.
Looking for more patriotic ideas for this Fourth of July?
Check out all of our fun July 4th celebration ideas, including: