This post may contain affiliate links which may give us a commission at no additional cost to you. As an Amazon Associate we earn from qualifying purchases.
There is one thing that I look forward to every morning, breakfast with that delicious cup of coffee. When it comes to making breakfast during the week I don't have much time on my hands, so I'm always looking for something quick and easy, which is why these Instant Pot Egg White Bites are the perfect quick breakfast. These egg bites will keep you full and satisfied until lunchtime!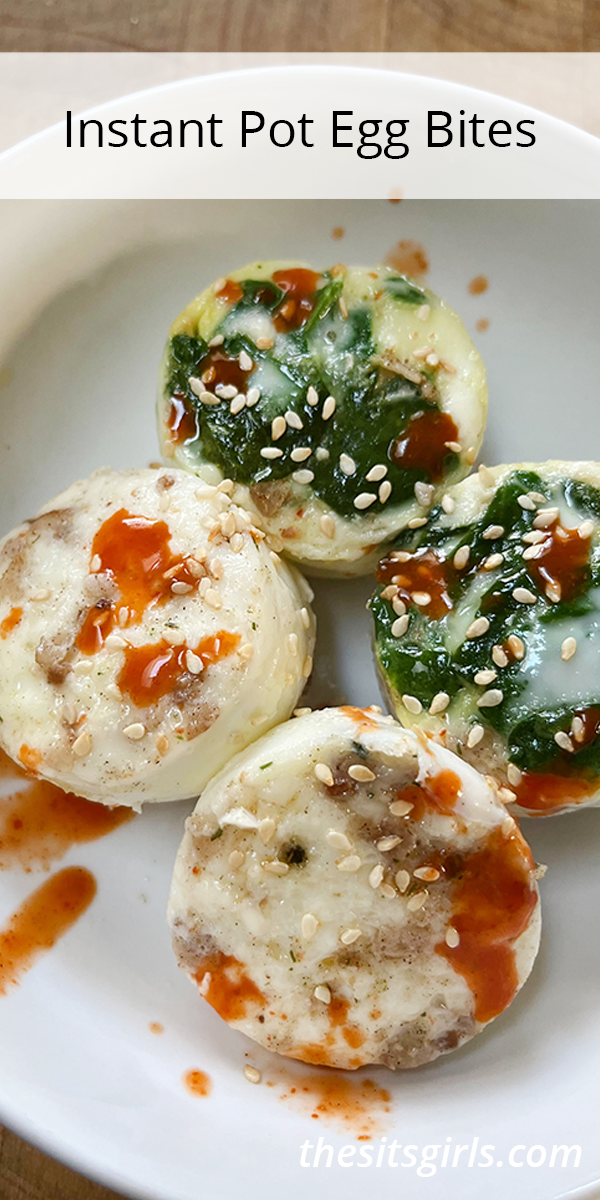 Instant Pot Egg White Bites
To make your own egg white bites you'll need: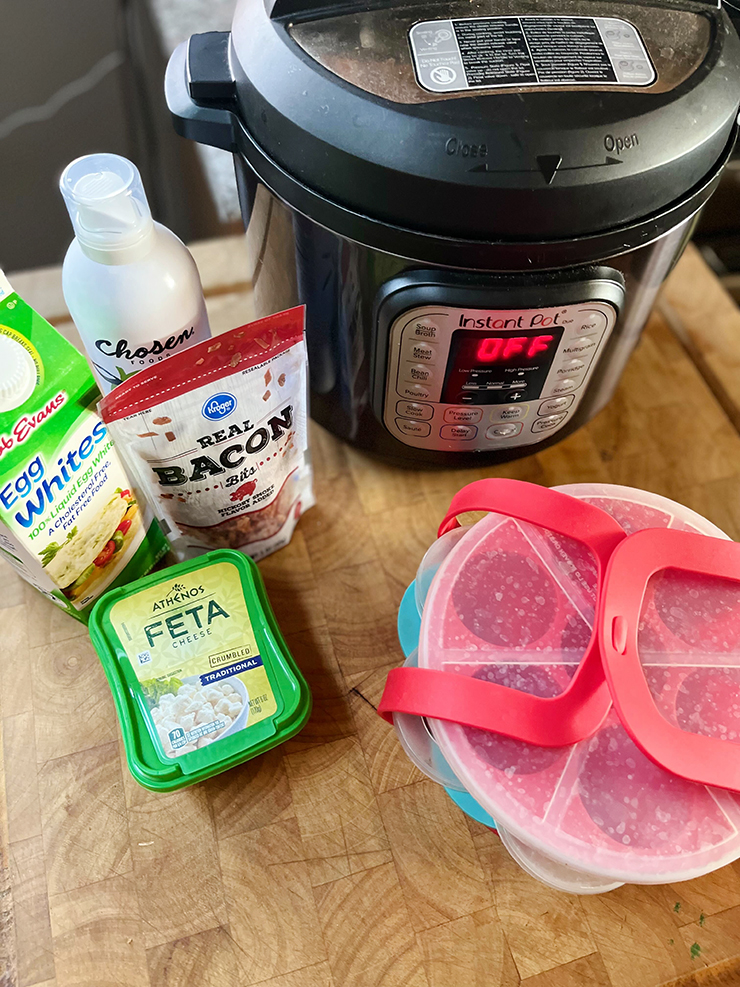 Ingredients:
Egg Whites
Feta Cheese*
Bacon Bits*
Seasoning*
Cooking spray
*You can substitute all of these ingredients for your favorite cheeses and meats.

How to Make Instant Pot Egg Bites
The first thing you'll need to do is to spray your egg bite silicone molds with cooking spray. I used avocado oil, but anything you have on hand will work. Trust me when I say this is a VERY important step. I've made the mistake of not spraying the molds and the bites ended up looking like scrambled eggs!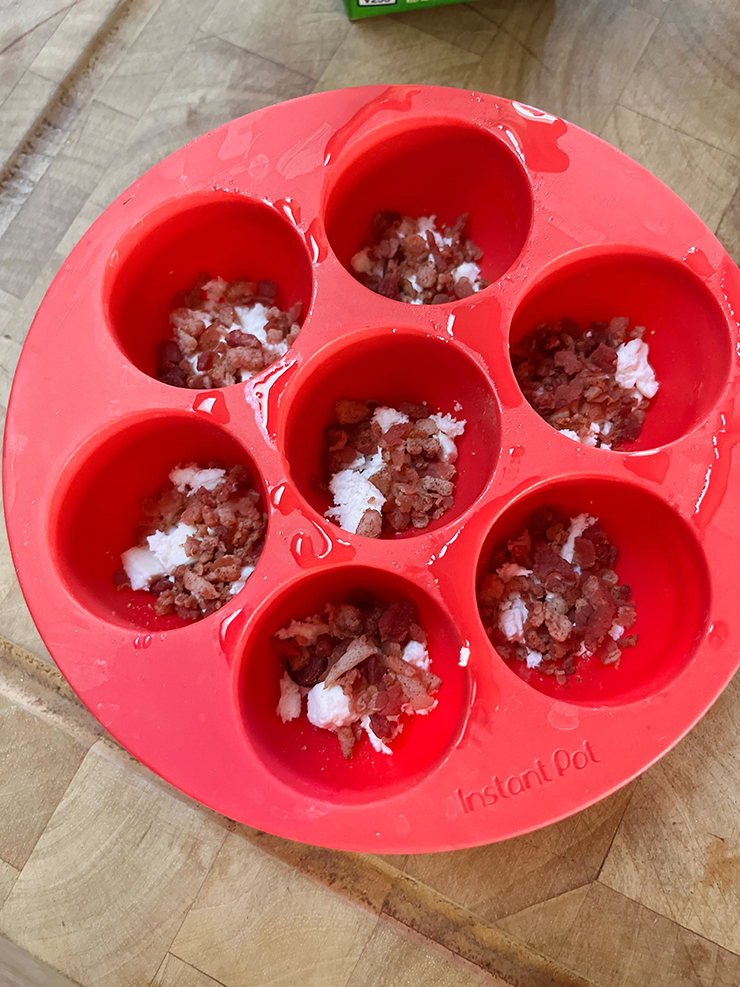 Once the molds are coated with the cooking spray start adding your ingredients. Add the seasoning, feta, bacon bits (and any greens you'd like). Then fill up your molds with the egg whites. (Don't fill to the top as they will expand when cooking).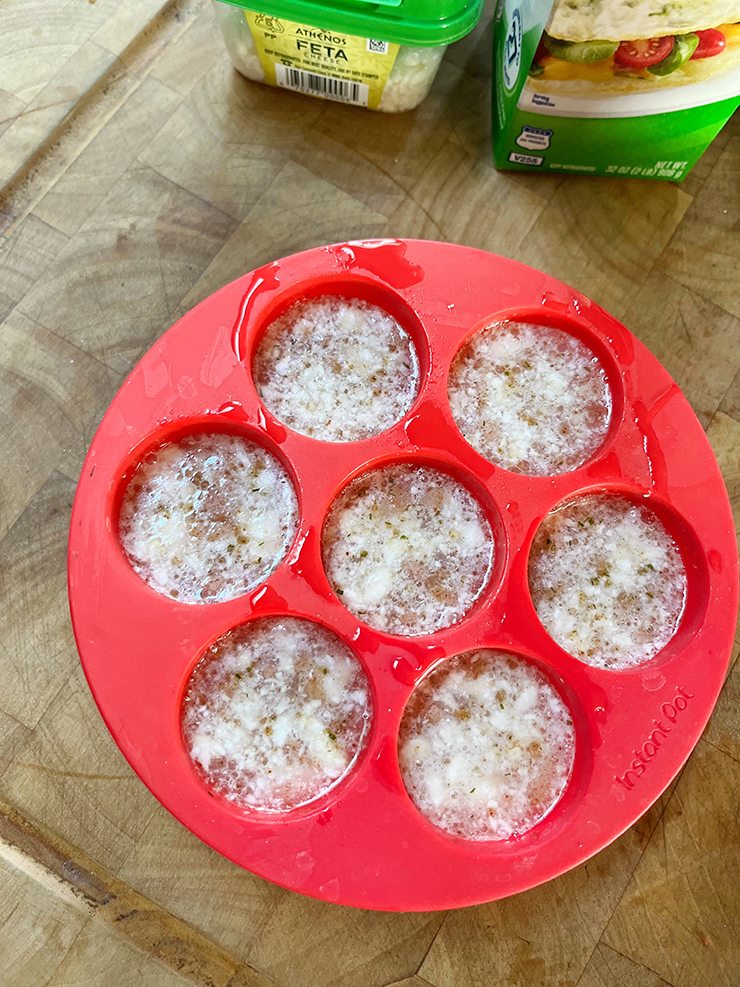 Give everything a quick stir then place your molds on the trivet. Add about a cup of water into your instant pot then carefully lower the trivet into the pot. Cover and seal.
Set your Instant pot to pressure cook for 12 minutes and then do a natural release for 10 minutes.
Remove the trivet from the instant pot and let cool for a few minutes. I have found that taking a small knife and running it around the edge of the egg bites help release them from the mold.
Sprinkle a few sesame seeds, add your favorite hot sauce and enjoy!
Now you too can enjoy a delicious and easy breakfast. Want more great breakfast ideas? Check out our healthy Overnight Oats and Green Smoothie Pops.