This post may contain affiliate links which may give us a commission at no additional cost to you. As an Amazon Associate we earn from qualifying purchases.
It is COLD in Chicago! There are days I don't want to even peek my head out from under the covers. (Basically every day.)
This Energy Boosting Smoothie helps.
It has some real zing to it and gets me going in the morning.
So…get ready to boost your energy with this delicious avocado kale smoothie!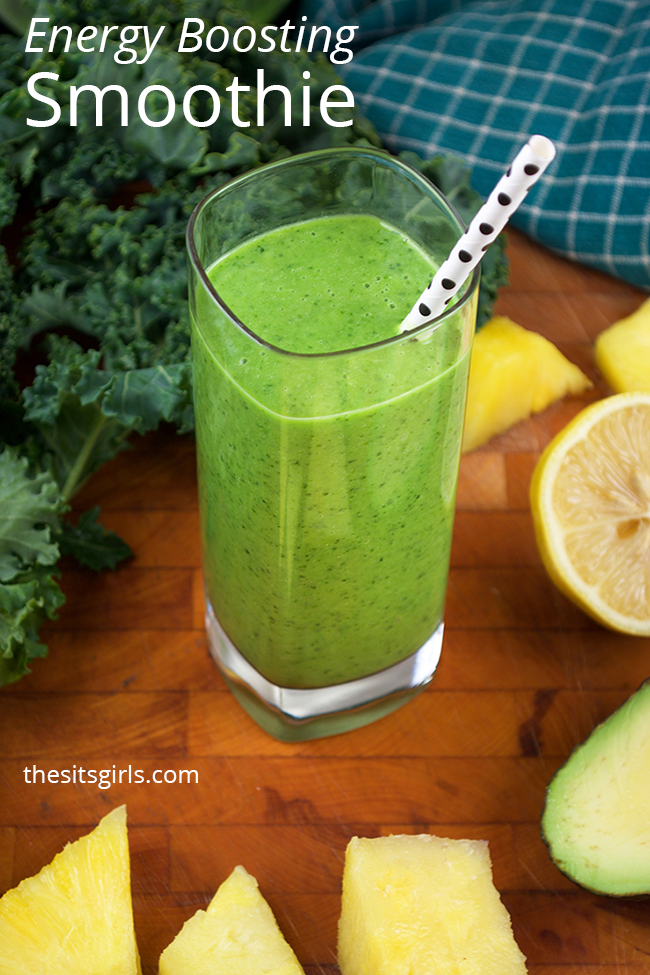 Energy Boosting Smoothie
Here's what you need to make this yummy green smoothie:
1/2 Avocado
1/2 cup coarsely chopped kale (Yes, I heart Kale)
1/2 cup frozen pineapple chunks
1 cup coconut water (You could also use iced green tea)
2 Tbsp fresh lemon juice
1 Tbsp agave nectar
Pinch of kosher salt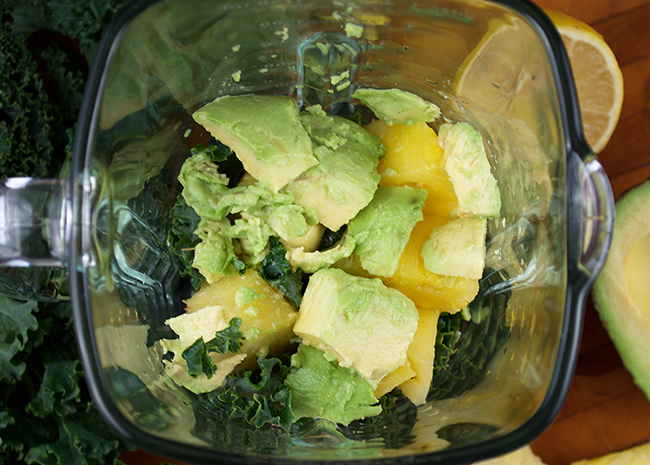 The instructions are super easy. Blend together all your ingredients!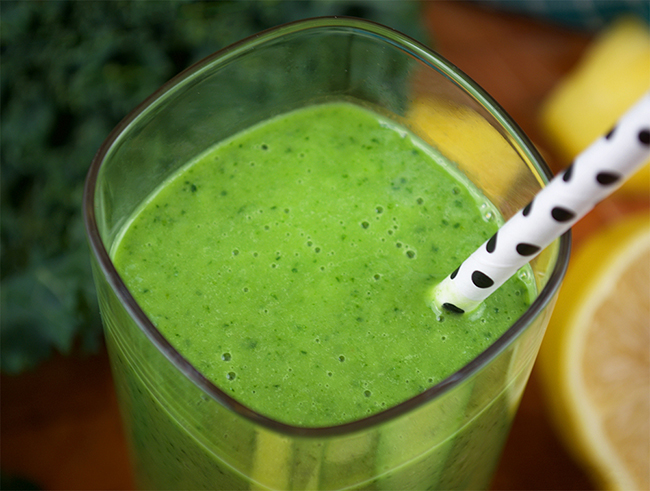 Enjoy the energy boost!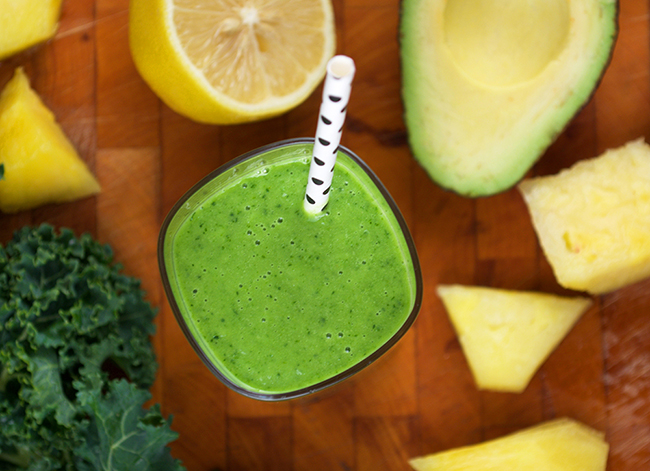 What do you like to add to your green smoothies? I'm always looking for new ideas!