This post may contain affiliate links which may give us a commission at no additional cost to you. As an Amazon Associate we earn from qualifying purchases.
Today I have an easy Mexican dessert recipe that you can't help but love. It is at the top of my list of kid friendly dessert recipes, and I'm excited to share it with you today.
You see, I am a HUGE fan of Costco. I don't know why…but actually, I've always called it "The Costco." I say, "C'mon kids, let's go to The Costco." To which they say, "It's not THE Costco, mom it's just Costco."
For most things, the huge sizes are fantastic…until it comes to breakfast cereal. When I was a kid, once a week, we'd drive into town and hit the grocery store. We kids would run to the cereal isle and we'd each get to pick our own box. I'll 'fess up right now, we chose for the prize more than the cereal, and my mom always had uneaten cereal in the house.
In The Costco world, it doesn't work that way. No more prize in the box, and you're buying a TON of cereal. Which means, if the kiddos don't eat what they pick, I have a mountain of cereal sitting in my pantry.
The bulk cereal du jour is Cinnamon Toast Crunch. The kiddos BEGGED for it, only to have no interest in it for breakfast. What am I going to do with all these cinnamon sugar squares?!
I will tell you what to do with them…make Fried Ice Cream!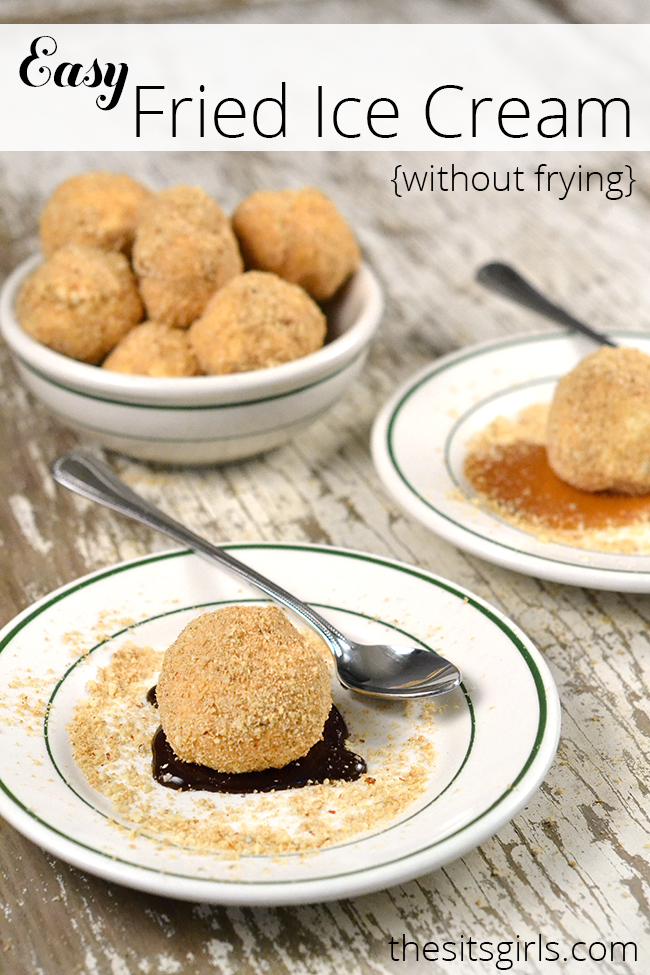 Easy Mexican Dessert Recipe: Fried Ice Cream
Seriously, a recipe could not be easier. Your kids will love helping you make it!
Ingredients:
Vanilla Ice Cream
Cinnamon Toast Crunch (You could probably use whatever crunchy cereal you like.)
Handful of Almonds
Chocolate Syrup
Caramel Syrup
Put a layer of cellophane over a muffin tin. Scoop out vanilla ice cream, placing one full scoop into each. Place in freezer for at least an hour.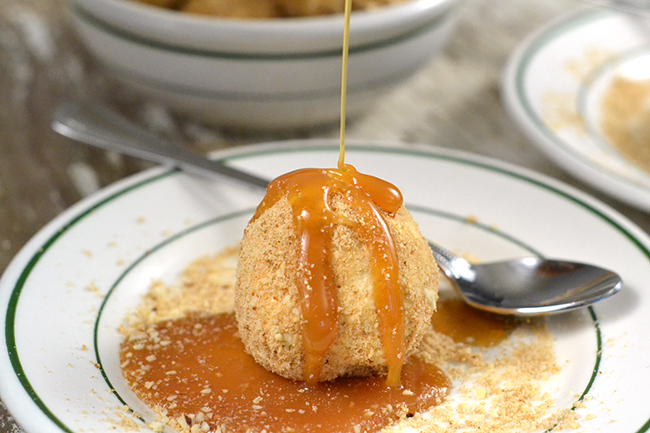 While waiting, mix a cup of Cinnamon Toast Crunch and handful of almonds in food processor. One could also smash in a Ziploc bag. I chose food processor because I wanted it very fine.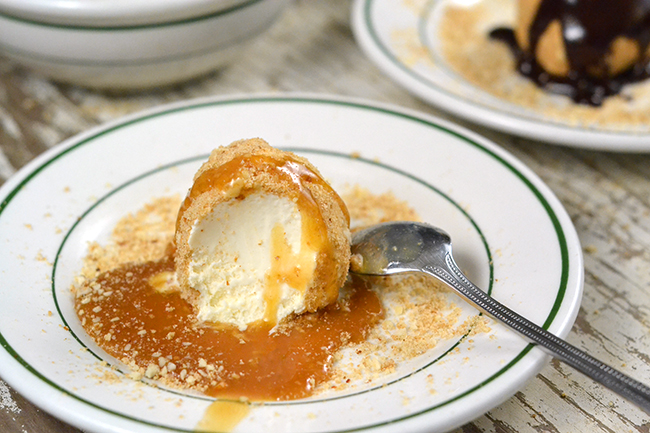 Put mixture in a medium size bowl and one by one, place the ice cream balls in and press mixture into the ball. Mold it round and put on cookie sheet or plate and place back in the freezer for 30 min to an hour.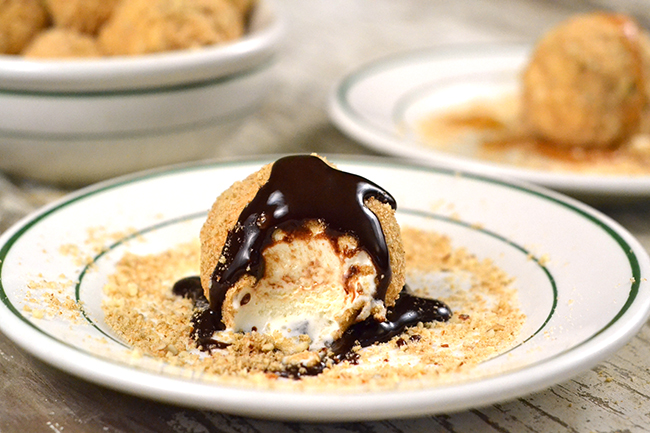 Top with chocolate syrup, caramel, honey…or any other topping and enjoy!