This post may contain affiliate links which may give us a commission at no additional cost to you. As an Amazon Associate we earn from qualifying purchases.
Sherbet punch was something I could always count on seeing at any bridal or baby shower when I was growing up. I think that's because it's so easy and delicious to make. All you need is a 1/2 gallon of sherbert and a two litter of soda. You can also get a little fancier by adding extra fruit juice like pineapple, but in general, just throw the sherbet into a bunch bowl and pour over a bottle of lemon-lime soda or ginger ale and you're all set. Thinking about this staple from my childhood inspired me this holiday to make a version that would be fun for any holiday party: Frozen Holiday Grinch Punch!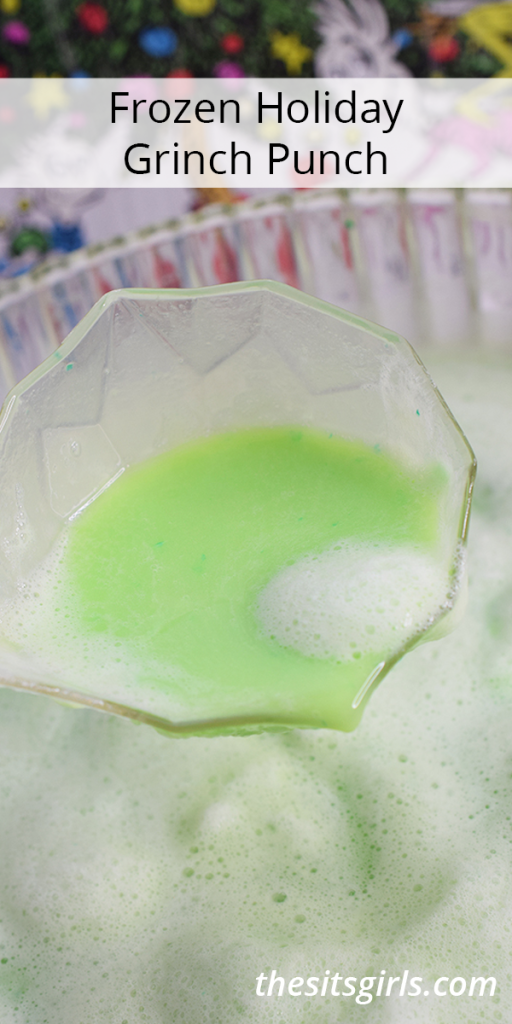 Frozen Holiday Grinch Punch
To make this punch you'll need:
A Punch Bowl
A 1/2 Gallon of Lime Sherbet
A 2 Litter of Lemon Lime Soda or Ginger Ale
Cranberry Juice Cocktail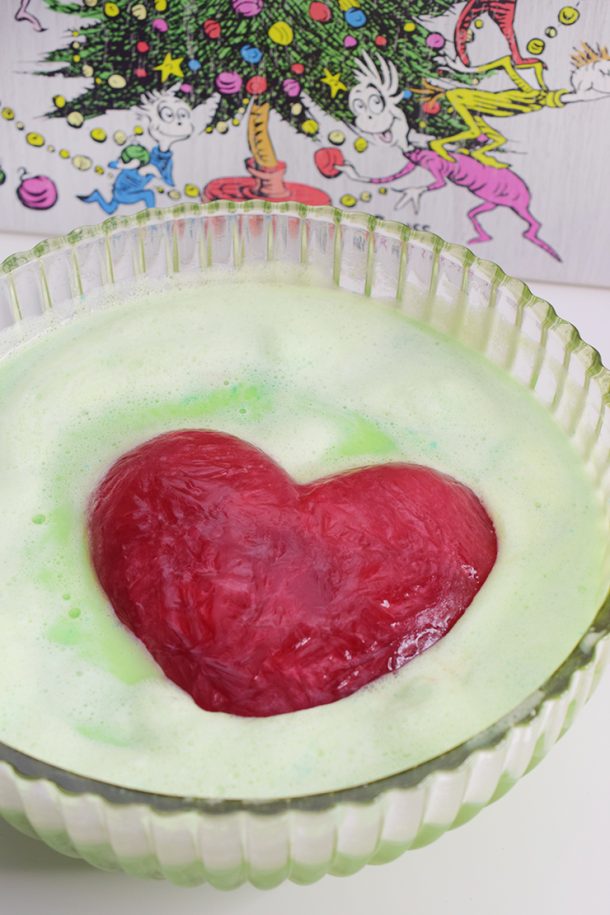 How to Make Frozen Holiday Grinch Punch
Start by filling your heart mold with cranberry juice cocktail. You'll want to do this with the mold sitting on a plate or other surface that will let you easily transfer it into the freezer. Let the juice freeze completely to create a giant heart-shaped ice cube for your punch.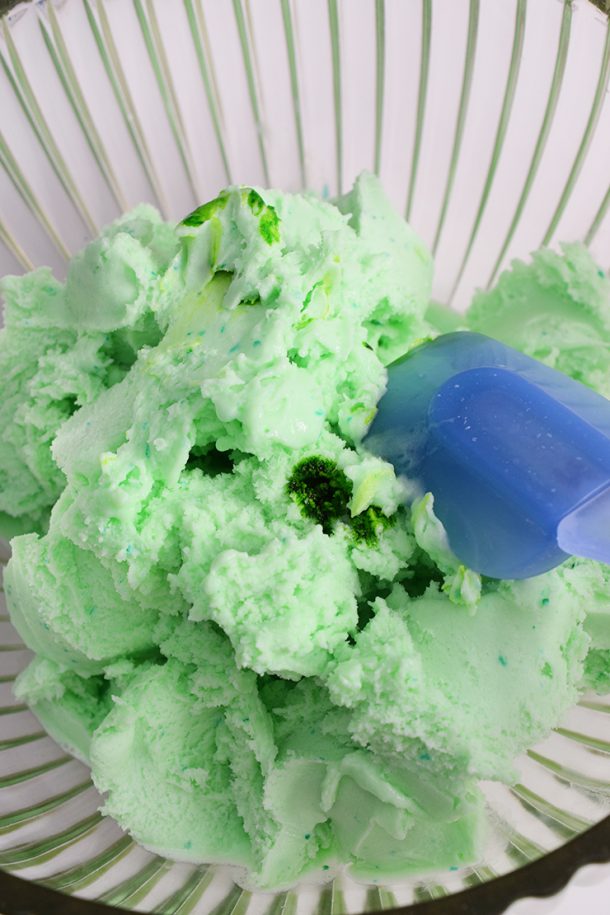 Next, you'll want to scoop all of your sherbet into the punch bowl. As an optional step, add a few drops of neon green food color. I did this to get a really Grinch-y shade of green. Pour the entire two litter of soda into the punch bowl and stir.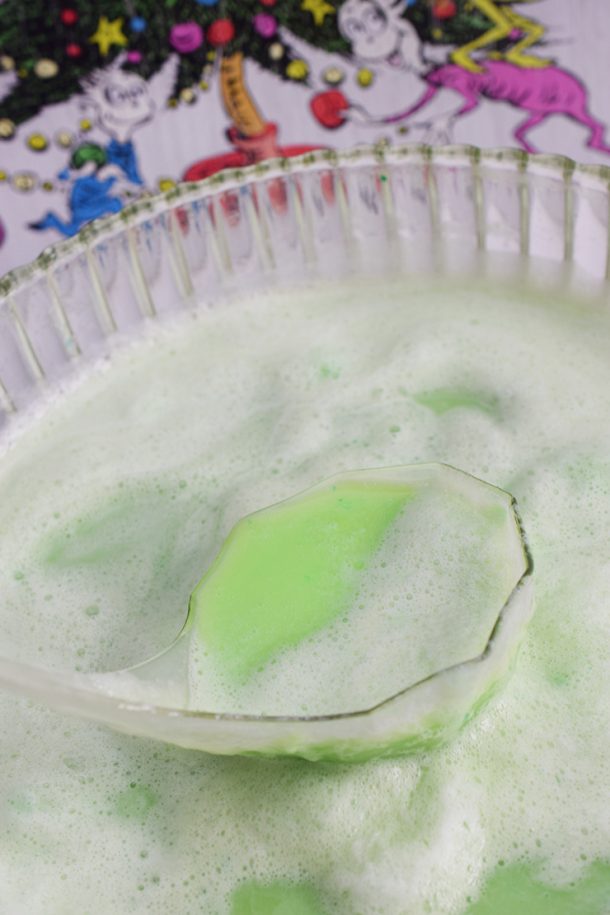 Carefully top with your cranberry juice ice heart and serve!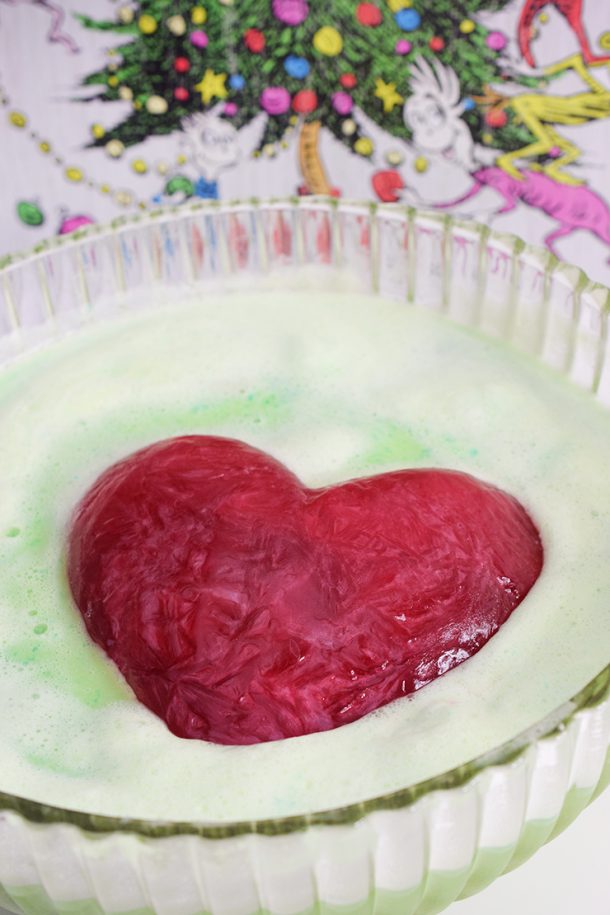 Sherbet punch is something you'll want to make right before you serve it, so resist the urge to do any steps ahead of time other than making your cranberry juice heart.
If you prefer, you can also make individual cranberry juice ice hearts with a smaller mold.
If you are looking for a drink with a little more kick, check out our Yule Mule drink recipe.