This post may contain affiliate links which may give us a commission at no additional cost to you. As an Amazon Associate we earn from qualifying purchases.
I've perfected my frozen hot chocolate recipe, and today I'm going to share it with you! This drink is super chocolatey, and a great original frozen treat for anytime. It tastes like hot chocolate, but the frosty texture, and rich cocoa flavor make it perfect for summer, and is great for a Christmas in July party. Tastes just like the famous frozen hot chocolate from Serendipity in New York!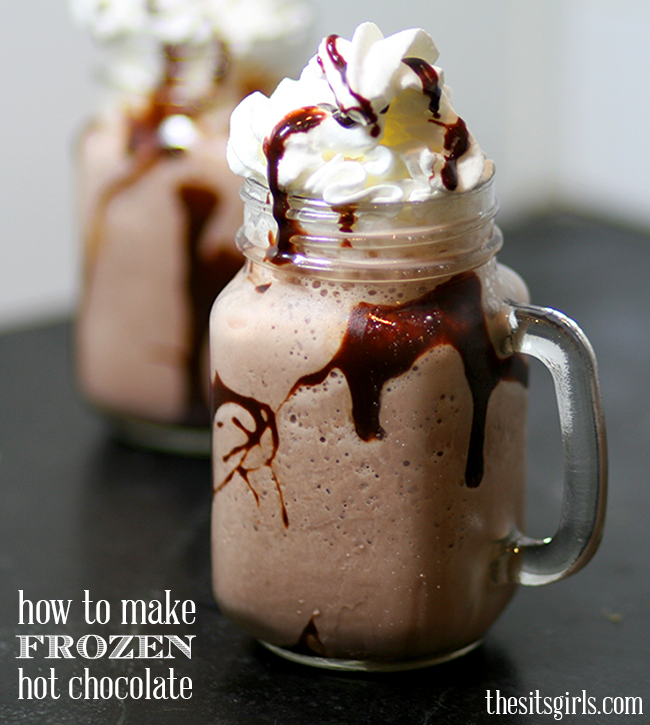 Frozen Hot Chocolate Recipe
Prep time: 5 minutes
Total time: 5 minutes
Serves 2-4
1 cup milk (I used 2 percent)
1 cup chocolate milk
4 packages of hot cocoa packets (any brand will do)
1 teaspoon of vanilla extract
A tablespoon of chocolate sauce (I used my husband's family's homemade chocolate fudge)
Whipped cream (as much as you desire)
3 cups of ice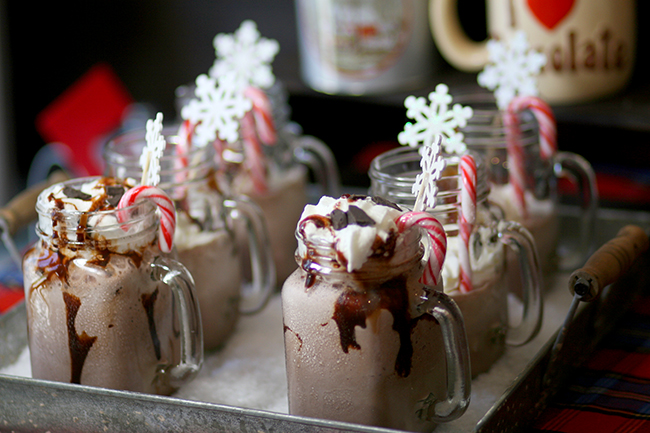 In a blender blend together the milk, ice, hot cocoa, chocolate milk, vanilla extract, and tablespoon of hot fudge, until smooth. Pour into a mug, topping with whipped cream and a dash of chocolate sauce! Enjoy! (Yes, it really is that easy!)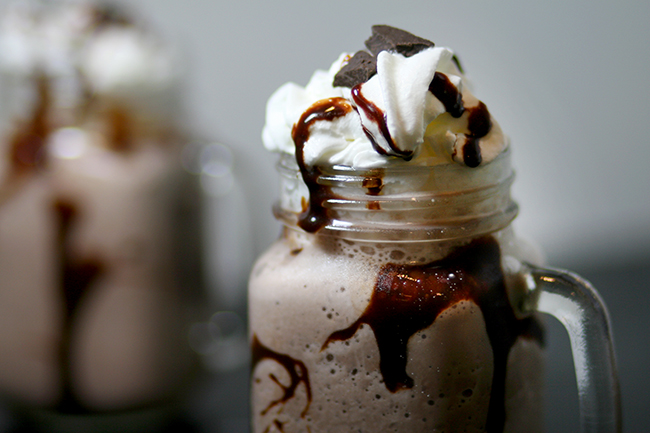 For more frozen hot chocolate fun, add it to the menu for your Christmas party — or a Christmas in July party. It is a great drink any time of the year.