This post may contain affiliate links which may give us a commission at no additional cost to you. As an Amazon Associate we earn from qualifying purchases.
Yes, I have been faithfully drinking my lemon detox water every day since New Year's. I can't say whether it's the water, but I feel good. I still drink my one cup of coffee after…and enjoy. Every. Sip!
That said, I am on a quest to drink even more water.
SO…how can I make it…well…less boring?
Answer: Jazz up the ice cubes! Making summer ice cubes with fruit couldn't be more simple, and it actually has me drinking more water…which is the goal. Plus, these quick and easy summer recipes make my kids want to drink more water, too. Double win.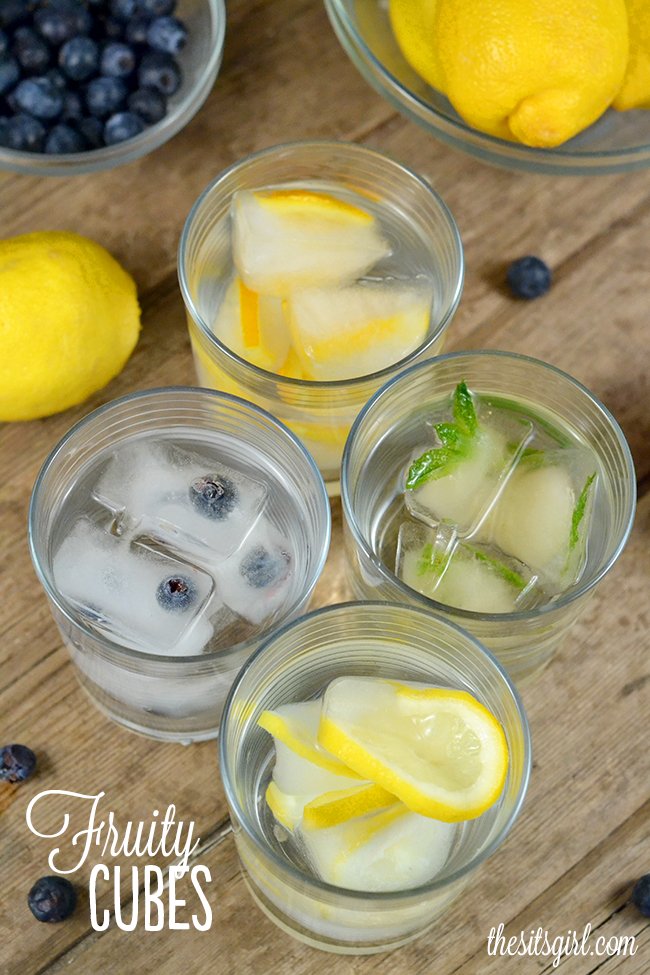 Summer Ice Cubes With Fruit
It is easy to make fancy ice cubes. You just need an ice cube tray, water, and the fruit or herbs you want to add!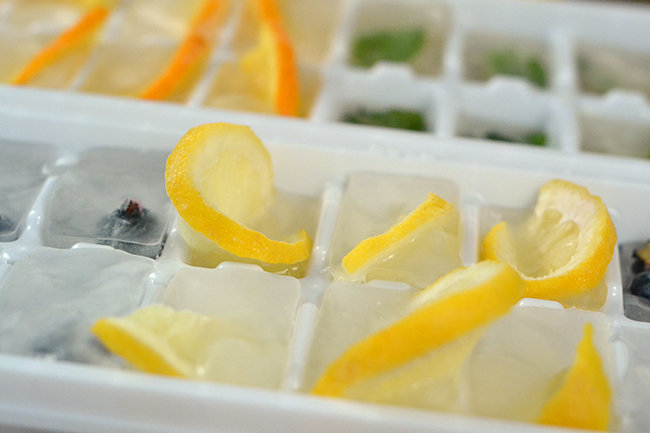 Here are the fruit ice cubes I've tried so far:
Lemon Ice Cubes: simply squeeze some lemons into the ice cube tray and toss in a slice of lemon.
Orange Ice Cubes: exactly the same as the lemon cubes, add a pinch of juice and a slice of orange.
Mint Ice Cubes: heat water and add in some mint. Remove the mint once water is flavored and allow it to cool. Add cooled water to ice cube tray along with with fresh mint leaves.
Blueberry Ice Cubes: add a bit of white grape juice to the ice cube tray along with fresh blueberries.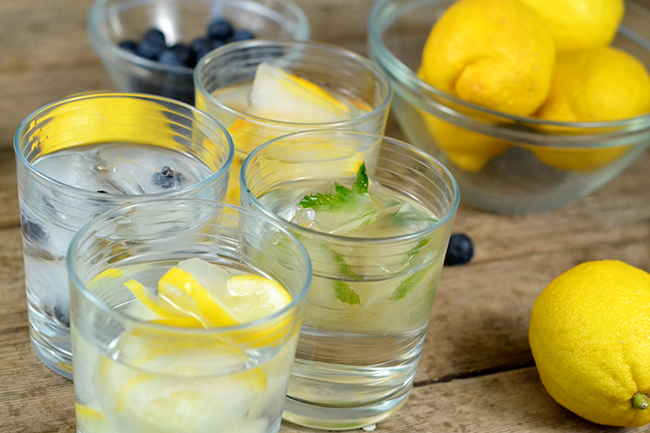 Freeze…and enjoy!
Looking for more ways to flavor your water?
Check out our four detox water recipes for more fruit-infused water fun!