This post may contain affiliate links which may give us a commission at no additional cost to you. As an Amazon Associate we earn from qualifying purchases.
Is becoming healthier a goal for you during 2014? One easy way to start living a healthier lifestyle is by changing your drinking and eating habits. We all know that drinking more water is important, but sometimes that's easier said than done. Water by itself can start to taste bland and… dare we say it… even get more than a little boring.
One easy way to increase your water intake is by switching from plain ol' water to fruit infused water!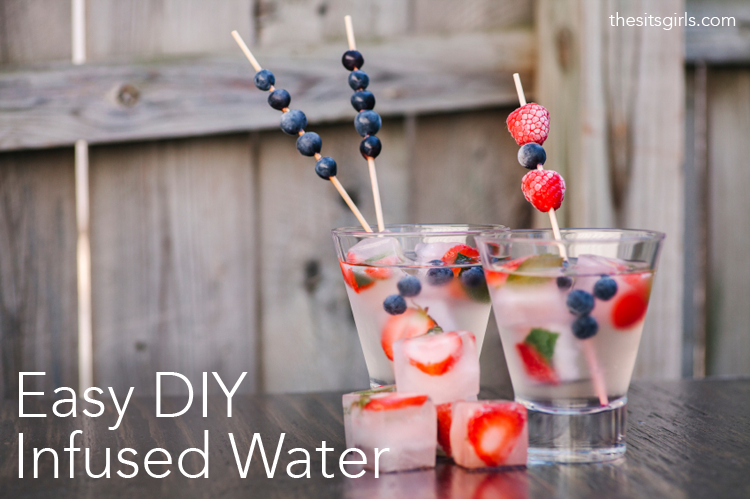 Fruit Infused Water Recipes
When it comes to creating your fruit infused water, feel free to get creative and make it your own. You can take just about any fruit, herb or vegetable that you would like and add to your water. If you need a little help getting started, try some of the following suggested flavor profiles.
Pineapple, mint, & lemon
Watermelon, lime, & basil
Berry, orange, and mint
Cucumber, grapefruit, and orange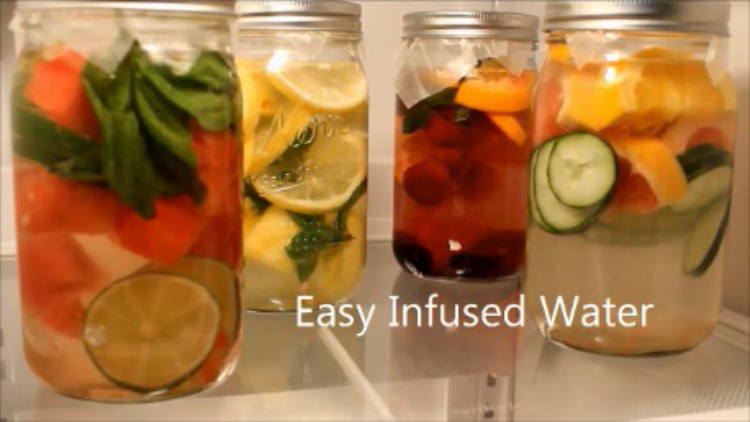 Directions
Add enough ingredients to fill your container 1/3 to 1/2 full.  (The more ingredients, the stronger the water)
Muddle (crush) your ingredients in the bottom of your container with a spoon)
Fill your container with water.  (You can also use sparkling water or club soda)
Place your container in the fridge for at least 24 hours.
Enjoy!
You can refill your container with water 2-3 more times and repeat the process.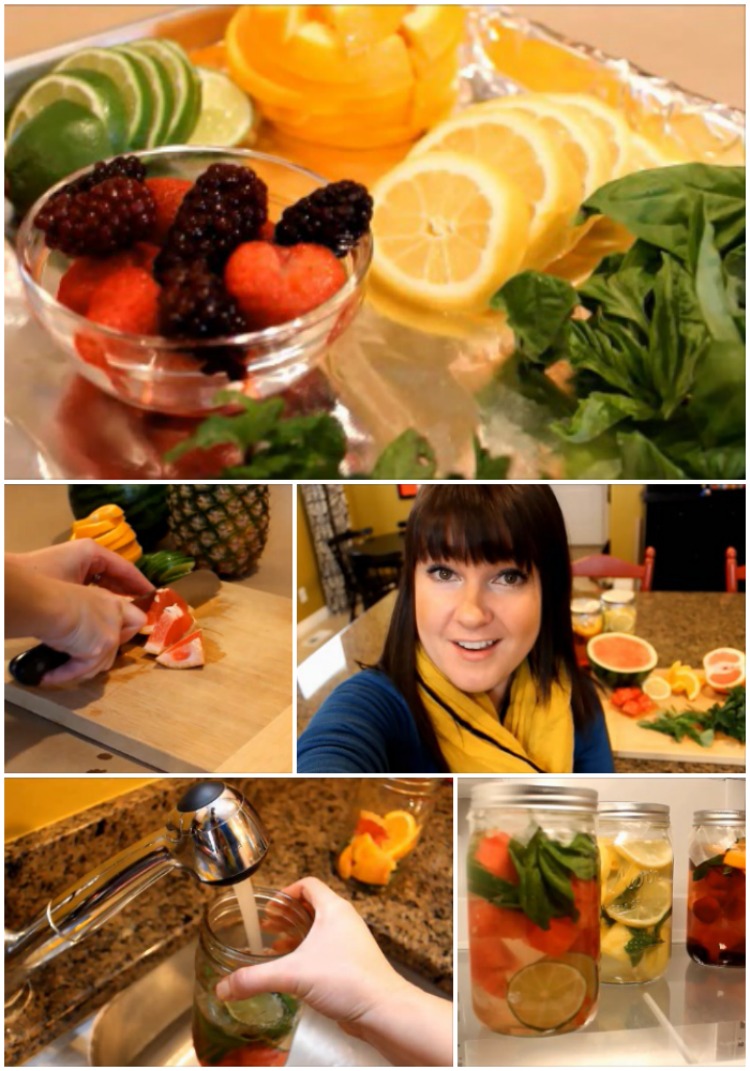 Fruit Infused Water Video
To see these fruit infused water recipes created in action make sure to watch the video tutorial below.
FEELING INSPIRED? KEEP READING!
If you enjoyed this video tutorial on infused water, keep reading. We have more! You can also find more video tutorials over on our You Tube page.