This post may contain affiliate links which may give us a commission at no additional cost to you. As an Amazon Associate we earn from qualifying purchases.
I don't eat enough fruits and veggies. I'll lead with that. I'm not sure why, but it's something I'm working on.
Cut to literally July 1st, I found the Simple Green Smoothie Instagram feed. They share fantastic smoothie recipes on their feed daily. Yum! You know I immediately signed up for their 30 day smoothie challenge and embarked on a green smoothie diet.
Basically, I have committed to drinking one green smoothie a day. Right now, I'm hitting spinach hard as one of my base smoothie ingredients, but I'm going to try some kale, too.
SO…here's what I made on my first day.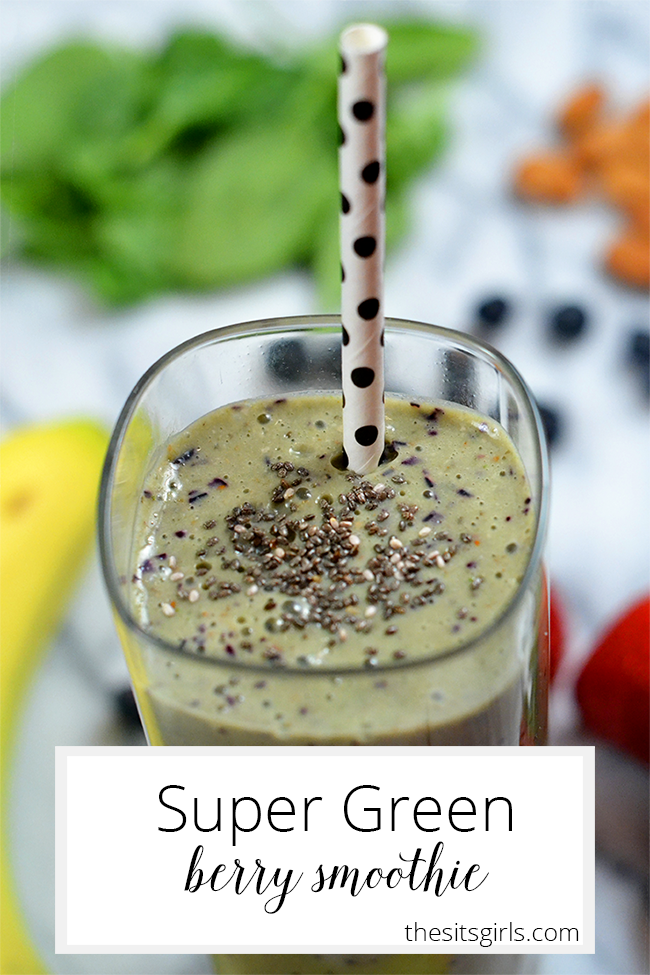 Smoothie Diet: Super Green Berry Smoothie Recipe
Green Berry Smoothie Ingredients
2 cups spinach
2 cups skim milk
1 handful of strawberries
1 large handful fresh blueberries (that I picked myself in Michigan)
1 banana
1 large handful of fresh almonds
1 tablespoon chia seeds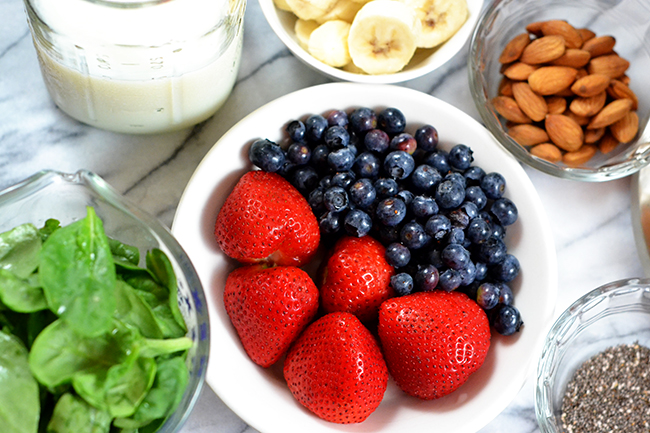 Buzz that all up in a blender, and you've got a great break in your day!
While my husband likes to add greek yogurt to his smoothies, I'm digging the milk. I'm also really grooving on frozen blueberries. (I can't go picking the fresh ones every day.) This green smoothie diet is really much more delicious than I expected.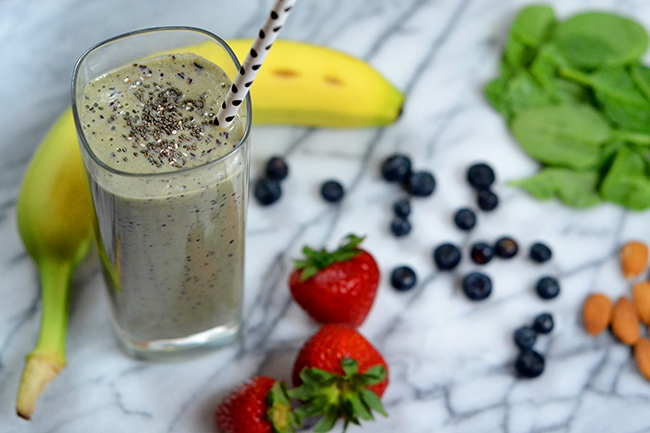 What do you like in your smoothies?