This post may contain affiliate links which may give us a commission at no additional cost to you. As an Amazon Associate we earn from qualifying purchases.

Fall is our favorite season. We are starting to feel a crispness in the air and are seeing a hint of color changes in the leaves already, and it's glorious. Fall is also the season of comfort food, and if you stop by for dinner, you will find pasta on the menu. It will probably be our new favorite recipe, Hearty Tuscan Vegetable Lasagna, because we seriously can't get enough of it.
Last week we were invited to attend an event with the sponsor of this post, Bertolli®, to celebrate their new Rustic Cut™Pasta Sauces in NYC. It was the perfect event for pasta enthusiasts, and we are very excited to share what we learned about the new Rustic Cut Pasta Sauces with you today, along with the recipe for Hearty Tuscan Vegetable Lasagna. You are going to love it.
A Night Out In NYC With Bertolli Rustic Cut Pasta Sauces
We walked into the Gramercy Terrace in New York City  to find a wall of wooden, Bertolli cutting boards and a ceiling covered in hanging light bulbs. It was a gorgeous setting.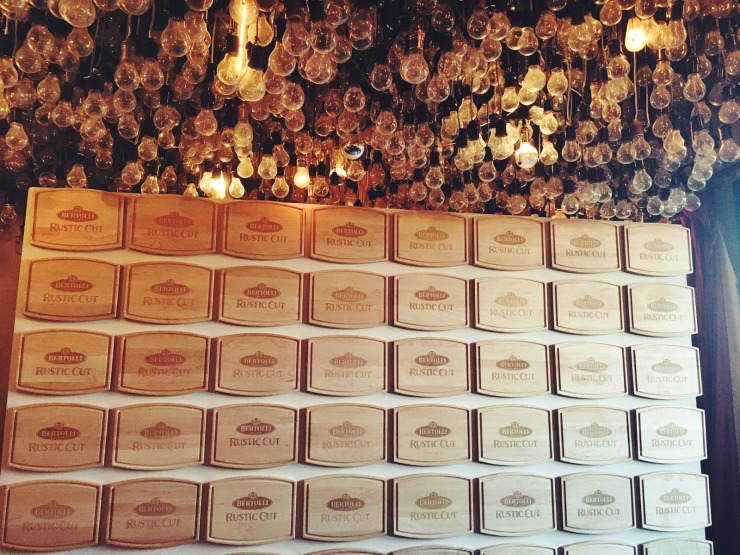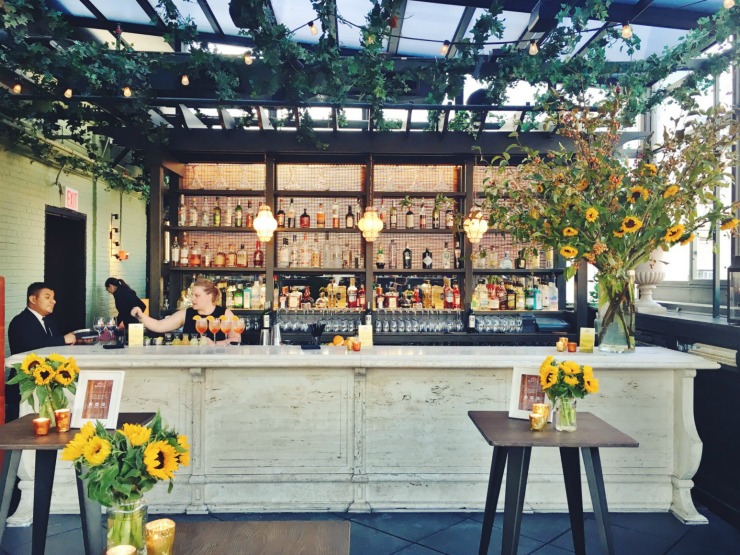 Rustic furniture and sunflowers on every surface completed the look, and made us feel like we had been transported to a villa in Tuscany.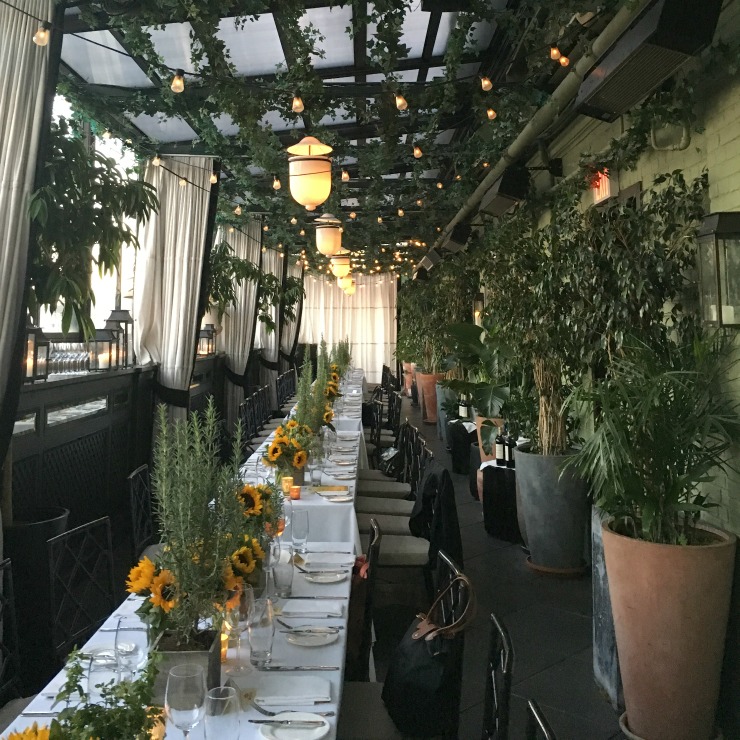 They started the night with cocktails and appetizers. For dinner we had several varieties of pasta, each featuring a different flavor of Bertolli Rustic Cut Pasta Sauces, and for dessert they served tiramisu.
Now that we have tried all of the hearty sauces, we realize that there is no picking a favorite flavor, because they are all delicious. One thing we love about the Bertolli Rustic Cut Pasta Sauces is that they don't have any artificial colors, flavors, or added sugar. This allows the hearty, thick-cut vegetables to shine, and you can really taste the Tuscan-homemade flavors.
At the event, we also got to meet Sean and Catherine Lowe, who you might recognize from The Bachelor.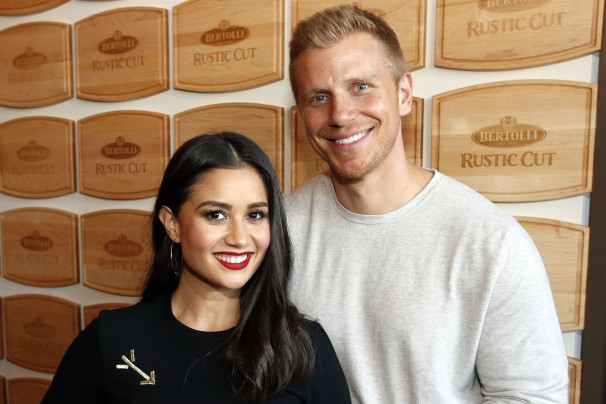 You can hear about the new recipes Catherine is developing with Bertolli in this Facebook live video from the event.
Are you getting hungry now?
We are, too! Here's the perfect dinner recipe for you to make for your family tonight.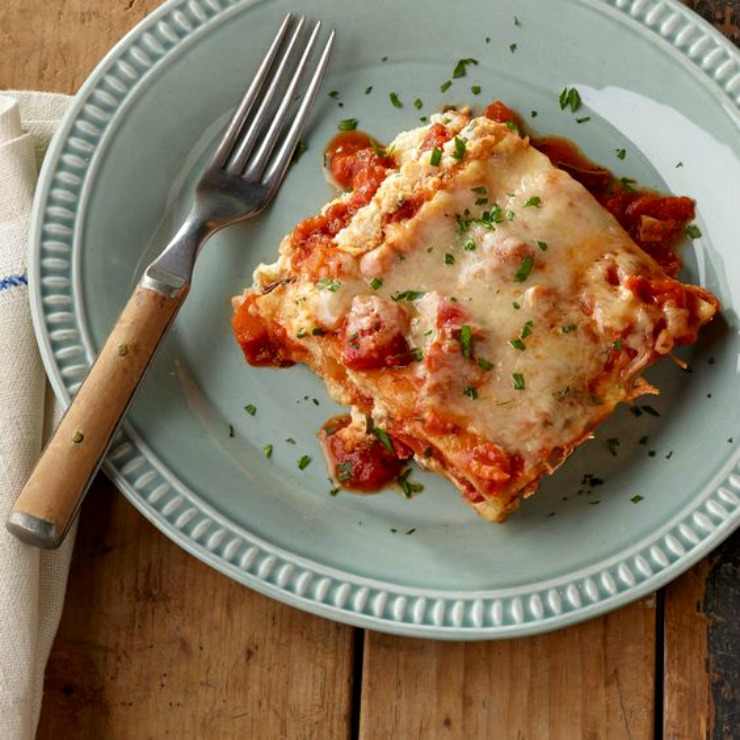 Hearty Tuscan Vegetable Lasagna Recipe
Hearty Tuscan Vegetable Lasagna Ingredients:
Hearty Tuscan Vegetable Lasagna Directions:
Preheat oven to 425°F.

Mix Ricotta, egg, ½

cup Parmesan and all but 1 tablespoon of parsley in a medium bowl until combined well.

Spray 13×9-inch baking dish with cooking spray. Layer 4 noodles, trimming to fit as needed, half the Ricotta mixture, one-third of the sauce and one-third of the shredded cheese. Repeat layers.

Top with remaining noodles, sauce, Parmesan and shredded cheese. Cover tightly with foil.

Bake 30 min. or until cheese is melted and edges are bubbly.

Sprinkle with reserved parsley before serving.
If you love veggies you can add more as you build your lasagna, but there is such an abundance of vegetables in the Bertolli Rustic Cut Sauces already that we don't add any additional vegetables when we prepare this.
If you really want to make dinner special tonight, you can add an appetizer to your menu. We also love these Balsamic Stuffed Mushrooms.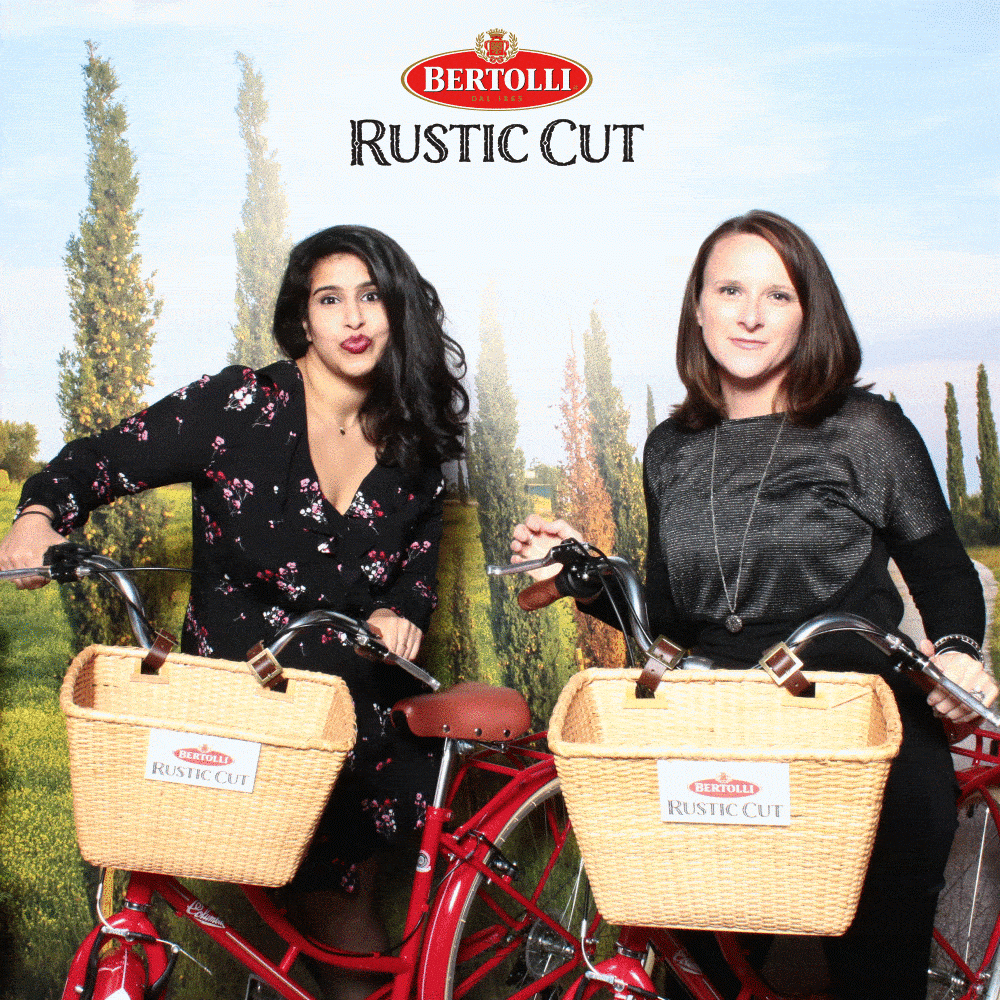 One more fun thing from Bertolli! This month, the Bertolli brand is launching the Bravo Rewards program. If you buy two or more jars of any Bertolli Pasta Sauce in one grocery trip and post a photo of your receipt on Bertolli.com/bravo, you will receive a custom, ceramic spoon set. It's super cute and a great excuse to try out all of the new Bertolli Rustic Cut Pasta Sauces — not that you really need an excuse.  
*This is a sponsored post written by me on behalf of Bertolli® Rustic Cut™ Pasta Sauces.