This post may contain affiliate links which may give us a commission at no additional cost to you. As an Amazon Associate we earn from qualifying purchases.
My love of cooking and being in the kitchen was sparked at a young age. I have lots of warm memories that revolve around helping in the kitchen, celebrating family, and being around food. I was encouraged to participate, creating an active memory process that helped build a heritage of recipes that I treasure so much today. Each recipe triggers such a deep recollection of times, smells, thoughts, and even feelings.
My grandma always liked to make the best sugar cookies I have ever eaten! They were soft, thick, and chewy. Every cookie was piled high with a simple powdered sugar icing, and a bazillion colorful sprinkles. When she would have my sister and me over to bake and frost, we would whip up dozen after dozen of these magical cookies.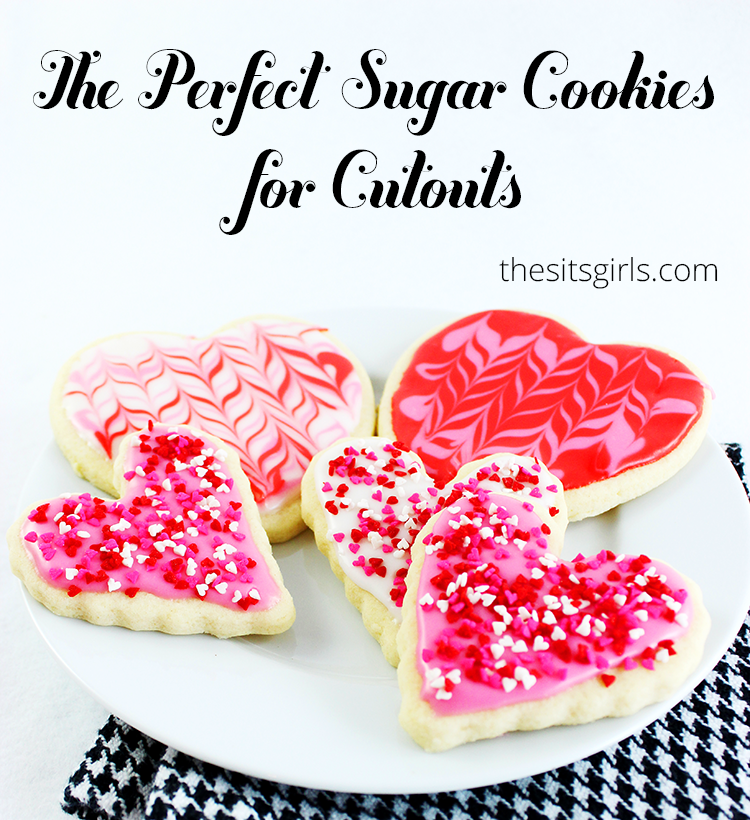 The Perfect Sugar Cookies For Cutouts And Decorating
Sugar Cookie Ingredients:
1 C Butter
2/3 C Sugar
½ t Salt
2 Eggs
2 t Almond extract
2 ½ C Flour
Mix butter and sugar. Add salt, eggs, and extract. Add flour and mix well. Roll out to about ¼ inch thick. Cut with cookie cutters and bake at 350 for 8 to 10 minutes. Frost with icing when cool.
Sugar Cookie Icing
Mix powdered sugar with milk (a tablespoon at a time) until smooth.
Add coloring and flavoring if desired.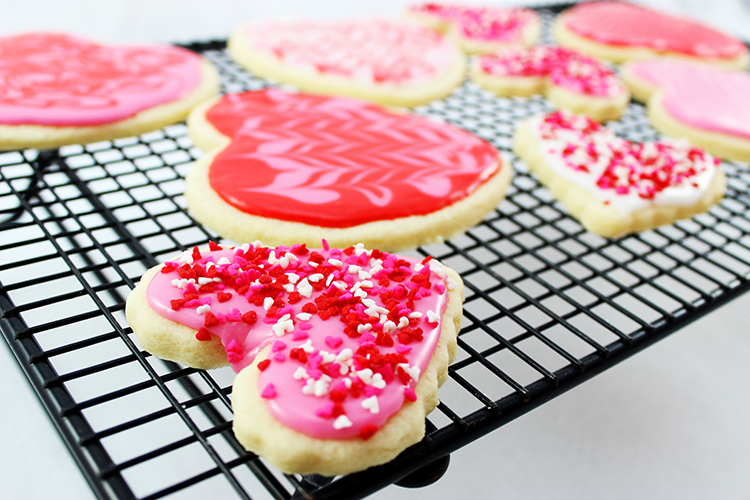 Marbleized Frosting Technique
To marbleize your frosting, add a base coat to your cookie. Make sure it's thick enough to cover, but not so thick that it's running over the edges. Next, using a second color (the more contrast, the better) add a squiggle of frosting down the length of the cookie. It doesn't need to be perfect to look great in the end! Then, using a tooth pick or another pointy object, draw lines up and down the cookie frosting to create the marbled pattern.

Here's another great technique for decorating your cookies:
Create A Recipe Memory Collection
When I was a newlywed, my mother gave me the best gift I never knew I really needed! It was a book of all of our favorite family recipes gathered into one spot, a collection of my heritage. Each and every recipe had a few quick jotted sentences at the bottom of the page. A tid bit of a remembrance, a memorable story that would make me laugh, like the time my sister and I accidentally tipped the cookie sheet while it was still in the oven and watched all of the Mexican Wedding Cakes roll to the bottom!
At first, I set the book aside, thinking I could find newer and better recipes. But over time, I realized the true value in those old tried and true recipes. I found myself using my family recipes for nearly every meal.
When my grandmother died, I had a yearning for her. I would often spend many hours of the day thinking of her, and every time I did, my thoughts would lead to our time in the kitchen together. I wanted those sugar cookies again, I needed those cookies again! One day, I finally opened my cupboard and reached for her recipe. I invited my grandmother's memory to accompany me in the kitchen as I mixed and rolled, baked, and frosted. It was therapeutic.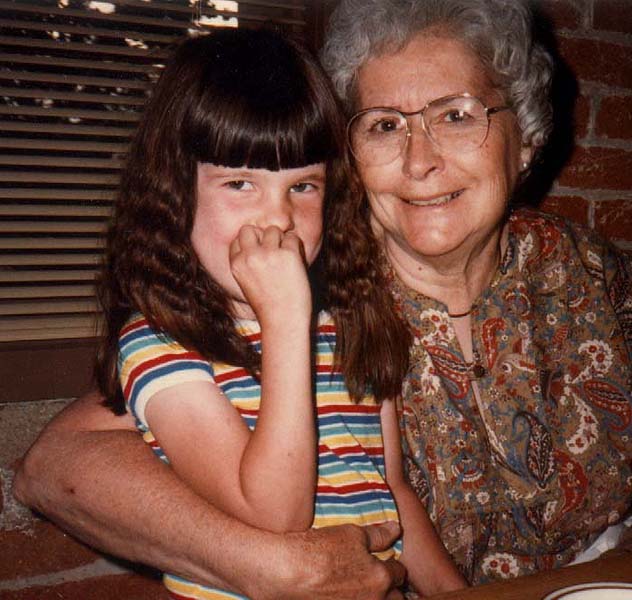 From that point on, I've made it a priority to hunt for my recipe heritage, including those amazing sugar cookies I used to make with my grandma. I've even got quite a collection from my husband's side of the family that will also be a great gift to pass along to my children when they leave home and get married.
You can start your own recipe memory collection. 
Here are a few ideas to get you started…
Ask family members, friends, even co-workers to record recipes that mean something to you. Don't be afraid to ask! You'd be surprised by how willing people are to share their recipes.
Gather your collections into one spot. It doesn't have to be fancy, even a simple notebook would work. Make sure it's something that is easily accessible from your kitchen. When you want to make Great Aunt Hilda's meatloaf, make it easy to find.
Jot down a few words about each recipe. A quick memory, a few sentences from a childhood story, something meaningful that you don't want to forget. Something you can pass along someday. You could even add photos if you want!
Leave space for new recipes. Just because they are meaningful does not mean they have to be old! I treasure the butter cream icing recipe from my best friend's wedding cake!
Collecting your own recipe heritage starts with you! Invite your memories and relatives that have passed on into the kitchen while you cook. I still love wrapping myself in my grandma's old apron and mixing up a batch of our favorite sugar cookies. It makes them so much sweeter!