This post may contain affiliate links which may give us a commission at no additional cost to you. As an Amazon Associate we earn from qualifying purchases.
Recreating tantalizing Cinnabon style cinnamon rolls is easier than you think!  This may not be the official recipe, but it is close enough to be dangerous! These cinnamon rolls have made me a legend in my neighborhood, I'm always getting requests!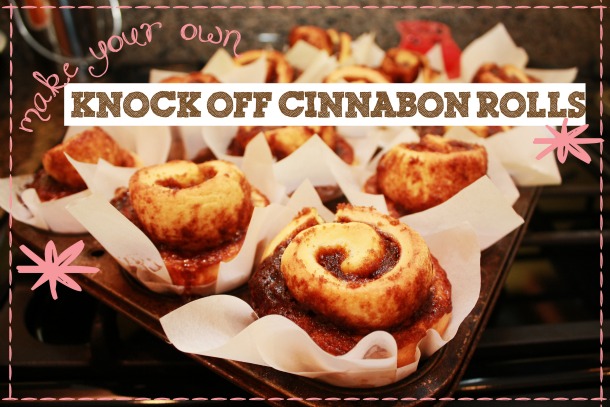 The best thing about this recipe is that from start to finish, it only requires about 2 hours!  Just think, you are only 120 minutes away from Cinnabon-esque goodness! I told you it's dangerous!
Cinnabon Style Cinnamon Rolls
For the Rolls:
1 ¼oz package of yeast (or 2 ½ teaspoons of loose yeast)
1 C warm milk
½ C granulated sugar
1/3 C melted butter
1 t salt
2 eggs
4 C flour
Create your dough.
Dissolve your yeast in the warm milk.  Add in sugar, butter, salt, eggs, and flour, mixing well after each addition.  Turn out dough onto lightly floured surface.  Knead into a ball and cover.  Let dough rise for 1 hour.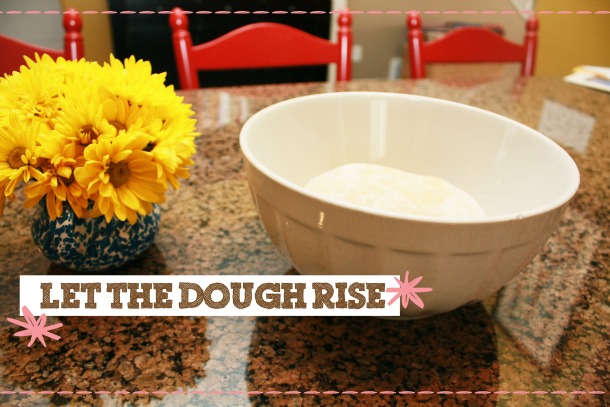 Punch the dough down.
For the Filling:
1 C brown sugar
2 ½ T cinnamon
1/3 C butter (softened)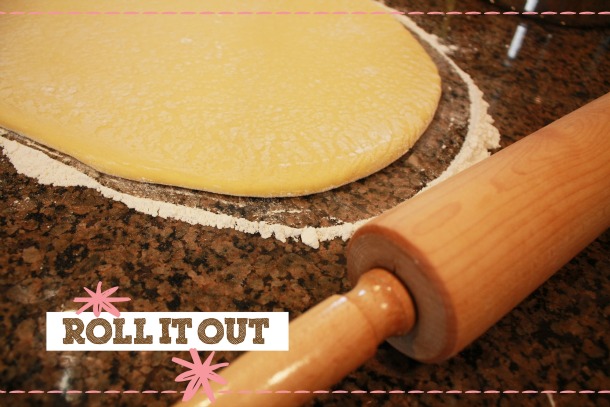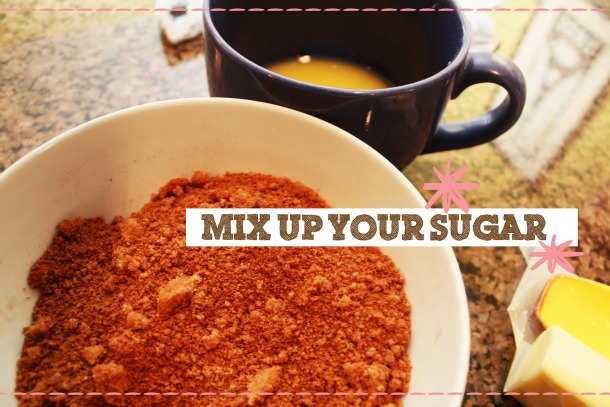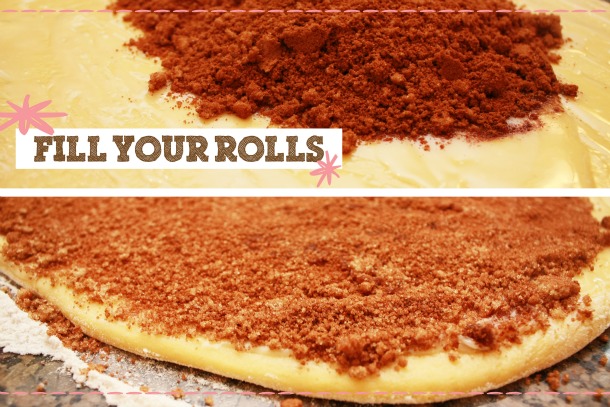 Make your rolls.
Roll dough into a rectangle that is about 2 feet long and 1 foot wide.  Brush the softened butter all over your dough.  Mix the cinnamon and brown sugar and spread over your dough, pat down a little bit.  Roll the dough lengthwise, so that your roll remains 2 feet long.  Pinch the ends.  Cut your rolls about 1 ½ to 2 inches thick.  If you want bigger rolls, cut them wider.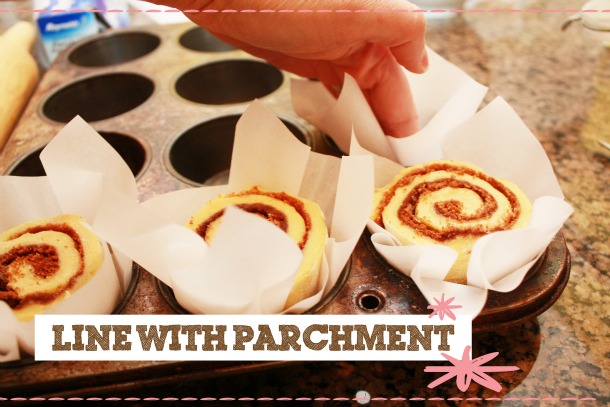 Bake your rolls.
Preheat your oven to 400.  Place your rolls in a greased 8X11 pan, or you can do as I did and lined my muffin pan with squares of cut parchment paper.  Allow the rolls to rest and rise for 30 minutes.  Bake for 15 minutes, or until the outsides are a golden brown and they are not doughy anymore.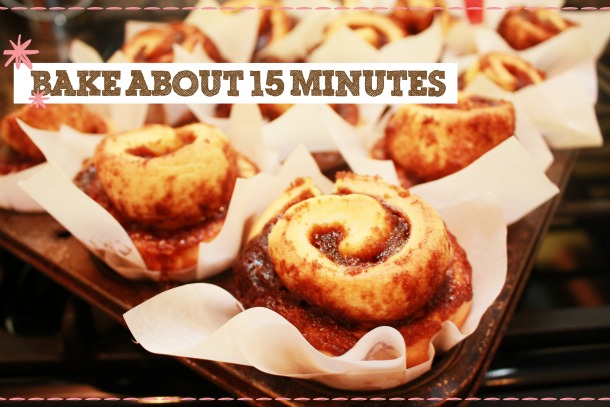 For the Icing:
7 t butter (softened)
1 ½ C powdered sugar
¼ C cream cheese
½ t vanilla extract
1/8 t salt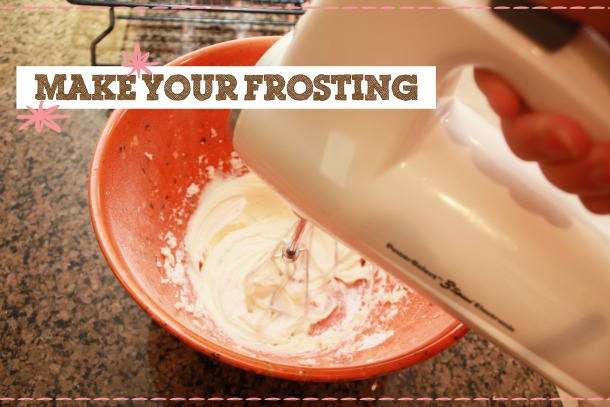 Icing your rolls.
Mix your softened butter, powdered sugar, cream cheese, vanilla, and salt with an electric mixer on high until it's creamy and soft.  You can spread the icing on the rolls while they are warm, allowing it to ooze down into all of the cracks and holes.  (yum!) Or, you can do what I did, and allow the rolls to cool, and then pipe the frosting on your rolls in a swirly pattern.  (or any pattern you wish!)  I was giving these rolls away, so I thought the swirl would look nicer.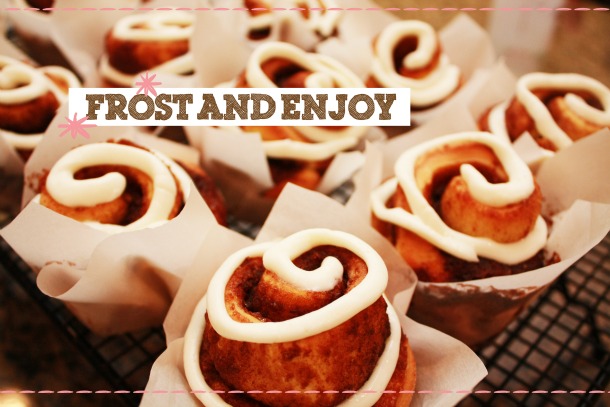 Enjoy!  And, just a warning!  These Cinnabon style cinnamon rolls are very addictive, hard to resist, and so delicious.  Proceed with caution!
More Recipes Like This Cinnamon Roll Recipe
If this Cinnamon Roll Recipe made you hungry, then you will want to keep reading! We've got more tasty recipes for you.