This post may contain affiliate links which may give us a commission at no additional cost to you. As an Amazon Associate we earn from qualifying purchases.
I love my waffle iron.
I can whip out a pretty mean batch of waffles on a lazy Saturday morning. But, I love to come up with new ideas for tools I have in my kitchen.
Come on you lazy utensils; pull your weight around here!
I've figured out that a waffle iron isn't just for making waffles. I've used it to make dessert with pound cake, strawberries, and Nutella. Toasted tortillas. I've even made paninis.
So, who's to say that you can't use it for homemade pizza recipes?
Introducing: Pizza, waffle-ized.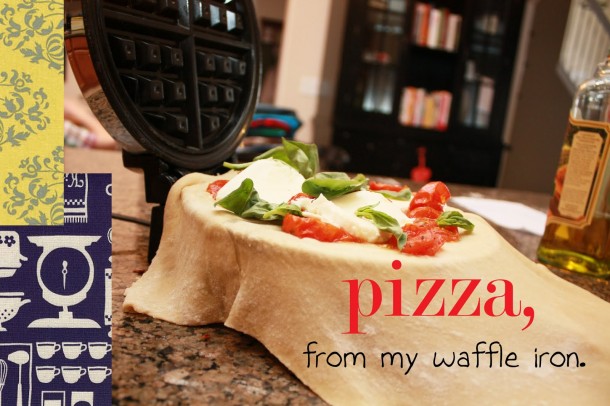 Believe me when I say that this is delicious. It really is. But, there are a few tricks.
Got your pencils ready?
First: Make sure your dough is rolled very, very thin. Almost see through.
Second: If you are using toppings that might get kind of juicy, put your iron on top of a lipped baking sheet to catch any drippings. (I learned this the hard way.)
Third: Use a bit of non stick spray. Just for insurance, to make sure everything slips out of there. Nobody likes picking out between the waffle iron ridges. Nobody!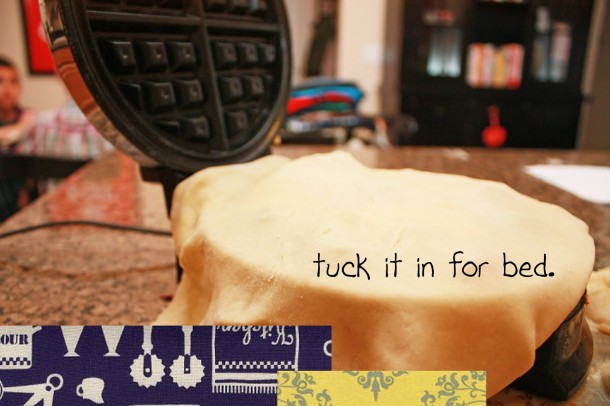 I rolled a long rectangle of dough and then rolled it back onto itself after I had tucked my toppings inside. See??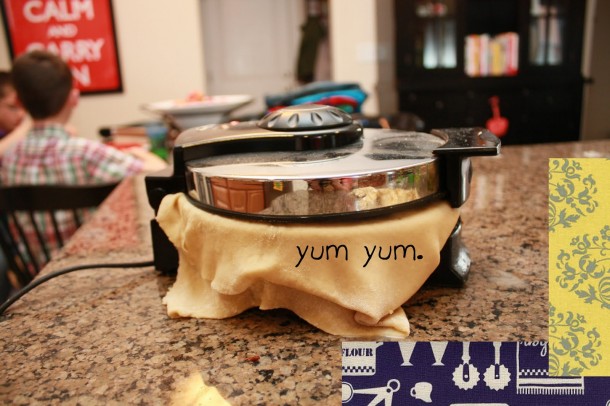 Baking time varies; I went by the color of the crust. I took it out when it was golden brown and crunchy. Trim the sides as you would a pie crust with a knife. They are easily removed, the edges kind of seal up with the heat and keep all of the toppings inside.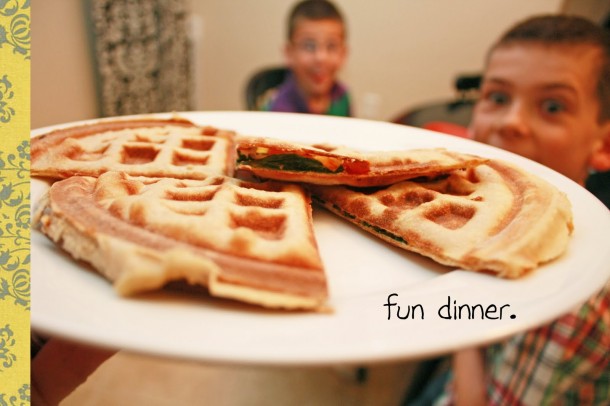 Once I had waffle-ized pizza, my waffle iron had become a permanent appliance on my kitchen counter.
Move over blender and food processor, the waffle iron is here to stay!