This post may contain affiliate links which may give us a commission at no additional cost to you. As an Amazon Associate we earn from qualifying purchases.
It's official!  Summer is here! As lovely as summertime is with its endless sunshine and lazy poolside days, summer brings heat waves and long bouts of hot weather.  But, you can be ready!  Prepare yourself now with these 3 easy (but gourmet) homemade popsicle recipes that will keep your freezer stocked with all of the icy goodness that will put the fire out on any sweltering afternoon!
Homemade Popsicle Recipes!
I am always armed with a popsicle to battle against the hottest days of summer.  Making homemade popsicles are easier and yummier than you think!  I get tired of the neon colored, sugar water variety that I find in my grocery store freezer anyway.  With just a bit of time, you can utilize the fresh summer ingredients and make your own in a snap.
Today, I am going to share 3 gourmet popsicle recipes with you.  Don't be scared of the word gourmet though, these popsicles are easy, and only require a few ingredients.
Watermelon Mint Pops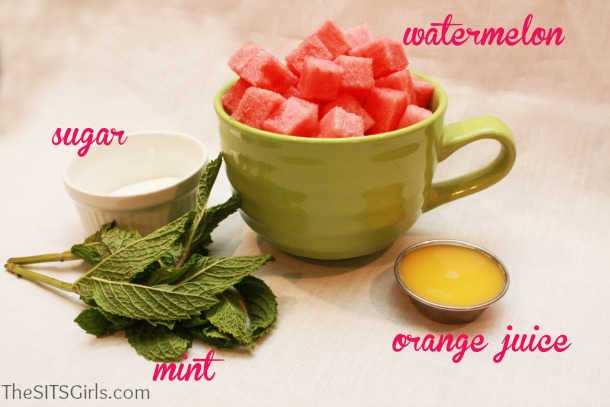 Ingredients:
3 cups of chopped, seeded watermelon
1/3 cup of sugar
2 tablespoons of orange juice
mint leaves (optional)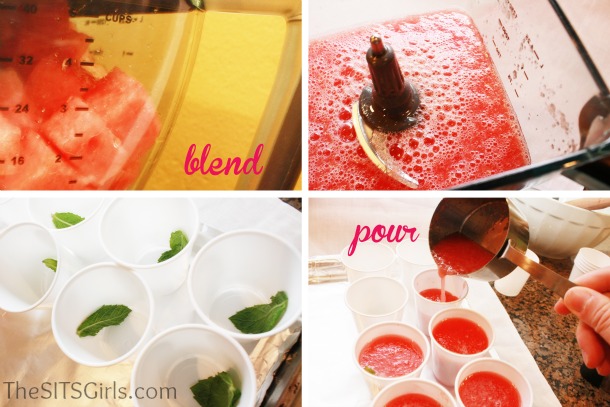 Combine watermelon, sugar, and orange juice in blender.  Blend until smooth.  Put a mint leaf into each popsicle mold.  Pour watermelon mixture into popsicle molds and freeze overnight.
Peaches n' Cream Pops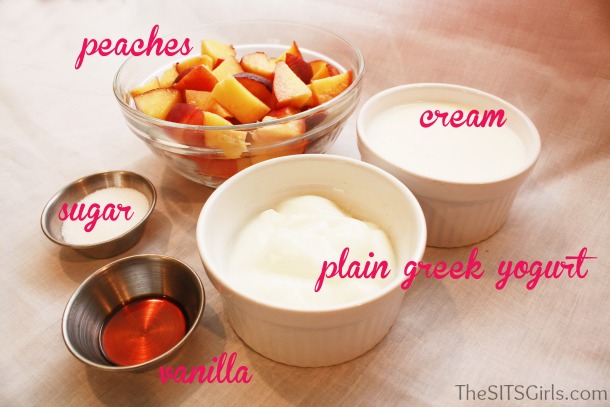 Ingredients:
2-3 peaches, cut into chunks (you can peel them of you wish)
¾ cup of Greek yogurt (regular yogurt works just as well)
¾ cup of whipping cream
1-2 tablespoons of sugar
½ teaspoon of vanilla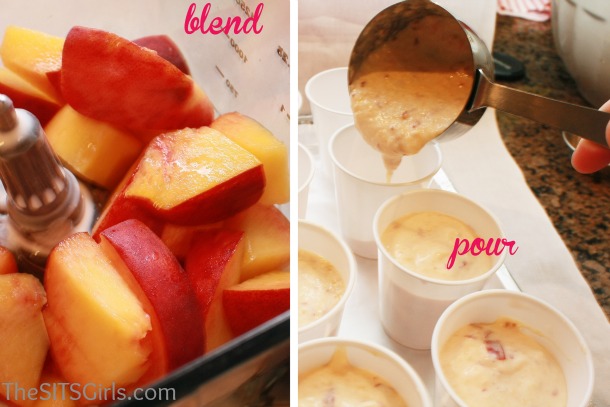 Pour all ingredients in a blender and blend until smooth.  Pour into popsicle molds and freeze overnight.
Chocolate Covered Strawberry Pops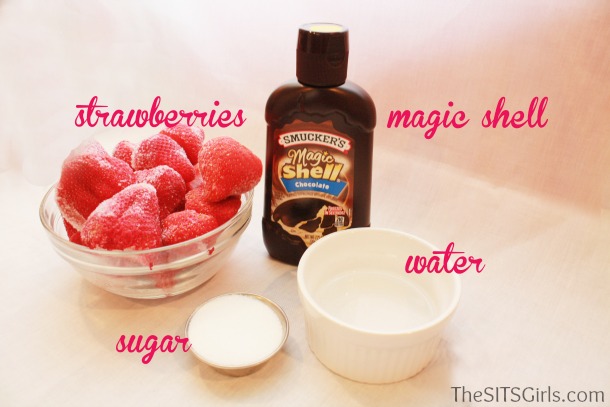 Ingredients:
2-3 cups of fresh strawberries (I used frozen)
½ cup of cold water
1 tablespoon of sugar (or more to taste)
1 bottle of magic shell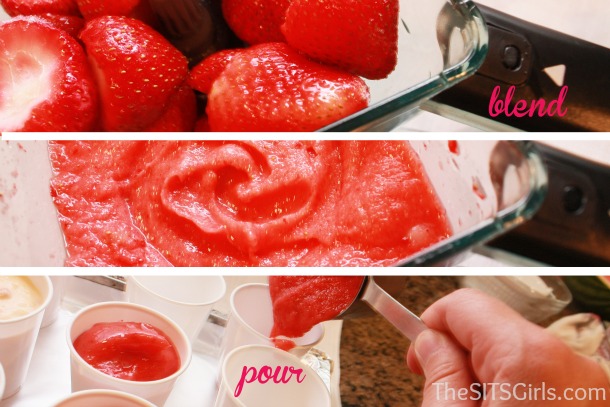 Pour the strawberries, water, and sugar into a blender and blend until smooth.  Pour into popsicle molds and freeze overnight.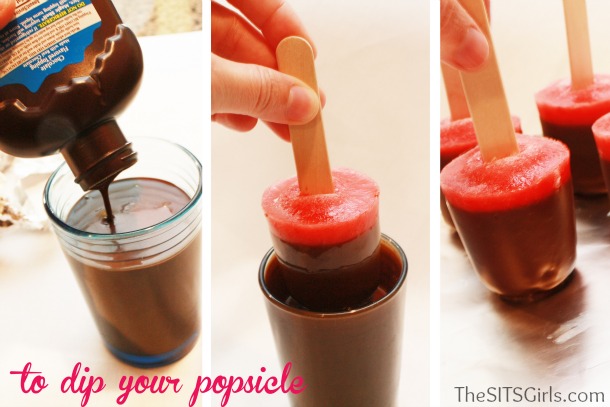 Dip your pops into the magic shell.  Allow time for the magic shell to harden.  Enjoy!
Of course, if you own popsicle molds, use them!  I don't own molds so I made my own with small cups, tin foil, and popsicle sticks.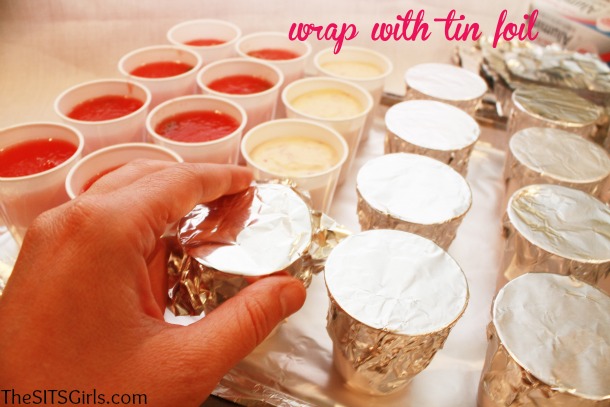 To use this method, just pour your popsicle mixture into the cups, and top with tin foil.
Cut a small slit into each of the tin foil tops and insert a popsicle stick.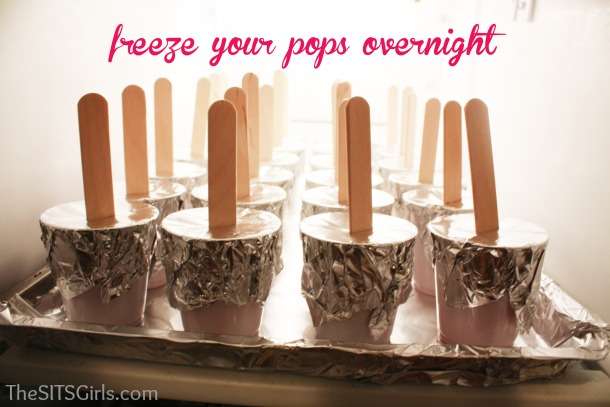 Place your cups on a cookie sheet, and slide them into the freezer.  Allow popsicles to freeze overnight.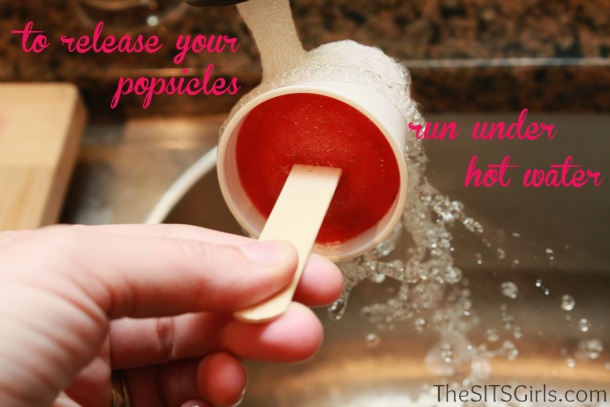 To remove your pops from the cups, just run them under hot water for a few seconds and slide the cup off.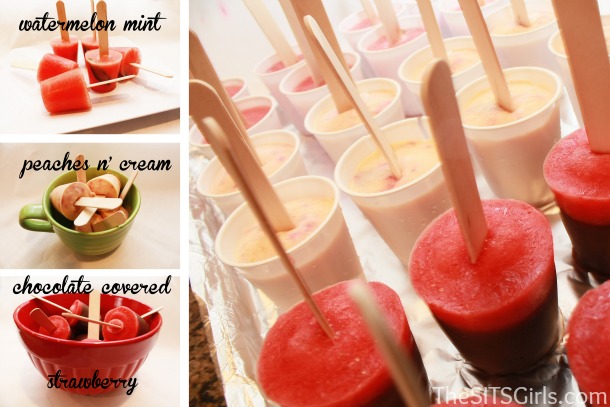 Homemade popsicles are not only the perfect way to cool off on a hot day, they are delicious and chock full of fresh summer ingredients!  Keep these quick and easy recipes close by so you can whip some up anytime to battle the dog days of summer.
Love This Homemade Popsicle Recipes Post?
Keep reading, here are a few more recipes!