This post may contain affiliate links which may give us a commission at no additional cost to you. As an Amazon Associate we earn from qualifying purchases.
Sometimes, don't you just have the need for a fortune cookie?! Not just any old fortune cookie, but a personalized fortune cookie? It's easy to make your own!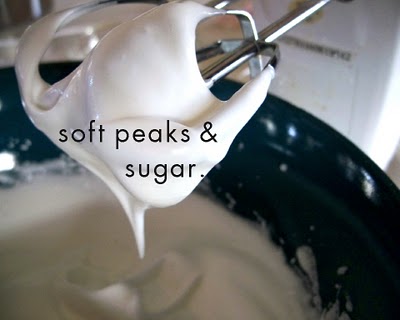 The recipe starts out with whipped egg whites and sugar.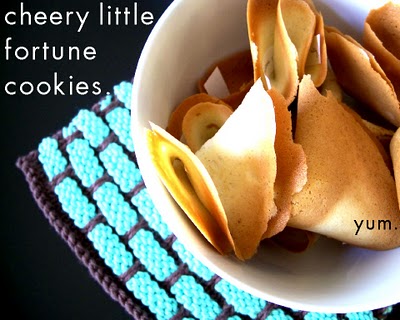 There is always a trick– the trick with these is to bake one or two at a time, they harden quickly after you pull them out of the oven. But, they are not difficult to fold.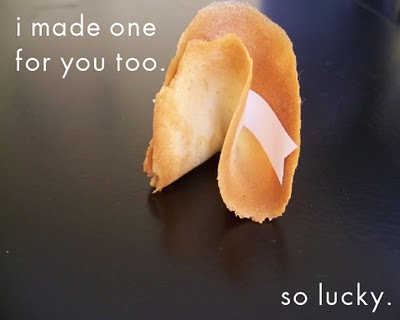 Perfect for parties or a homemade Chinese dinner. Have your kids come up with fortunes too, those are the ones that always make me laugh the longest!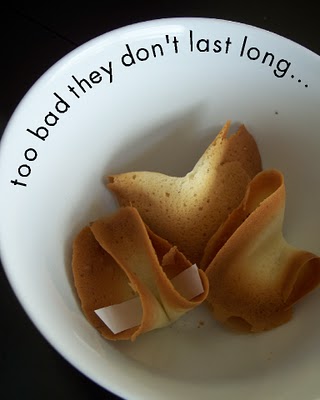 Good Fortune Cookies
2 egg whites
1/3 C sugar
4 T melted butter, cooled.
1/2 C flour
1/4 t salt
1/2 t almond extract
1/2 t lemon extract
fortune strips
Preheat oven to 350 degrees. Grease a cookie sheet thoroughly.
Whip the egg whites until light and foamy. Blend in sugar and continue to beat to soft peaks.
Pour in butter, flour, salt, and extracts; mix well until combined. Drop a tablespoon full onto the prepared cookie sheet. Using the back of a spoon, spread batter into a very thin 3 inch round. Just bake 2 or 3 at a time, they harden fast. Bake for about 5 to 8 minutes, until the edges are a light golden brown.
Remove the cookies with a spatula. Lay a fortune in the lower middle of the cookie and gingerly (they are hot!) fold in half to make a semi circle. Bend the edges up toward each other to make a crescent. Cool in a muffin tin to maintain shape until crisp. Repeat with remaining batter.
They're easy!