This post may contain affiliate links which may give us a commission at no additional cost to you. As an Amazon Associate we earn from qualifying purchases.
Is it really possible to eat cheesecake without all the guilt inducing fat and calories?  It is! Today, I will show you how to get all of the flavor you love, without the remorseful feelings afterward with this low fat cheesecake!
I really love cheesecake!  But, I really hate how I feel after I have a slice.  It's fun to eat, but it isn't great on the waistline.  If you love cheesecake as much as I do, try a cheaters cheesecake.  It's made with Greek yogurt instead of cream cheese, and bran flakes instead of graham crackers.  I know it may sound funny, but believe me, it's good!  (And, guilt free!)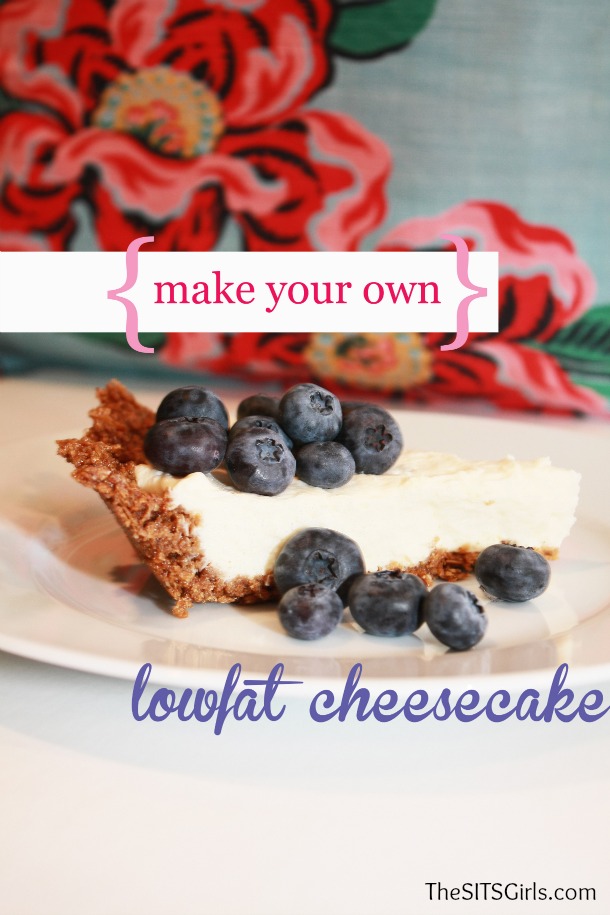 Make Your Own Low Fat Cheesecake
I've spent a few weeks looking for a cheaters cheesecake recipe, one that will help me tame my craving without being loaded with sugar and fat!  It's a difficult balance, but I've finally come up with a winner with this low fat cheesecake recipe!  Most of the recipes online were only for a single serving, but I wanted to make a whole cheesecake my family would enjoy.  Finally, I found a recipe that was delicious, and I made my own additions and modifications.  The final result, a full size healthy cheesecake recipe that the whole family can enjoy!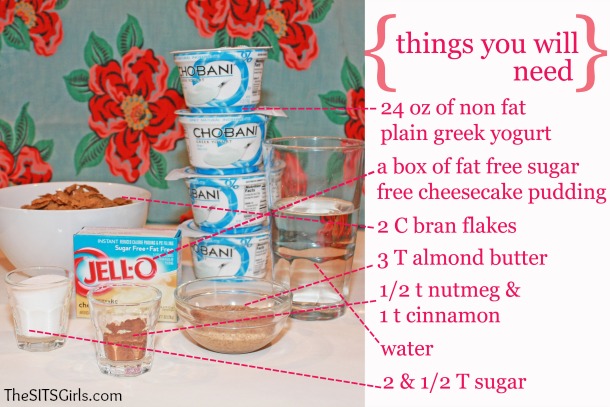 First, gather all of your ingredients.  Make sure you have a blender or food processor handy.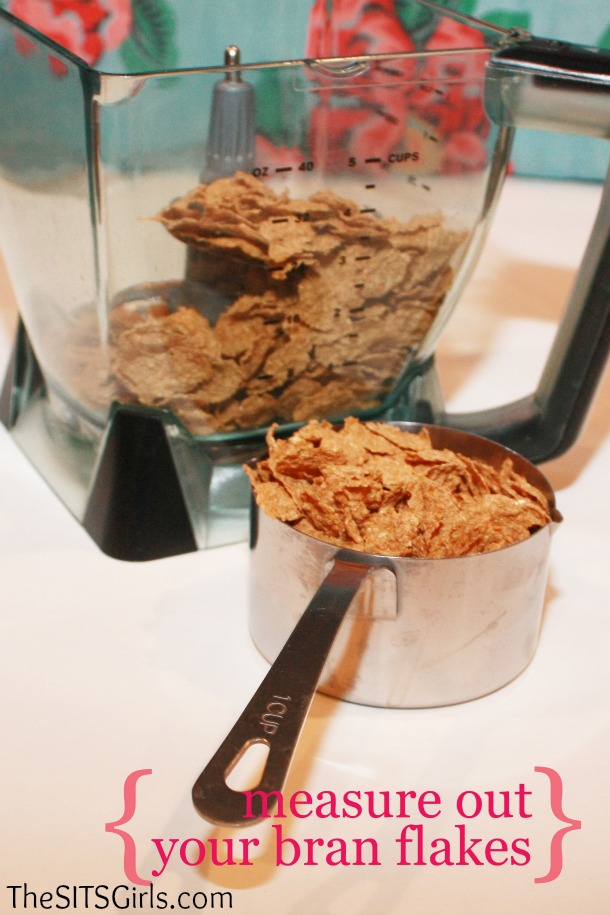 For the crust, measure out the bran flakes and place them into your food processor or blender. Grind the flakes into a fine texture.  Next, add the ground bran flakes with the sugar, cinnamon, and nutmeg into a large bowl.  Mix to combine.  Add the almond butter and 2 tablespoons of water.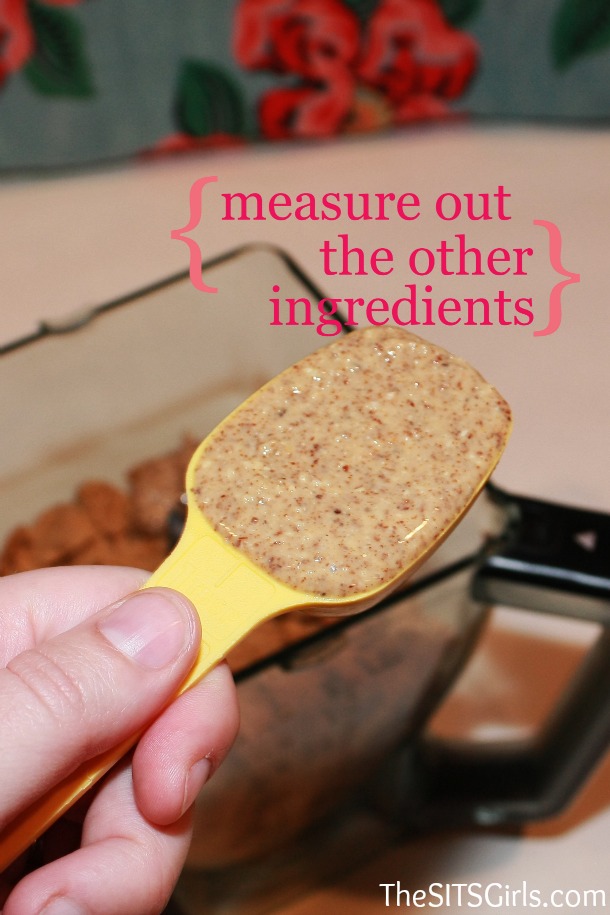 Mix to combine.  The crust should be moist and sticky, if it looks too dry, add one tablespoon of water at a time until you get the consistency you desire.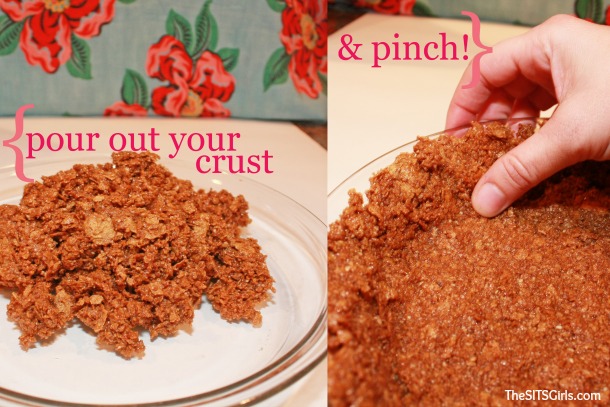 Pour the crust into the bottom of a pie pan.  Push the crust along the bottom and sides, taking care to keep the thickness even.  Set crust aside.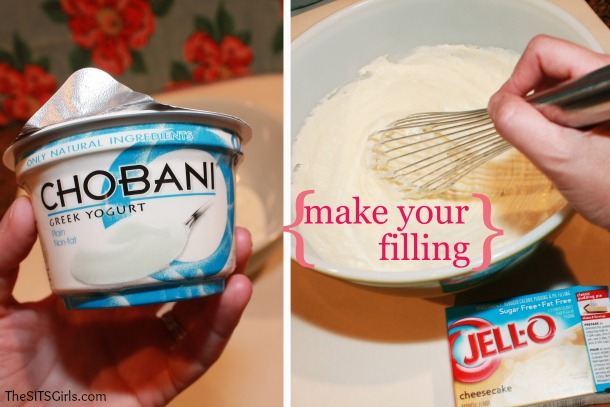 For the filling, whisk together the yogurt and pudding mix in a large bowl.  Mix until the yogurt is thickened by the pudding mix.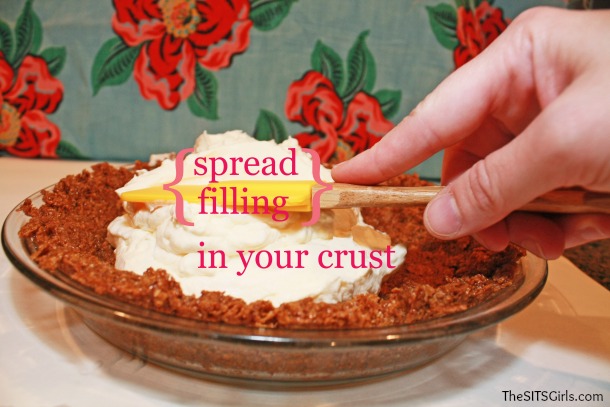 Pour the filling into the bottom of your crust and spread out smooth with the back of a spoon.  Take care in making sure it fills up your crust to the edges!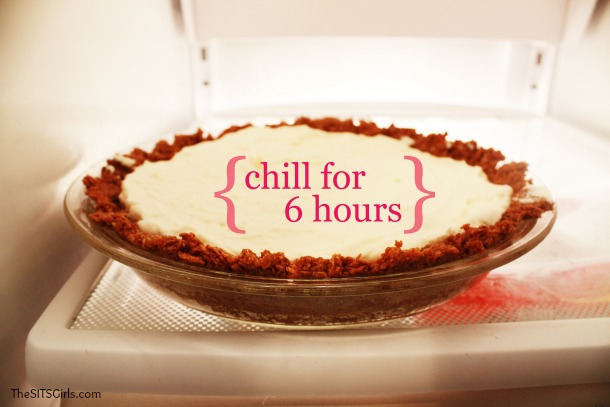 Place your cheesecake into the refrigerator for 6 hours or overnight.  The crust will harden and the filling will firm up, perfect for cutting!  No baking required!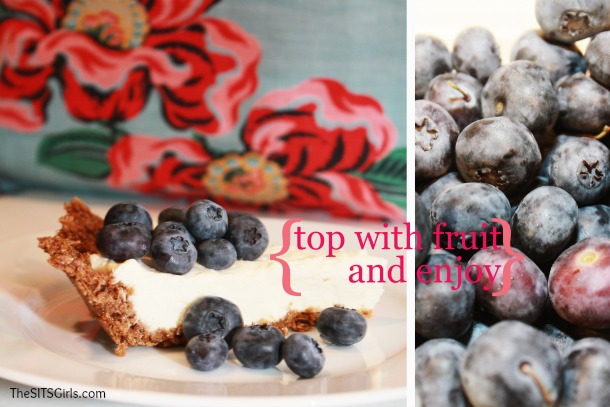 To serve your cheesecake, cut a slice and top with fruit of your choice!  I choose fresh blueberries!
Feeling Inspired? Keep Reading!
Ready for some more yummy recipes? Make sure to keep reading, we have more for you.
This low fat cheesecake was inspired by Glamor Magazine.