This post may contain affiliate links which may give us a commission at no additional cost to you. As an Amazon Associate we earn from qualifying purchases.
I've had an ongoing affair with cheese most of my life.
It started with string and cheddar as a child.
Mozzarella on pizza and Parmesan on spaghetti.
Then I was introduced to Brie and Bleu and Havarti.
The list goes on.
This weekend, I hosted a baby shower for my sister.
And served this: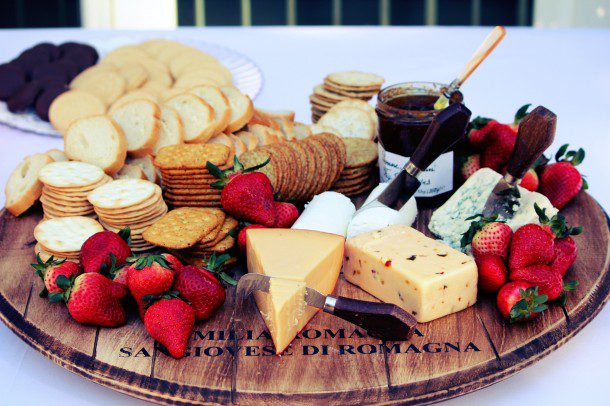 I would marry this cheese plate if that were legal.
That jar in the back? Fig spread. No joke. So good.
The "serving piece"?
Well, that's an old-wine-barrel-lid-turned-lazy-susan.
Yep.
It spins.
I'll have more pics and and fabulous decorations from the shower coming soon!
What snacky food is your favorite?