This post may contain affiliate links which may give us a commission at no additional cost to you. As an Amazon Associate we earn from qualifying purchases.
St. Patrick's Day is right around the corner and what better way to celebrate than with some authentic Irish recipes that call for lamb?
Traditional Irish Recipes
Today, I'm sharing the Kerry Pie recipe, as well as the Colcannon recipe.  As tradition has it, Kerry Pies were made as a meal to be taken out to the fields for the farmers while they worked.  They are stuffed with vegetables and lamb for a convenient meal, which could either be eaten with the farmer's hands or with a fork and knife.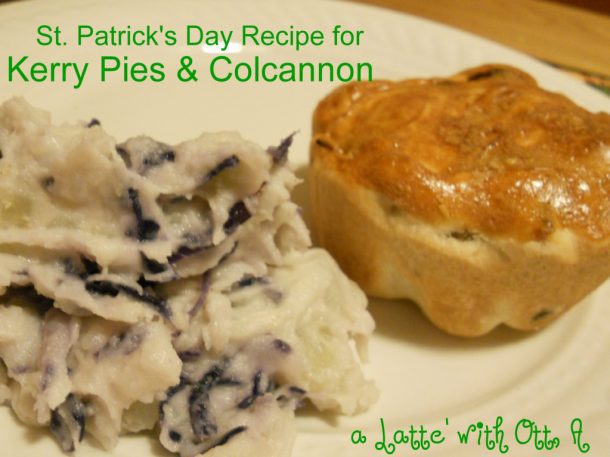 Meat Pie Recipe
Below are step by step instructions on how to make the tasty dish known as Kerry Pie.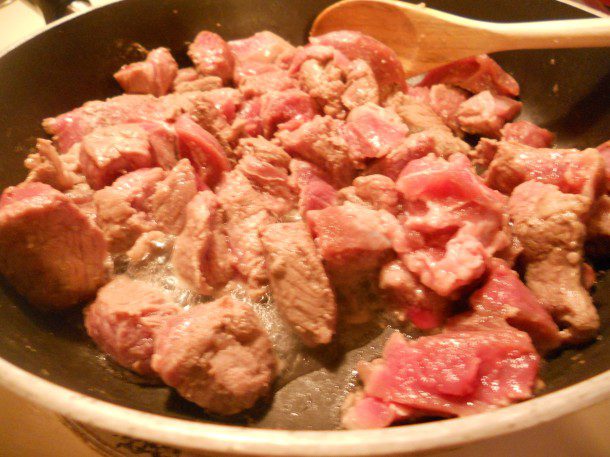 Brown cut up lamb pieces in skillet until meat has changed colors and reached your desired level of doneness.  Then add 2-3 T of flour.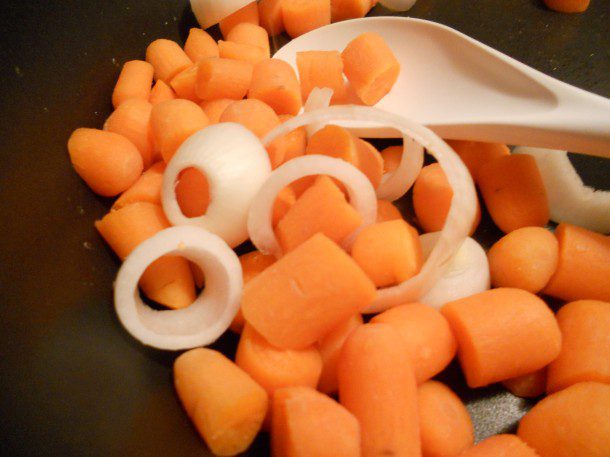 In a separate pan place diced vegetables and cook for 3-4 minutes. Then add stock, meat, parsley, thyme, salt and pepper.  Cover and simmer for 30 minutes.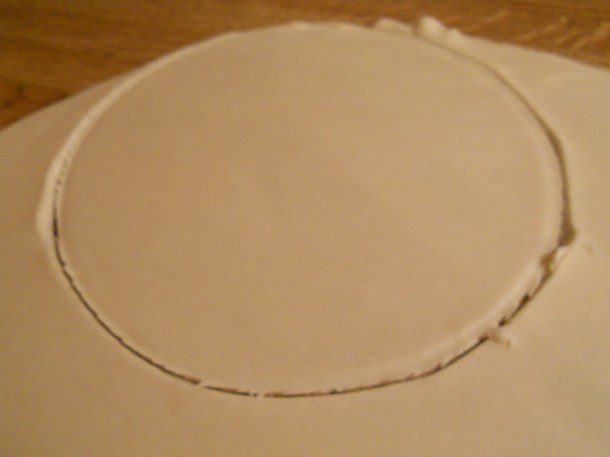 You can make your own pie dough or, to save time, just buy a package of frozen pie dough.  Unroll and cut out a circle large enough to fill a muffin cup.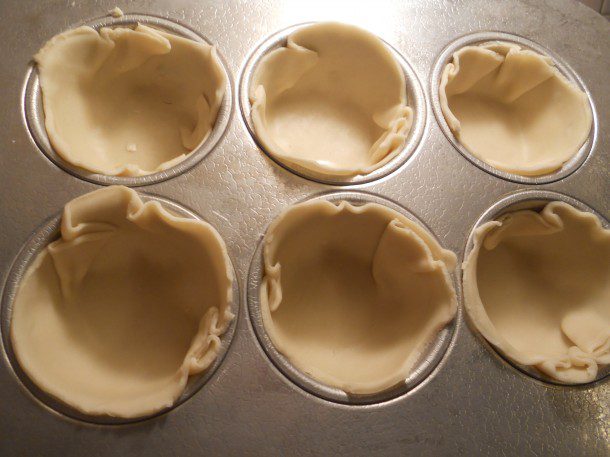 I used a jumbo muffin pan, but you could easily use a regular sized muffin pan or a small pie pan.  Place dough so it lines the greased muffin cups.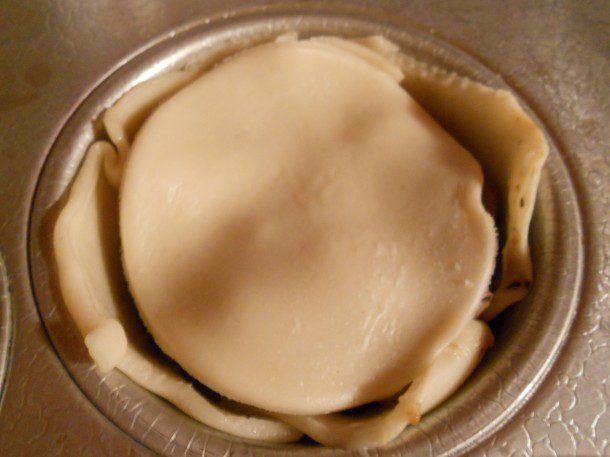 Add your meat and vegetable mixture to the cups and then place a circle of dough on top.  Secure the edges of the dough together and make a small slit in the top of each. Brush with beaten egg yolk.
Bake in the oven at 400 degrees for 40 minutes.
Colcannon Recipe
While that's baking you can make your Colcannon, which is traditionally made from potatoes and either kale or cabbage.  I choose to use purple cabbage to give this side some color, but green cabbage would work just as well.
Ingredients:
4 large potatoes
1/4 cup heavy cream
7 T butter (divided)
6 cups cabbage, shredded
1/2 cup scallion
Dash of salt & pepper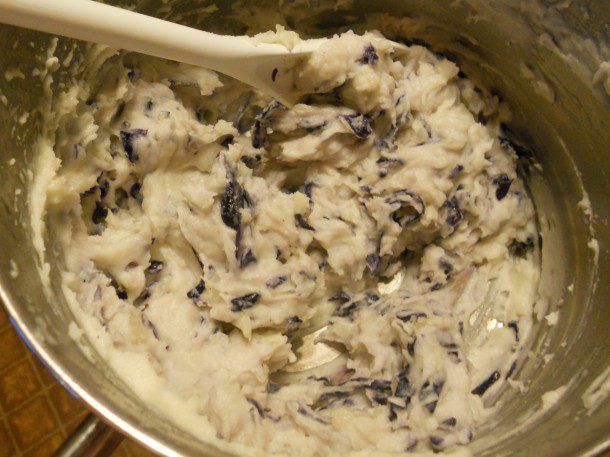 Directions:
Peel and slice potatoes.  Boil until soft, drain and mash.  Add cream and 4 T butter.  Saute cabbage in 3 T butter add scallions and cook for 2 minutes.  Combine cabbage with potatoes and add salt & pepper to taste.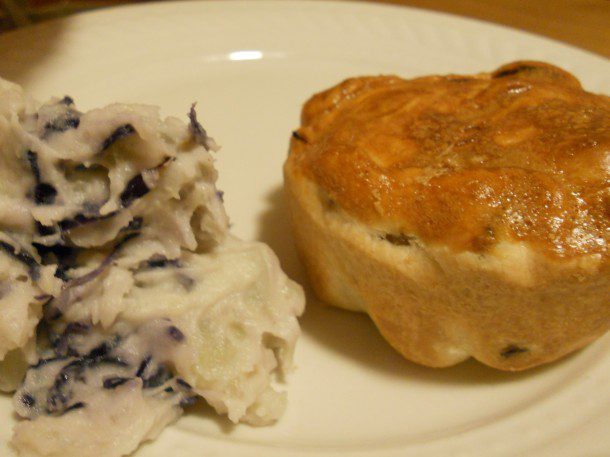 There you have your St. Patrick's Day meal, complete with traditional, easy irish recipes.  Simply add some Irish Soda Bread and a Green Beer and you will be all set to partake in the holiday spirit.
About the Author
Ott, A is the author of the blog "a Latte' with Ott, A" where she talks about baking, gardening, canning, home decorating, and of course her background in Agriculture. A frequent customer at Starbucks, this farm girl fashionista is just as comfortable back home on the family livestock and grain farm wearing work boots as she is wearing stilettos in a trendy store in downtown Indianapolis. You can read lOTTs more about her and what she's up to on Facebook and @SunflowerOtt on Twitter.
[amd-zlrecipe-recipe:3]