This post may contain affiliate links which may give us a commission at no additional cost to you. As an Amazon Associate we earn from qualifying purchases.
St Patrick's Day has always been a favorite for me. It brings back great childhood memories. Every St Patrick's Day we had corned beef and cabbage, and my mom made her famous Irish Soda Bread.
In Ireland, Irish Soda Bread used to be made every 2-3 days. It was considered a "poor man's" loaf of bread. The two main ingredients, baking powder and soured milk (buttermilk), were used in place of yeast, and were the leavening agents. It is now a staple that has been passed down for generations and is a great recipe to try for St. Patrick's Day. It's easy to make and totally kid friendly!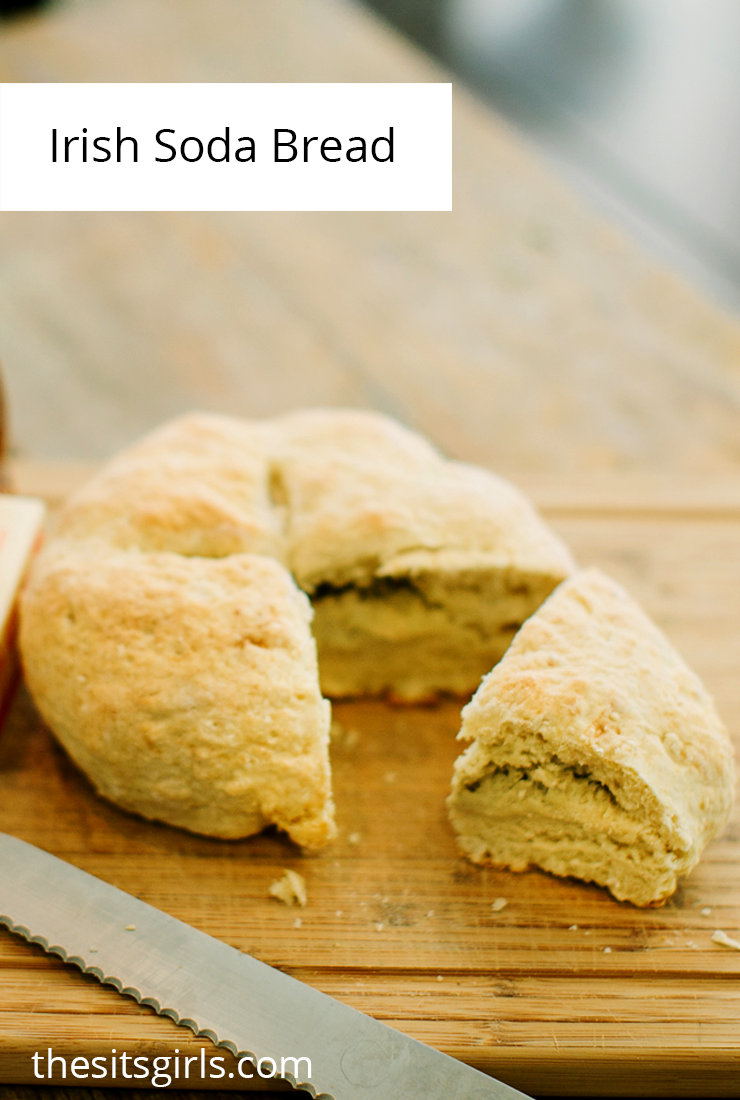 Irish Soda Bread
Irish Soda Bread Ingredients
 2 cups unbleached flour
2 TBS.  sugar
1 tsp. baking powder
1 tsp. baking soda
1 TBS. chilled butter
1 cup buttermilk
1 TBS. melted butter
1/2 tsp. salt
How To Make Irish Soda Bread
Preheat the oven to 375 degrees and lightly grease a cookie sheet.
Mix together all dry ingredients in a bowl. Stir until they are combined.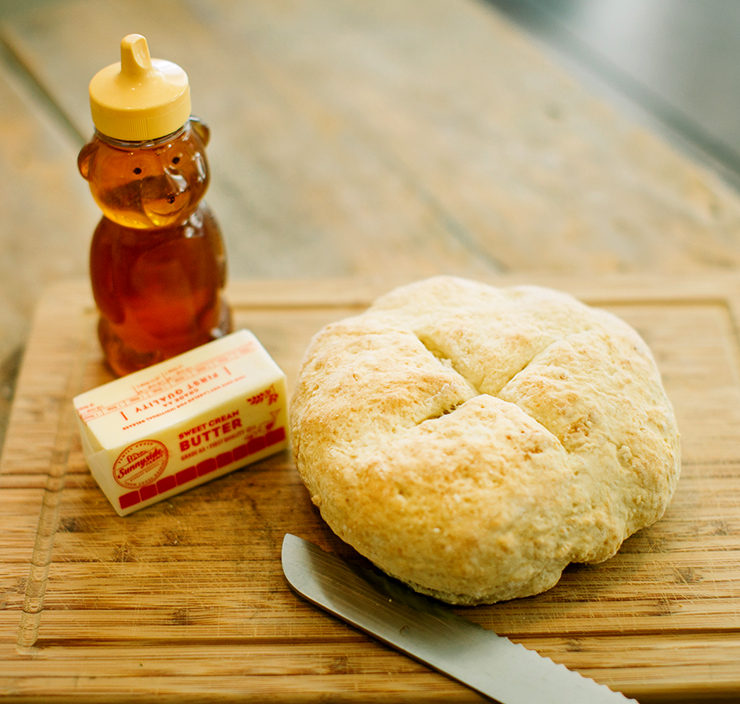 Cut in the tablespoon of chilled butter until it looks like fine crumbs. Slowly add the buttermilk and mix with a fork until it is moist.
Turn the dough out onto a lightly floured cutting board, and knead for a minute. Shape it into a ball, and place it onto a cookie sheet. Flatten it into roughly a 7″ circle. Press a large floured knife into the center and repeat to form a cross pattern on the top. It will look like there are 4 large triangle sections on the top.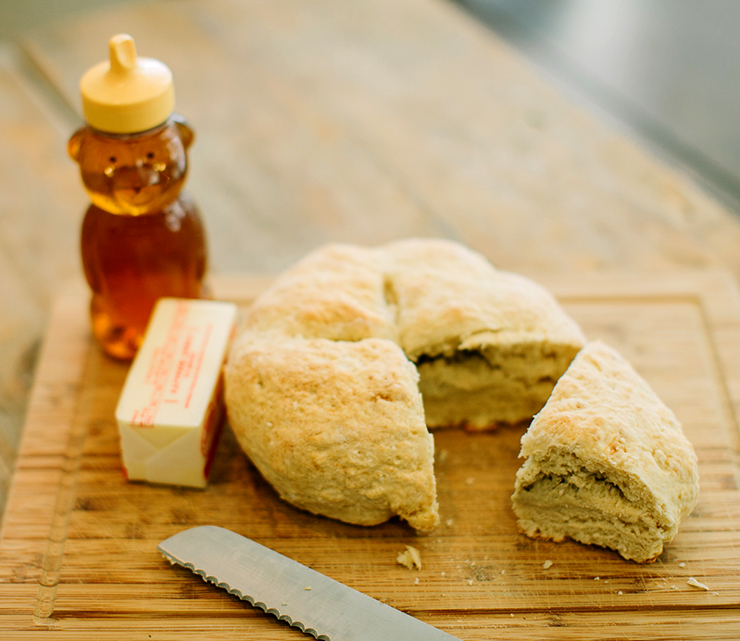 Bake for 30-40 minutes, until the loaf is golden on the top, and sounds hollow when tapped.
Remove the bread and brush the top with melted butter. I love to eat mine with butter and honey!