This post may contain affiliate links which may give us a commission at no additional cost to you. As an Amazon Associate we earn from qualifying purchases.
Gianna, our travel Editor, is recapping her trip to a pasta making plant in Italy today. Join her as she gives a behind the scenes look at this delectable dish…
Gold is a valuable metal held by only a small number of people. It is rare and, accordingly, highly sought. What if; however, there was a type of gold accessible to everyone? Since its introduction, this gold has been found among both the wealthy and poor due to its widespread nature. Now, consider that this gold is edible. To what am I referring? Pasta. Edible strands and nuggets of gold. Across Italy, pasta's golden color fills restaurants and homes with no safes necessary to protect it. In fact, knowledge surrounding pasta, a thing difficult to tangibly safeguard, represents the food's real worth, more so than the end product. Having spent time in the Emilia Romagna region of Italy, I visited one producer renowned for its pasta expertise, Barilla. Recognized around the world as an authority on pasta, Barilla's gold comes in a blue box stacked in countless household cupboards.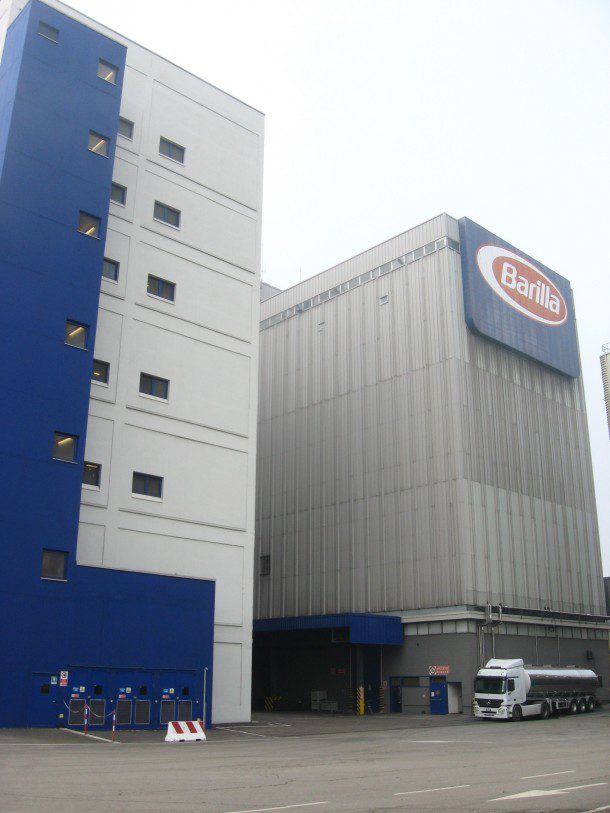 As I mentioned before, pasta appeared in Italy long before Barilla existed. Pasta was prepared by the ancient civilizations settled around the Mediterranean, where the constant sea winds created an ideal setting for drying it at home. Manual production, including air-drying of the noodles, persisted in Italy until the early 20th century. This was the state of pasta production when Pietro Barilla began selling bread and pasta in Parma. It wasn't until 1933 when the first pasta machine was patented, more than 50 years after Barilla started his business in 1877, that pasta production transformed.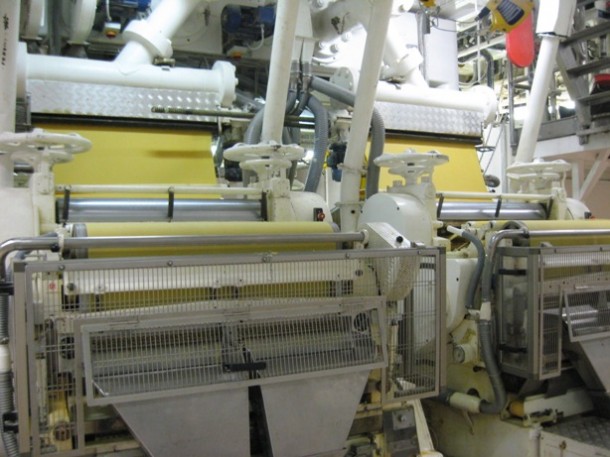 Alongside the progression of pasta-making technology, a sophisticated understanding of the golden noodles evolved as well. Being the world's leading buyer of durum wheat and owning the largest mill in the world, located in Parma, Barilla maintains a holistic approach toward its foremost product. The primary ingredient in pasta, semolina derived from durum wheat, determines its quality. Since Italy requires all pasta to be made using durum wheat, Barilla pays particular attention to the country's 120 durum wheat varieties, selecting among only traditional breeds.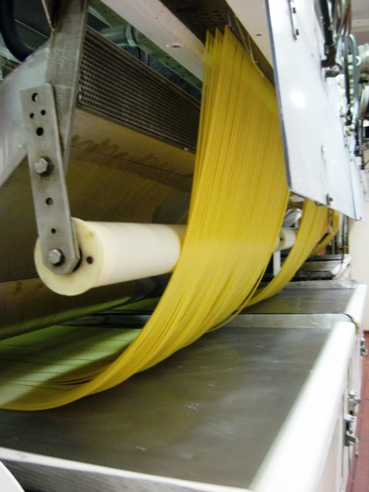 The milling of durum wheat into semolina permits pasta production to proceed. After semolina is mixed with water, it is kneaded in order to activate the proteins. Durum wheat naturally contains more proteins, also known as glutens, which is essential to trapping the starch during boiling. Penne and tagliatelle, among many other shapes, are formed by machine. Finally, pasta lands in the drying stage where high temperatures assure an al dente quality upon cooking.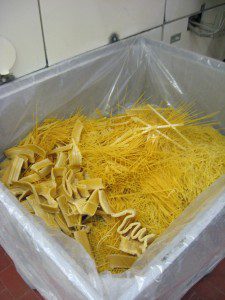 While walking through the Barilla factory, there was gold piled in seemingly every bin, running through almost every machine. I thought to myself, "So this is how pasta gets from farm to fork". The image that came to mind was a steaming, small mound of golden goodness. A mound made of durum wheat where the proteins have been effectively enacted and, consequently, the tender shapes rest criss crossed on the plate. Herein lies the value of pasta—knowledge of the noodles.