This post may contain affiliate links which may give us a commission at no additional cost to you. As an Amazon Associate we earn from qualifying purchases.
The 4th of July is the perfect time to go big on decorations, fun, and food! It is so fun to give your food a red, white, and blue theme to fit in with all the holiday festivities! Your kids will love this fancy drink! My mom used to make festive red, white, and blue punch drinks when I was growing up, and now it is my turn to make them for my kids! The best part is, it is so easy to make, but looks super impressive! Grab your most festive glasses and whip up a Red, White, & Blue Layered Drink!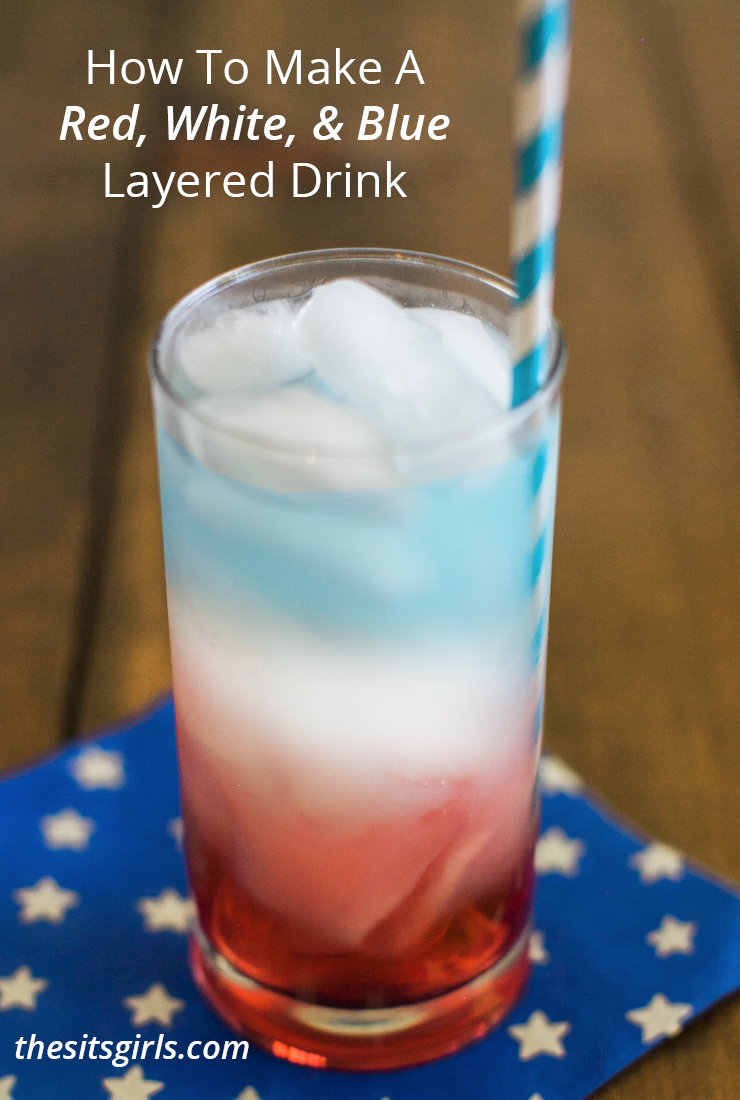 How to Make a Red, White, & Blue Layered Drink
Layered Drink Ingredients:
CranApple Juice
Pina Colada Sobe
Blue Frost Gatorade
Ice
Recipe:
This delicious drink is SO easy to make. It's important to layer them in this exact order!

Begin by pouring the CranApple (red) one third of the glass full, then fill the entire glass with ice. Slowly pour the Sobe (white color) in the glass. Try to pour it on top of an ice cube so it will slowly filter in on top of the CranApple red layer. Do the same process with the blue Gatorade. The colors should stay separate because the different levels of sugar in each drink.
The same method can work using other juices for your layered drink, just make sure you layer heaviest to lightest!