This post may contain affiliate links which may give us a commission at no additional cost to you. As an Amazon Associate we earn from qualifying purchases.
With large Holiday cooking often comes leftovers. Here is a quick easy and delicious pizza to make with turkey. The perfect solution for your leftover turkey recipes search!
Of course if you don't have turkey leftovers, you can substitute chicken in this recipe. Decisions on what to make with all the turkey brings for some interesting dishes. Instead of a soup casserole or sandwich I opted to make a pizza.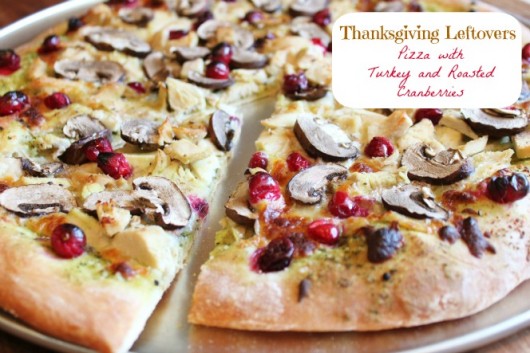 I love pizza.
Making it.
Eating it.
It's all good.
Leftover Turkey Recipes: Pizza!
Roasted cranberries give this pizza a wonderful savory taste that compliments the turkey along with mushrooms and pesto.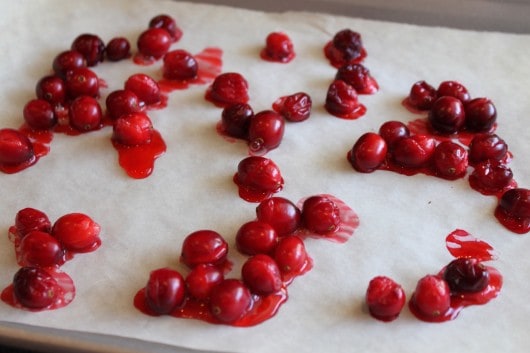 Roast cranberries on parchment-lined baking sheet for 10 minutes at 400 degrees.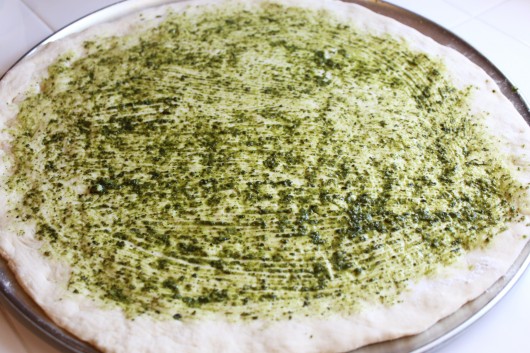 Stretch out pizza dough and spread with pesto sauce.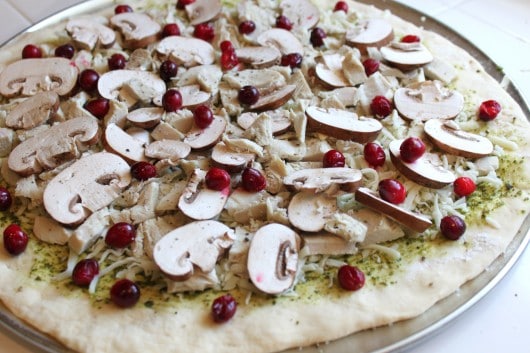 Spread cheese along with mushrooms and top with turkey and cranberries.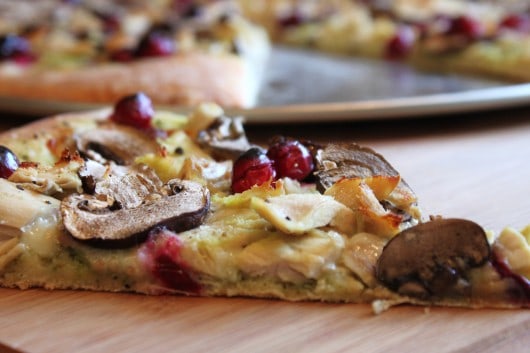 Turkey Pizza with Roasted Cranberries
1 16 oz. pizza dough
1 1/4 cups mozzarella cheese, grated
10 small Baby Portabella mushrooms, sliced
3 tablespoons pesto
1 1/2 cups turkey, cooked and chopped
3/4 cup roasted cranberries
Preheat oven to 425 degrees.
Use a 16 oz. pizza dough ball from store or make pizza dough. Sprinkle cornmeal on pizza pan. Stretch dough to fit pizza pan. Spread on Pesto sauce, then add cheese, mushroom, turkey and cranberries.
Bake 10 minutes or until crispy.
Download and print the recipe here!
Insider Tips:
Pizza Dough
Brush Pesto on dough with silicone brush
Be sure dough is at room temperature as it will stretch more easily
Preheat oven and be sure it's plenty hot to bake pizza properly
Place cornmeal in a shaker container to shake onto pizza pan to prevent dough from sticking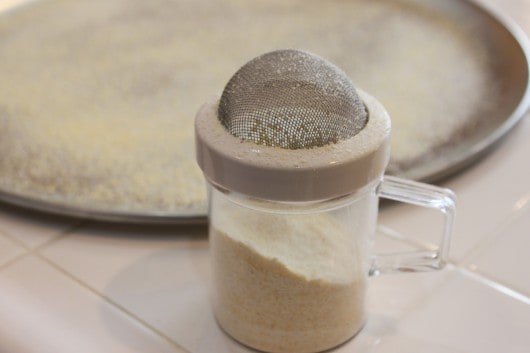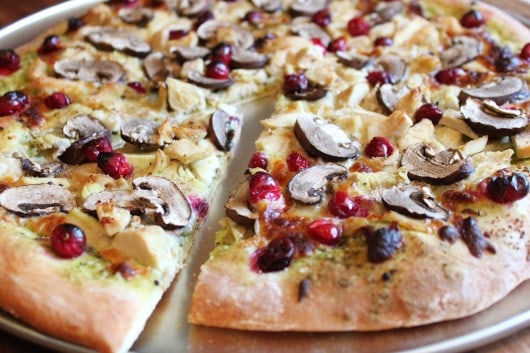 Enjoy!
More Mouthwatering Food Recipes
Looking for even more delicious recipes? Try these:
About the Author
On Created by Diane you will find sweet and savory recipes. I enjoy cooking and baking and sharing what is going on in my kitchen. The kitchen is the heart of the home, follow me along my tasty journey.