This post may contain affiliate links which may give us a commission at no additional cost to you. As an Amazon Associate we earn from qualifying purchases.
Typically people love the holidays because of all the delicious baked goods, but can we talk about all the fresh fruits that come in to play during spring? Springtime means dessert time in my world. When we moved into our house, we planted a lemon tree in our backyard. Now every spring we have tons of lemons begging to be made into fresh squeezed lemonade and my favorite 10 Minute Lemon Pie.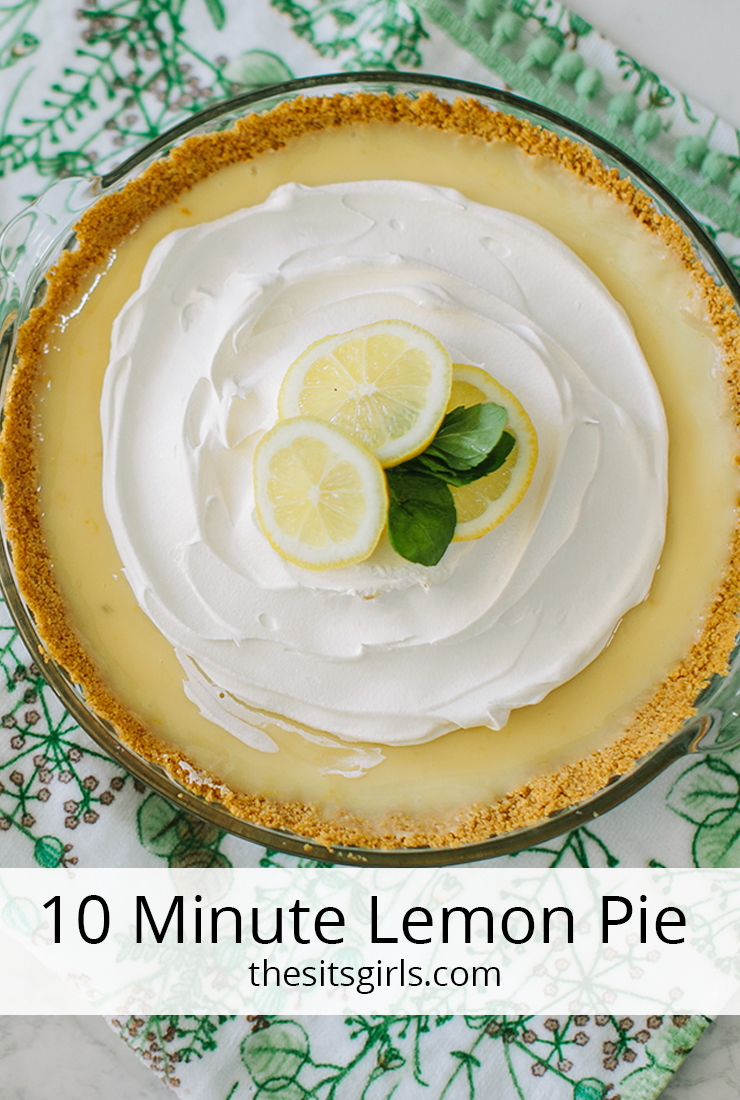 10 Minute Lemon Pie
Lemon Pie Ingredients:
1 1/2 cups of graham cracker crumbs
1/2 cup melted butter
1/2 cup white sugar
2 cans of sweetened condensed milk
Juice of 5 lemons
Zest of one lemon
Cool Whip or Fresh Whipped Cream
Extra lemons and mint for garnish
10 Minute Lemon Pie Recipe
1)  Your first step is to make the pie crust. I use a common graham cracker crust of sugar, graham crumbs, and melted butter. Stir the mixture until combined, and then flatten it in to the pie dish. Bake for 8 minutes at 350°. You might need to bake it for one to two minutes less if you are at a higher altitude or have a nice, new oven.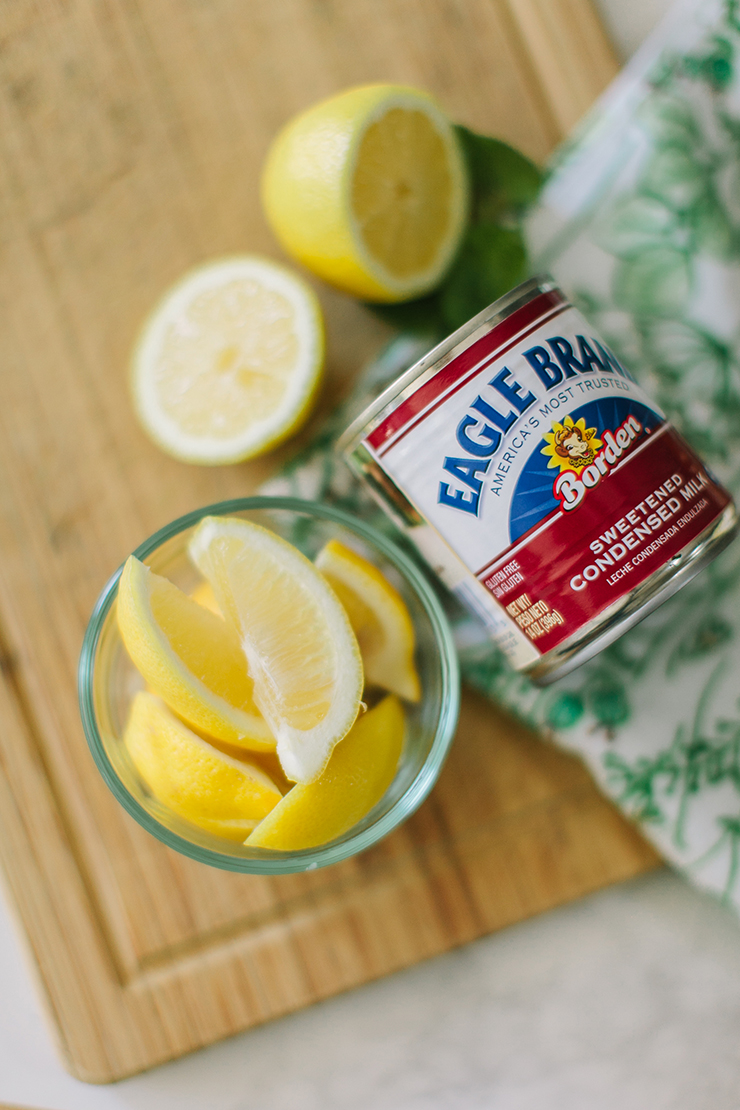 2) While your crust is baking, you will prepare the rest of the pie. Simply combine two cans of sweetened condensed milk, the juice of 5 lemons, and the zest of one lemon in a bowl and stir. If you want the mixture to have more of a yellow color you can add a couple drops of food coloring, but that is entirely optional.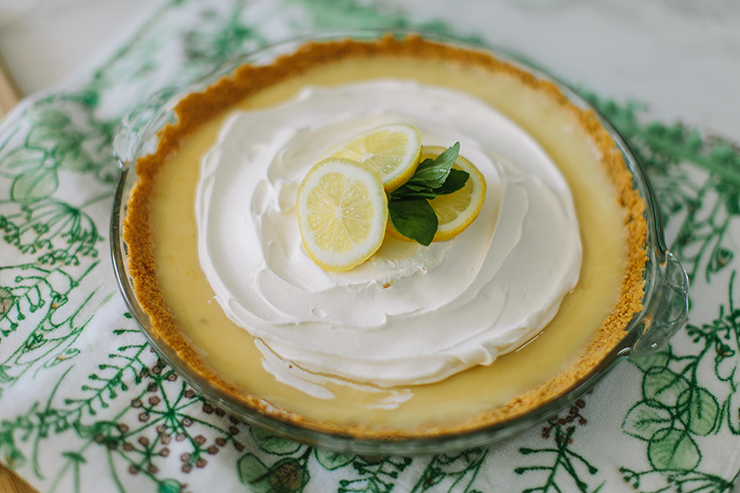 3) When the crust is finished baking, pour your lemon mixture into the dish and stick it in the fridge.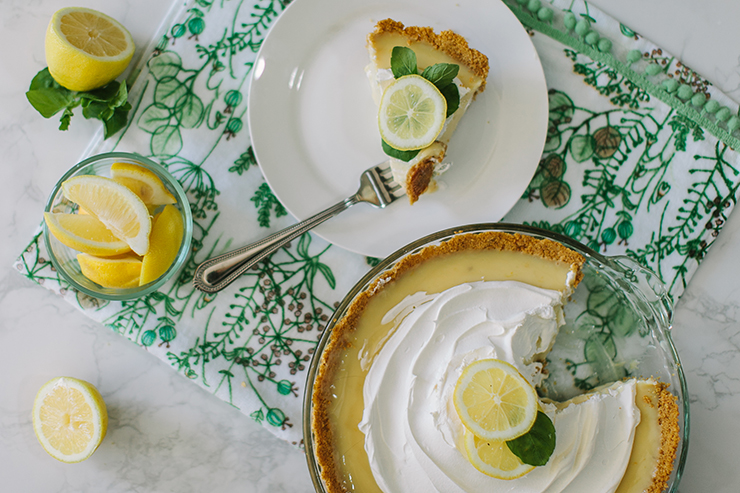 4) Top the pie with cool whip before serving! I like to garnish it with lemon slices and mint.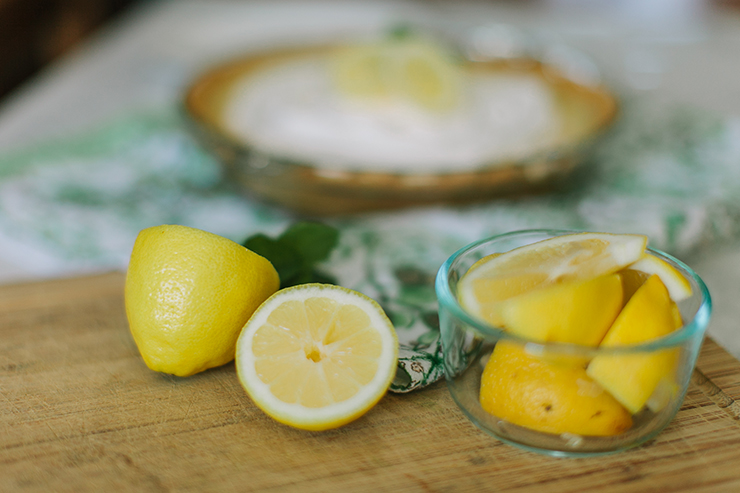 I love that you only need 5 ingredients and 10 minutes to make a whole pie. If you are short on time you can even buy a pre-baked graham cracker pie shell from the store.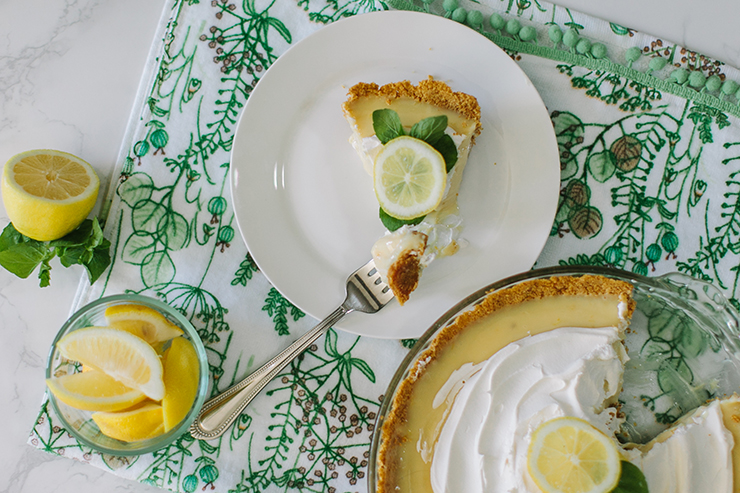 This is one of the easiest desserts to make, and is always a crowd-pleaser.
If limes are more your style, check out this no-bake key lime pie in a cup!